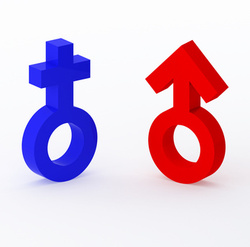 Some of the results of the 10-year survey include:
• Adults in the U.S. 45 and older are now more open to extramarital sex than 10 years ago.
• Adults in the U.S. 45 and older aren't enjoying sex as much as they were 10 years ago.
• Men were twice as likely to admit to having an affair than women.
• Singles are having more sex than their married counterparts.
• Singles 45 and older are more open to joining online dating sites.
Dr. Pepper Schwartz, AARP's sex and relationship expert, thinks the economy has had a great impact on the decline in good sex at home.
The survey also found that married singles 45 and older have less sex than those who are just dating. 48% of singles in an exclusive relationship were having sex at least once a week, as compared to only 36% of their married counterparts.
EXTRAMARITAL SEX APPROVAL ALMOST DOUBLES
The most noticeable change over the 10-year period is the increase in sex outside of marriage. Who knew that Jesse James and Tiger Woods were ahead of their time?
In 1999, about 41% of the survey respondents said non-marital sex was wrong. Now, only 22% give their thumbs down vote to sex outside the marriage.
OLDER SINGLES JUMPING ONLINE FOR LOVE
Just as the 50 and over demographic is the largest growth market for new members joining facebook, the same holds true for online dating sites. The AARP survey also confirmed that their respondents were more open to joining an online dating site.
We are seeing more divorced and widowed singles joining online dating sites now instead of staying home and feeling sorry for themselves. Singles are watching success couples on eHarmony commercials or hear about online dating success stories from their friends and relatives. As they are already on their computers connecting with friends and family on facebook, it's logical for singles over 45 to visit an online dating site to look for love while logged already on.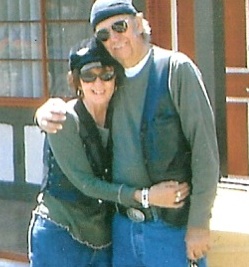 Betty and Bob Met Online - Married at 70
One of our featured couples in the Cyber Love Story of the Week, Betty and Bob confirms this as trend as well. Betty, as a 69-year old woman in California, joined eHarmony. On the last day of her membership, she met Bob, who was her same age. They ended up getting married at 70.
The AARP survey which was released today, is based on detailed questionnaires completed by 1,670 people 45 and over in 2009.