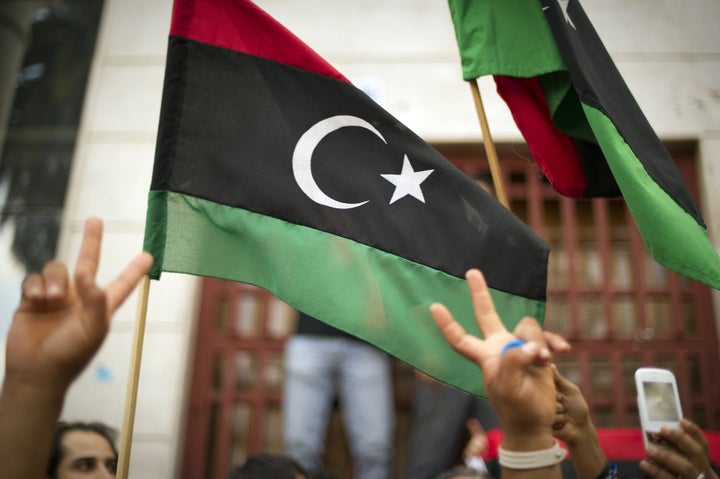 Yesterday, history was made in Libya and Libya is free after decades of brutal dictatorship. I was in Tripoli and Benghazi only 2 weeks ago visiting some of the bravest young people I have ever met. Today I think of Mohammad, 28, to the left in the picture below, who was an engineer in Germany and who came back to liberate his country. And I think of Salil, a 30 year old surgeon, who was saving his fellow freedom fighters and bravely went into the mountains the early days of the war. They were assigned to protect me and Sean Penn during our visit to Libya. They had completely and utterly lost their fear of that which they were taught to fear the most. We became brothers and have stayed in touch. They reminded me of the spirit of what I imagined the American Revolutionary fighters must been been like. I asked Mohammad what freedom felt like and he gave the most exuberant, happy, passionate answer saying, "Oh, It's unbelievable. It's something that I can't really understand. It's really wonderful. A wonderful feeling." They were preparing to join their brothers in Sirte for where they dreamed of a final battle to free Libya. I just got off the phone with Mohammad and he said it's like a giant party. Everyone is so happy that after 4 decades Libya is liberated.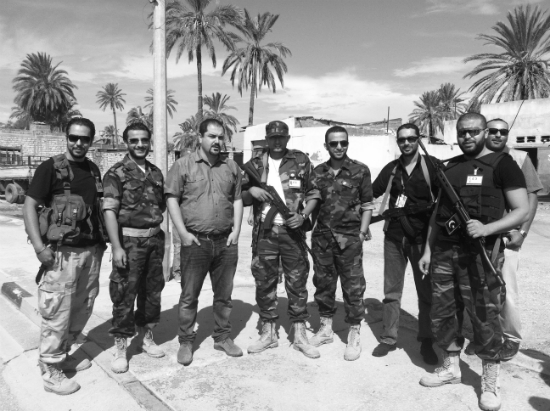 Shervin Pishevar (3rd from left) with NTC rebels in Tripoli
Most importantly, Mohammad said, "We can't wait to put the guns down and use our words and actions to rebuild our nation." Their bravery is something that is changing our world as we speak. Their camaraderie was inspiring. When they all started no one knew how to use a gun. But they went anyways and learned along the way. Their lack of fear made me realize this important truth:
Fear is Finite. Hope is Infinite.
It's this relationship between fear and hope that is fundamentally changing the dynamics of the Middle East and beyond. They have shown the world that when the young lose their fear there is no power that can contain their hopes and dreams for their free futures. Before I came to Libya, I was fearful that freedom in Iran and Syria and other places will take too long. I am now certain, beyond a doubt, that their fear too will be cast away, their hope shall rise, and freedom's march will continue onwards. Peaceful protests are always preferred. Peaceful protests when confronted with violence will only scale faster. In some cases peace met with assymetrical institutional violence will be met with further peaceful protests. However, in some casesviolence will be met with violence. Gaddafi's response to protest in Benghazi was to shoot the young protestors with anti-aircraft guns. Syria is following the same playbook. This response is more likely in vicious dictatorships like Libya or Syria. Gaddafi's violence against his people's protests have been met with a symmetrical response led by the people's own NTC freedom fighters with support by NATO bombing. NATO's role is a supragovernment role that should be duly noted for its effectiveness in a sea of institutional incompetence and irrelevance. NATO's cooperation and assistance of self-organized force of freedom fighters is signal noise of a new kind of alliance that will define our future. I expect this kind of dynamic to be a new formula and framework for freedom that can help rid the region and our world of dictatorships within the 21st Century. It's an alliance of the people wanting freedom and are willing to protest and fight for it on the ground supported strategically from the skies. The skies and ground united spring hope eternal for a fearless humanity.
Related
Popular in the Community