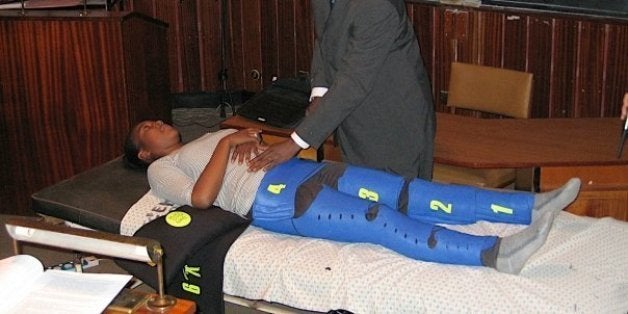 A garment originally conceived for astronauts may be a life-saving solution to the number one killer of new mothers, a recent study found.
The Lifewrap, a non-pneumatic anti-shock garment (NASG), is a neoprene and Velcro first-aid garment that can be immediately applied to women experiencing postpartum hemorrhage and uses mere pressure to force blood to the body's key organs. Postpartum hemorrhage and shock is the leading cause of death in new mothers, particularly in developing countries.
A study published Wednesday by the Lifewrap's founder and University of California, San Francisco researcher Suellen Miller found that use of the garment could reduce hemorrhaging mothers' odds of death by 54 percent and was especially useful is protecting suffering mothers during the critical time before they receive a blood transfusion, which is often delayed in areas with limited resources.
Global health nonprofit PATH, in partnership with the United Nations, recently named the Lifewrap as one of top ten breakthrough innovations that will save women and children in 2015.
The wetsuit-like NASG was first developed in the 1970s by NASA for use in space and was based on an inflatable version used at the turn of the century to maintain blood pressure during surgery. When Miller saw that a Stanford doctor had published a case study of six women being successfully treated for postpartum hemorrhages with the garment, she decided to further pursue its implementation.
"I figured if it worked and it's so simple and inexpensive, why isn't it already being used?" said Miller, who is also the director of UCSF's Safe Motherhood Program
The Lifewrap is easy to use and is applied in five segments wrapped around a mother's legs, pelvis and abdomen and then tightened with Velcro straps, forcing blood flow to the heart, lungs, brain and other vital organs.
"A new technology does not have to be complicated and expensive to saves lives," PATH writes. "The nonpneumatic antishock garment is a perfect example of this."
Miller shared a story with the San Francisco Chronicle about a Nigerian woman who had been bleeding for two days, had no pulse and was presumed dead. Upon arrival at the hospital, she was wrapped in a Lifewrap.
"Within a few minutes, her eyelashes started to flutter," Miller said of the woman, whose family gave a her a new name that means "someone who's been to heaven and back."
PATH and UCSF are working with China's Blue Fuzion Group to manufacture the Lifewrap with a reduced price, increased production and expanded access in low-resource regions.
Related
Before You Go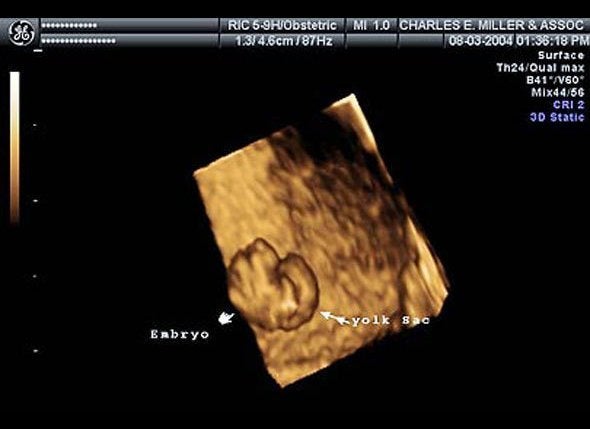 Pregnancy Week By Week