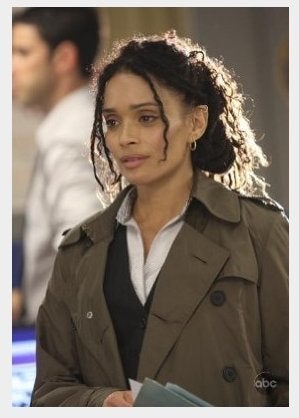 You know her as Lisa Bonet from "The Cosby Show," and Lilakoi Moon (Bonet changed her name in 1995) has given birth to her third child: Nakoa-Wolf Manakauapo Namakaeha Momoa.
Lilakoi, 41, has a daughter Zoe, 20, with ex-husband Lenny Kravitz and a daughter Lola, 20 months, with boyfriend Jason Momoa of "Stargate: Atlantis" fame.
According to his website, Bonet delivered a son named Nakoa-Wolf Manakauapo Namakaeha Momoa.

He was born on the stormest, rainy night.

so Nakoa(warrior)...Mana(strength/spirit) Kaua(rain) po(dark)...

The name was always going to be Nakoa-Wolf, but Jason did the research on first middle name, 2nd middle name as you know is Jason's.
Bonet can currently be seen on ABC's "Life on Mars."
Popular in the Community