This little girl found a new buddy in Santa Claus.
Gracie Wilson stopped at Bob Evans restaurant with her family for breakfast on Monday while visiting her grandparents in Evansville, Indiana. The 3-year-old ended up getting seated at a table next to a very important man with a long white beard and red suspenders, who was eating alone.
"She said, 'Mommy, Daddy, that's Santa!'" Lindsey Wilson, Gracie's mother, told The Huffington Post. "'He eating all by himself?'"
With the help of Gracie's grandmother, the little girl got the OK to greet the Christmas celebrity, and rushed to his table to give him a big hug. The kind 3-year-old kept Santa company while he ate his breakfast, and the two enjoyed a friendly chat.
"They talked for about 20 minutes," Wilson, who is currently pregnant with a boy, told HuffPost, "and all she wanted to talk about was [her future baby brother]."
Santa was preparing to visit the local mall to cheer up other little boys and girls, and decided to get breakfast before the meet-and-greet. He had been at the restaurant for about 10 minutes, when Gracie joined him at the table.
Wilson told HuffPost that the pair chatted about the North Pole's weather conditions and the movie, "Frozen." Gracie even asked Santa if she could visit him and his toy shop.
Wilson says that her daughter hasn't stopped talking about Santa since the run-in.
With good behavior like that, Gracie will probably receive some presents on Christmas from her new best friend.
Before You Go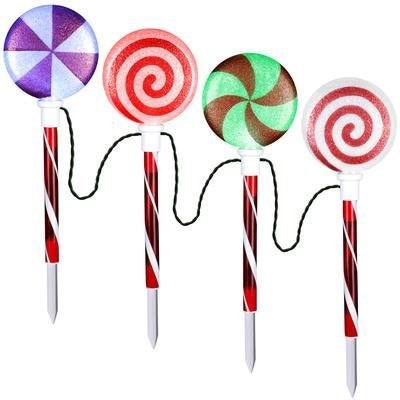 Outdoor Christmas Lights
Popular in the Community