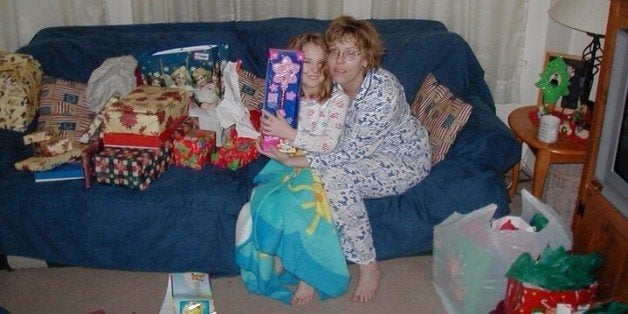 When people ask me why I have so much drive and passion for success, there is only one person's name I respond with: Michelle. Michelle was my best friend. She was my mother.
My mom did not have an easy life to say the least. She dropped out of high school to work all the time, her parent's divorced and then her father passed away from a sudden heart attack. My mother also suffered from multiple sclerosis, which is an autoimmune disease that affects the brain and spinal cord, with symptoms varying from not being able to walk, vision loss and slurred speech. As she was going through that, they found a tumor in her brain during a simple eye exam. Six months later, on August 12, 2005, she sadly passed away at only 38 years old.
After my mom's death, I was kind of numb. Watching her suffer during most of my childhood was not that fun, but watching her pass away was what made it surreal. I loved my mom and the connection we had, but her suffering shaped me into who I am today.
After my mom passed away, we moved. We moved to a city not too far from our old house. It was still hard on me, leaving all my memories of my mom and my childhood back in our old house.
I secluded myself in my new city and rarely spoke to anybody, because I felt like I did not belong, not just because I was the only one with acne in the fourth grade. I felt disconnected from society. My father was job-searching, my mom was not there and I had no true friends. I was afraid to socialize here, because everyone had known each other for years. That is when I started to keep to myself, up until ninth grade.
It was the summer of eighth grade, when I was about to enter my freshman year, when somebody said to me: "Your mother would not have liked the woman you have become." This killed me on the inside, and after that day, everything changed. I never thought anybody would state the reality that bluntly, and it stuck with me. At first it didn't phase me, but it began to eat me alive.
The first day of freshman year, everyone from middle school saw a switch in me. They noticed I was actually talking, even to people that I have never met before. I bonded with more people in that short period of time than I had in all the five years I'd lived here.
My grades shot up, my potential shined bright and my true self came out.
Three years later I am going into my first AP class, I am passing with honors and have had so many experiences I would never have imagined. Senior year is almost here, and back in the day people thought I would have dropped out by now, be pregnant or still be disconnected from everyone.
This is for you Michelle, everything I do is for you. I know she is not here on earth with me, but, I know her true love and passion is here for me, with every step I take. She is here helping me get into my top schools and to become my own true self. I love you mom, and I never stopped.
REAL LIFE. REAL NEWS. REAL VOICES.
Help us tell more of the stories that matter from voices that too often remain unheard.