An iconic 1960s sci-fi series is getting ready to make a comeback.
Taking its cues from the original series, the show centers around the Robinson family, who is forced to come together in a time of crisis. Stranded light years from their intended destination, they find themselves battling a strange new alien environment and also their own personal demons. Equal parts family drama and sci-fi adventure, it is a survival story for the ages.
Along with the Robinson family, the original series featured one of the most famous robots in television history. No word yet on whether the B9 Environmental Control Robot will appear in the new show.
Zack Estrin, a co-executive producer of the TV series "Prison Break," will serve as showrunner while Neil Marshall, writer and director of the film "The Descent" and director of several episodes of "Game of Thrones," will direct some of the episodes. The series will be written by Matt Sazama and Burk Sharpless, the duo behind the films "Dracula Untold," "The Last Witch Hunter" and "Gods of Egypt."
The cast has not been announced.
The original 83 episodes aired on CBS between 1965 and 1968; "Lost In Space" was made into a film in 1998.
"The original series so deftly captured both drama and comedy, and that made it very appealing to a broad audience," Cindy Holland, Netflix vice president of original content, said in a news release. "The current creative team's reimagining of the series for Netflix is sure to appeal to both fans who fondly remember the original and to create a new generation of enthusiasts around the world."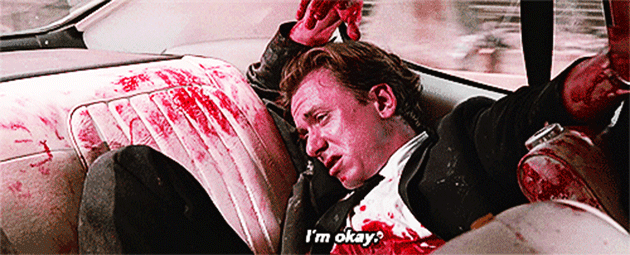 12 Highest-Rated Movies on Netflix