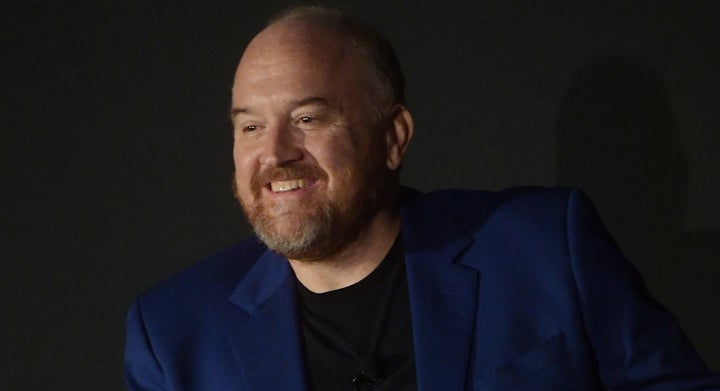 As Louis C.K.'s sexually explicit standup rant continues to make the rounds across the internet after being leaked Sunday, people of color are pointing out the racist jokes he made about black and Asian men.
The disgraced comedian, whose Dec. 16 set at the Governor's Comedy Club in Long Island, New York, surfaced on YouTube, was heard mocking survivors of the Parkland, Florida, high school massacre.
Many people of color on social media pointed out that the comedian also took jabs at Asian and black men, making several tired jokes about their genitals.
"My life is over. I don't give a shit. You can, you can be offended, it's OK. You can get mad at me. Anyway. So why do black guys have big dicks? Let's talk about that for a minute."
He goes on to talk about just that, adding in his own take on natural selection.
Then he launched into a tirade that drew on emasculating stereotypes about Asian men's penises ― and their math skills.
Needless to say, people were not pleased with the comedian's further perpetuation of racial and sexual stereotypes.
Louis C.K. admitted a year ago to engaging in sexual misconduct against several female comedians and promised to "step back and take a long time to listen." But since his statement, he's performed at a number of shows, including impromptu performances at New York's Comedy Cellar in August and October.
Popular in the Community