Feb 24 (Reuters) - A U.S. appeals court on Wednesday allowed Louisiana to enforce a restrictive 2014 abortion law critics say is aimed at shutting clinics, ending a halt to the measure handed out by a lower court judge earlier this year.
The Louisiana-based U.S. Court of Appeals for the Fifth Circuit granted a request from the state to put into effect the law requiring physicians who perform abortions to have admitting privileges at a hospital within 30 miles (48 km) of the place where the abortion is performed.
"We reversed the district court and permitted the law to go into effect because the plaintiffs had not demonstrated that the law placed an undue burden on a large fraction of women," the decision from a three-judge panel said.
The Center for Reproductive Rights, an abortion rights group, said the decision means all but one provider of legal abortions in the state of 4.7 million people will be forced to close. It said it would appeal to the decision the U.S. Supreme Court.
In January, U.S. District Judge John deGravelles granted a preliminary injunction sought by abortion providers, finding that the law violated women's rights to obtain an abortion.
Advocates of the regulation say it protects women's health by ensuring continuity of care. It was signed into law by then Governor Bobby Jindal, a Republican.
Abortion rights groups cite leading medical groups who say the regulation serves no public health purpose because abortion complications are rare, and when they do occur, can be treated by emergency room medical staff.
The U.S. Supreme Court is set to hear oral arguments next month about a similar restriction in neighboring Texas in its first major abortion case in years. Since the 2013 Texas law went into effect, about half of the state's abortion clinics have closed.
Due to legal challenges, the restrictions had not gone into effect in Louisiana, one of 10 states that has adopted admitting privilege restrictions, according to the Center for Reproductive Rights, which represented abortion providers in the case.
"Today's ruling thrusts Louisiana into a reproductive health care crisis, where women will face limited safe and legal options when they've made the decision to end a pregnancy," said Nancy Northup, president of the New York-based center.
Officials from the governor's and attorney general's offices were not immediately available for comment.
(Reporting by Jon Herskovitz in Austin, Texas; Editing by Andrew Hay)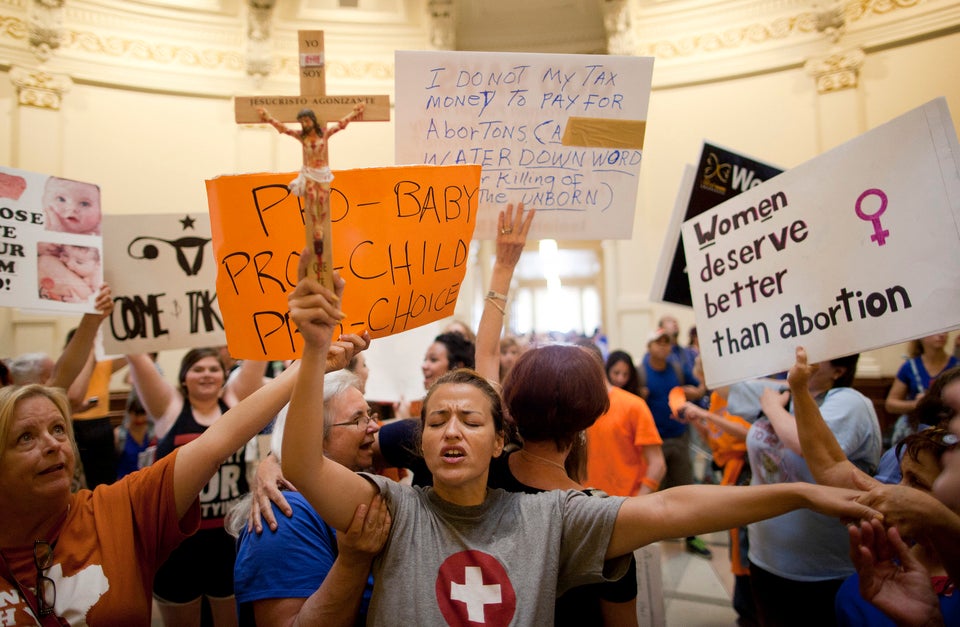 Abortion Protests Around The Nation
Popular in the Community