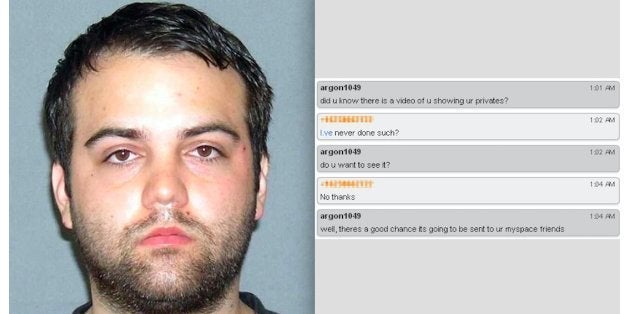 Lucas Michael Chansler is currently serving 105 years in prison after he extorted hundreds of teenage girls online for their naked photos, but the FBI still hasn't found all his victims.
Chansler, 31, targeted nearly 350 minors in 26 states between 2007 and 2010. The FBI has only identified and contacted 109 of them, according to an agency release. That leaves more than 200 victims "who have not had closure and who probably haven't obtained counseling and other help they might need," FBI Special Agent Larry Meyer said in the release.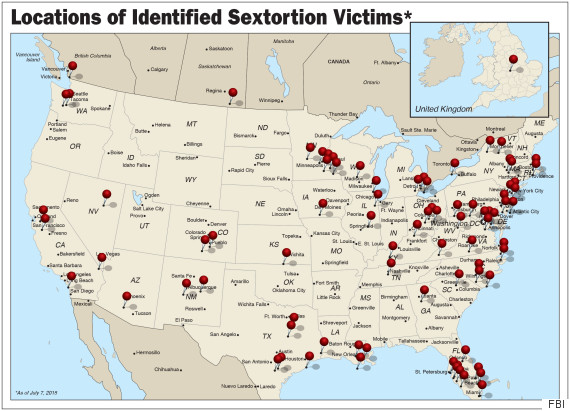 Chansler would choose young girls like Ashley Reynolds -- who was 14 when Chansler victimized her and is being identified because she is speaking out in coordination with the FBI -- and contact them via email, chat rooms, and sites like Myspace and Stickam. He would act as a friend or admirer, gain their trust, and then try to convince them to expose themselves over live video chat, according to the FBI. Unbeknownst to the victims, Chansler was recording during the chat sessions.
Then, he would threaten to publish nude photos of the girls on social media unless they provided more illicit images.
In an interview with the FBI released Tuesday, Reynolds told her story:
Using information received from the parents of one victim and working with the National Center for Missing and Exploited Children (NCMEC), agents were able to identify Chansler and locate his residence. A federal search warrant was executed at the residence on January 8, 2010.

During an interview, Chansler stated that he used social networking sites to meet girls who ranged in age from 13 to 18. He stated that he targeted underage girls because adult women were "too smart" to fall for his scheme.

Forensic analysis of Chansler's computer media revealed hundreds of folders labeled with the name of each victim. These folders contained personal information specific to the victims, as well as related chat logs and videos or digital photos. Many of the chat logs contained the threats Chansler had made to the victims. In several of the videos, the victims are seen crying and pleading with Chansler. In total, he had approximately 80,000 images and videos in his possession.
The perp was slapped with nine counts of child pornography production, and pleaded guilty on Aug. 13 last year. He was sentenced to 105 years in prison in November.
REAL LIFE. REAL NEWS. REAL VOICES.
Help us tell more of the stories that matter from voices that too often remain unheard.