Lucy Vallender finally feels "true to herself" since getting gender confirmation surgery and converting to Islam, saying that since the surgery three years ago and the conversion last September, "I felt happy and relieved at last -- the happiest I've ever felt in my life." She's been called the first transgender Muslim in the UK, but she said, "I bet there are more -- they are just frightened." Vallender feels more comfortable in her own skin now more than ever before, but unfortunately some members of her new religious community don't feel the same way. Her local mosque in Swindon, Wiltshire, barred her from praying with the women and asked her many personal and judgmental questions, reports the Daily Mail.
"They asked me questions about my bra cup size, asked about my Adam's apple, about my period and asked to see my birth certificate," she said, and so returned home to pray there instead. "I hope people will change their attitudes and other people like me will realize they are free to just be themselves."
A spokesman for the mosque said, "Everybody is welcome, as long as they behave according to Islam," says the Daily Mail.
She converted to Islam last September, explaining that she had thought about it for a while and finally "did it because it is a nice religion -- so peaceful." Vallender continued, "I felt good and I had something to believe in."
She's found love as well as self-acceptance since her drastic life changes, and is now married to a Muslim man, Murad, whom she met on an online dating site. Though he did not know that she was trans at the time of their wedding, she commented, "he must have suspected it as he's seen my scars." She's only seen him twice since the wedding, but spoke warmly about him, commenting, "I love him, he's kind and soft spoken."
Vallender spent years trying to deny her feelings of being "in the wrong body," joining the Territorial Army when she was 21 in an effort to become more manly. She "used to love firing guns," and drank regularly with other members of her squad, but always knew that she "felt differently to others... but I suppressed my feelings and tried to live like most people my age."
Vallender is probably not the UK's first transgender Muslim woman, as Islamic LGTB groups like The Safra Project have been around since at least 2001. According to their website, "The Safra Project is a resource project working on issues relating to lesbian, bisexual and/or transgender women who identify as Muslim religiously and/or culturally (Muslim LBT women)." Queer Muslims have already begun to speak up and fight for acceptance. Though Vallender's journey has been difficult, she is not alone.
Related
Before You Go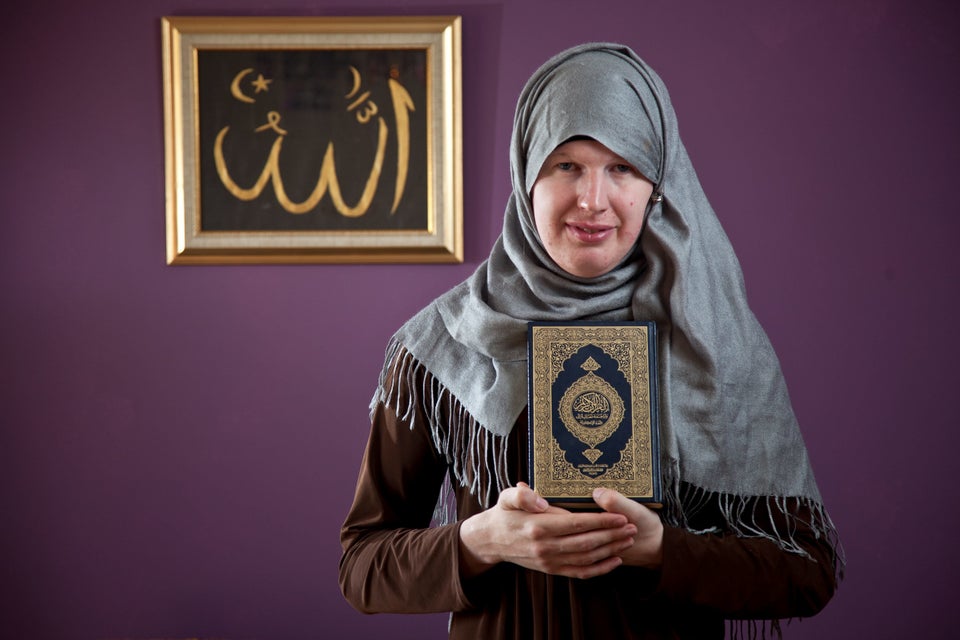 Transgender Muslim Woman Is Former Army Officer
Popular in the Community