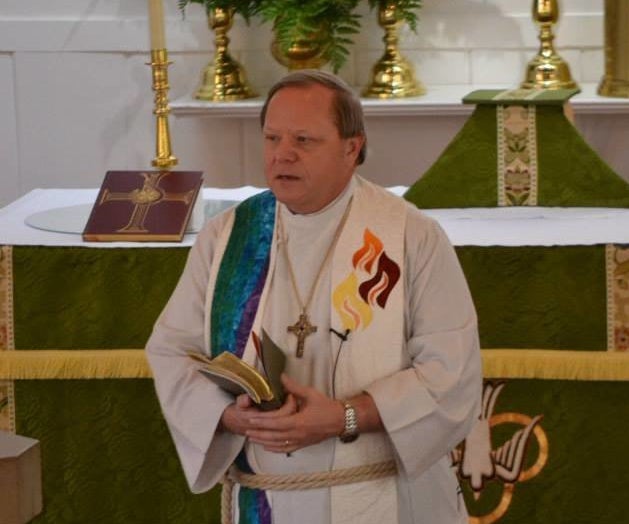 A bishop in the Evangelical Lutheran Church in America came out as gay during the denomination's recent youth conference in Detroit.
Bishop Kevin Kanouse, head of the Northern Texas-Northern Louisiana area of the ELCA, released a letter to church leaders explaining his announcement, saying he hoped his revelation would inspire hope in young people who may be struggling with their sexuality or with "other issues of self-esteem, rejection, and self-loathing."
"We are keeping Bishop Kanouse, his family and members of the ELCA Northern Texas-Northern Louisiana Synod in prayer," ELCA presiding bishop Elizabeth Eaton told The Huffington Post.
Kanouse said in his letter he had been living in denial for decades and had recently come out to his wife, to whom he plans to remain married.
"I learned early on that I had to hide my true nature," Kanouse wrote, "especially because I wanted to be a pastor and serve in the church."
Kanouse voted against the ELCA's decision to welcome gay clergy in 2009, but said in his letter that he did so at the time "feeling incredibly torn" and "afraid."
"I was afraid I would have to defend my decision to vote 'yes' in congregations that would be strongly opposed to gay and lesbian persons. It was safer to hide behind a 'no' vote. I was a coward," Kanouse wrote.
"There was a time when I believed that I would not be able to serve as a pastor in the ELCA," Erwin told GLAAD at the time. "Our church has now recognized the God-given gifts and abilities that LGBT people can bring to the denomination."
Following the Supreme Court's June 26 decision to make same-sex marriage legal in all 50 states, both Kanouse and Eaton released neutral statements to their communities. The ELCA social statement "Human Sexuality: Gift and Trust," adopted in 2009, doesn't endorse or forbid same-sex marriage, Eaton noted, and she said the Supreme Court's ruling would not affect this. Eaton wrote:
Pastors are to engage in conversation, discernment and partnership with the congregations who have called them prior to solemnizing or presiding over a same-gender marriage. On the other hand, no pastor is obligated to solemnize the marriage of any couple, same-gender or different-gender, whom the pastor cannot in good conscience marry.
For his part, Kanouse said he and his wife decided to stay together, but he added that he now respects those who choose to live in same-sex bonds.
"I understand that this announcement has significant implications for our churches and my relationship with you," he wrote. "I hope it will promote more open and honest conversation about who we are and whose we are, especially between parents and children. I stand ready to have conversations with you about my journey and yours."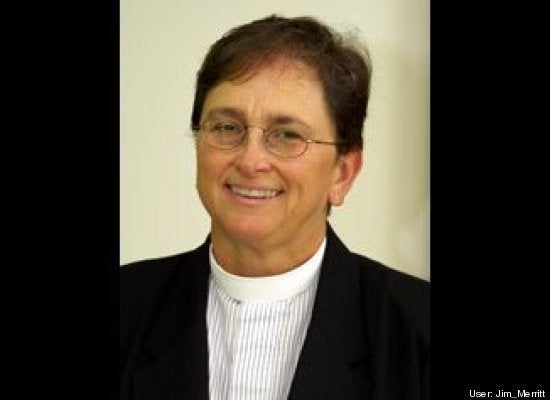 Most Inspiring LGBT Religious Leaders