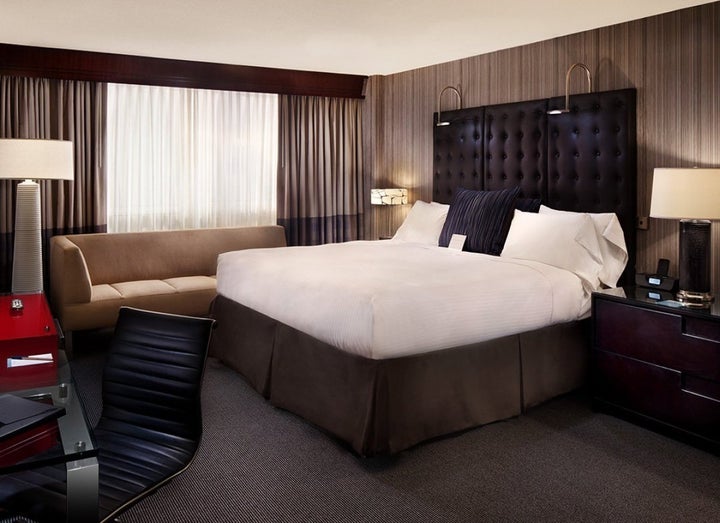 In an effort to boost sales while giving travelers a rush of goodwill, a growing number of high-end hotels in popular destinations are offering travel packages that give back. Hotel owners and operators help out a good cause, give guests a lavish adventure and improve the lives of individuals and entire communities all at the same time. I love the fact that everyone wins! I found some luxury hot spots for your next getaway that might make you feel even better about your vacation time.
Rockhouse Hotel, Jamaica
Dubbed the Caribbean's leading boutique hotel, the Rockhouse in Negril provides guests an amazing getaway, cares for the environment (it's Green Globe Certified) and gives back to the local community simultaneously. Through the Rockhouse Foundation, the hotel has invested more than $1 million to renovate and expand Negril's All Age School, the Negril Basic School, and the Negril Public Library -- all of which are located about a mile from the hotel.
Balboa Bay Club Resort, California
A four-diamond, California waterfront resort, Balboa Bay Club caters to business and leisure travelers alike. Since 1993, the resort's 1221 Club Foundation has been giving back to the community, awarding scholarships to deserving senior high school students within the Newport Beach and Costa Mesa school districts. As of this June, the 1221 Club Foundation has awarded more than $725,000 to college-bound students.

Palace Hotel, New York City
Just steps away from St. Patrick's Cathedral, Rockefeller Center and Saks Fifth Avenue, New York's Palace Hotel is synonymous with glitz, glamour and green living. Among its many green initiatives: donating up to 500 pounds of gently used soap and bath amenities a month to Clean the World, a relief organization that recycles and sanitizes the products before distributing them to homeless shelters and impoverished people in 30 countries around the world. In the process, the hotel diverts several tons of landfill waste and recycles more than a ton of plastic each year.
The Lodge at Pico Bonito, Honduras
Along with adventure, nature and luxurious comfort, The Lodge at Pico Bonito has developed a unique educational excursion where guests witness first-hand how the Adelante Foundation helps women in Honduras move out of poverty. The La Ceiba-based Foundation gives poor women micro-credit loans to start their own businesses. Guests attend community group meetings, visit clients' businesses and discuss life struggles and opportunities. The Lodge donates a portion of the cost for the excursion to Adelante and also provides free rooms to the foundation's board members.
Ritz Carlton, Laguna Niguel California
This five-star, oceanfront hotel is the epitome of Southern California luxury. It also offers guests the opportunity to participate in "Give Back Getaways." This summer guests can spend the day sport fishing and feed the hungry simultaneously. Any fish that are caught during the excursion are cleaned and donated to the Second Harvest Food Bank of Orange County.
The Liberty Hotel, Boston
Set in the once infamous Charles Street Jail, the Liberty Hotel is an ideal choice for lodging in Bean Town. Opt for "The Truth Package" and you'll help raise funds for The Truth Fund. Boston Celtics captain, ten-time All Star, and 2008 NBA Champion Paul "The Truth" Pierce founded The Truth Fund in 2002 to provide educational and life-enriching opportunities for underserved youth. A bonus: you'll get an official regulation-sized basketball signed by Pierce as a souvenir.
About Women & Co.:
Women & Co.®, a service of Citibank, is the go-to personal finance source for women. Women & Co. delivers financial content with sharp, insightful commentary and a female point of view. Sign up for free at womenandco.com.
Popular in the Community