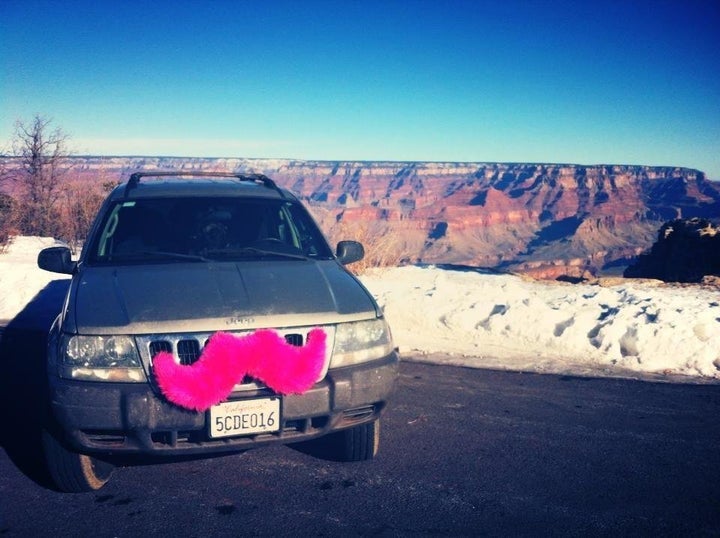 SAN FRANCISCO -- The company behind popular car sharing service Lyft announced a settlement with the state of California this week that put to rest a months-long legal battle between the controversial taxi alternative and the California Public Utilities Commission (CPUC).
Last year, the CPUC issued cease-and-desist letters to companies operating three popular transit apps, Zimride (which runs Lyft), Sidecar and Uber, slapping each company with a $20,000 fine. The bevvy of violations ranged from operating without sufficient proof of insurance to flouting rules about workers' compensation.
All three companies vowed to fight the cease-and-desist orders; however, Lyft is the only one with which the state has reached such a settlement. The firm will be excused from having to pay since it agreed to abide by a set of new regulations.
"What we realized from the beginning was that we shared a lot of the same goals as CPUC did around safety," explained Lyft co-founder John Zimmer, who noted that a many of the stipulations in the settlement were things the company was already doing. "We wanted to explain to the CPUC why what we're doing is good for the economy, the community and the environment."
Lyft, which is known for its fleet of cars adorned with eye-catching pink mustaches, is a donation-based system in which a smartphone app matches people driving cars to people who need to be driven in cars. Sidecar works on a similar model.
As part of the settlement, Lyft agreed to include a place on its website where riders can file complaints, track the total donations given by passengers, carry a $1 million liability insurance policy, submit all drivers to driving and criminal background checks and employ a zero-tolerance substance abuse policy. Zimmer insisted that the company already had many of these policies in place prior to the settlement.
The settlement comes at an opportune time for Lyft, as the company plans on expanding its service into Los Angeles on Thursday.
As per the letter of the law, ridesharing is allowed if the driver is taking passengers to somewhere they would already be going for work; otherwise, the primary purpose of the trip cannot be to make a profit. Technically, all ridesharing is exempt from regulation by the CPUC, but many disagree as to exactly what "ridesharing" means.
"There's no clarity as to what constitutes ridesharing and what doesn't," said Sidecar founder Sunil Paul.
If companies like Sidecar and Lyft were forced to operate under the standard CPUC rules that apply to organizations like limo companies, it's likely their entire business models would fall apart. They would be required to own all their cars outright, and drivers would need expensive permits and be forced to deal with logistical headaches like obtaining livery license plates.
For services that run on ease and informality, requiring drivers who give rides on a part-time basis to jump through the same hoops as full-time limo and town car drivers could prove prohibitive.
However, this argument raises the question of fairness. By leveraging the power of the internet, ride sharing companies have been able to "disrupt" the market for taxis by using technology to skirt a lot of regulations that cabs, limos and town cars must deal with on a daily basis.
For example, in San Francisco, it can take well over a decade on the waiting list to obtain the medallion required in order to start driving a taxi. Additionally, every time a cab, limo or town car driver takes a fare to the airport, he or she is required to pay a toll to the airport authority. Ride sharing sites allow drivers to quickly and easily circumvent both problems.
Zimmer explained that Lyft's settlement will largely bridge the gap until the CPUC finishes working on a new regulatory framework that covers ride sharing sites.
"Our evaluation is not intended to stifle innovation and new services for consumers, but rather to assess public safety risks, and to ensure that the safety of the public is not compromised by the operation of these new transportation business models," said CPUC President Michael R. Peevey in a statement. "Our review will ensure that our safety oversight reflects the current state of the industry and that state laws that we enforce are just and fair for all passenger carriers."
Whatever form these new regulations eventually take, Paul said he hopes CPUC won't encroach on the essence of his business. "The best regulatory framework is one governs effectively but lightly," he said. "If regulators come in with a heavy hand, it will crush innovation."
Update: According to a press release sent to The Huffington Post on Thursday morning, the CPUC has entered into an agreement with Uber allowing the company to continue to operate while the ride sharing rulemaking process is underway.
Popular in the Community