With summer festival season in full swing and music lovers gearing up for the second weekend of Coachella, we're unfortunately sure to see people sporting Native American headdresses and beaded garments. It's a problem. But when one of the most seemingly inclusive beauty brands is accused of appropriating symbols connected to indigenous people, we can't help but cringe a little harder.
MAC Cosmetics has been called out for cultural appropriation over its new "Vibe Tribe" collection, slated to launch online May 12. Vivid packaging for the new line and a corresponding makeup bag looks awfully similar to Native American prints from the southwest, and the campaign visuals feature ethnic-looking models wearing feather hair accessories and tribal attire.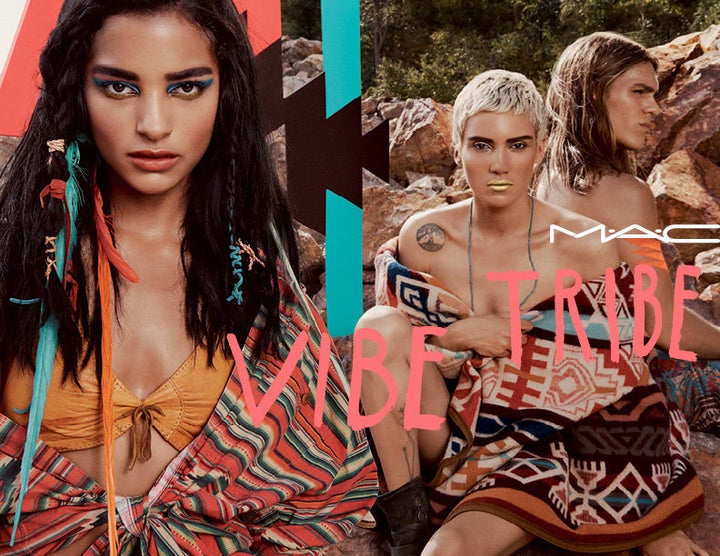 Some MAC fans took to Twitter to express their excitement over the new makeup, but there was also a response from those who believe the cosmetics company is misusing cultural symbols and designs -- and that such a move shouldn't be overlooked.
MAC took a firm defense in a statement provided to The Huffington Post, maintaining that the collection's imagery is festival-inspired:
MAC Vibe Tribe is the summer colour collection for MAC Cosmetics. The collection, including the visuals, product lineup and naming, is inspired by art, outdoor music festivals and the colours of the desert.
Walter Fleming, a professor and department head of Native American Studies at Montana State University, said he could certainly understand why people would get upset over "seeing products with images that could be considered appropriation and making a profit from something taken from another culture."
However, Fleming said he believes MAC's Vibe Tribe collection falls under the "benign" category when compared to "pretty obvious" examples of cultural appropriation, such as war bonnets/headdresses on models in the Chanel Métiers d'Art Fall 2013 show.
"If somebody took a sand painting that was a religious illustration and incorporated it, that pushes it," he said. "Or, if they were to take a Navajo weaving, which has some sacred objects and used those, that would definitely be a no-no."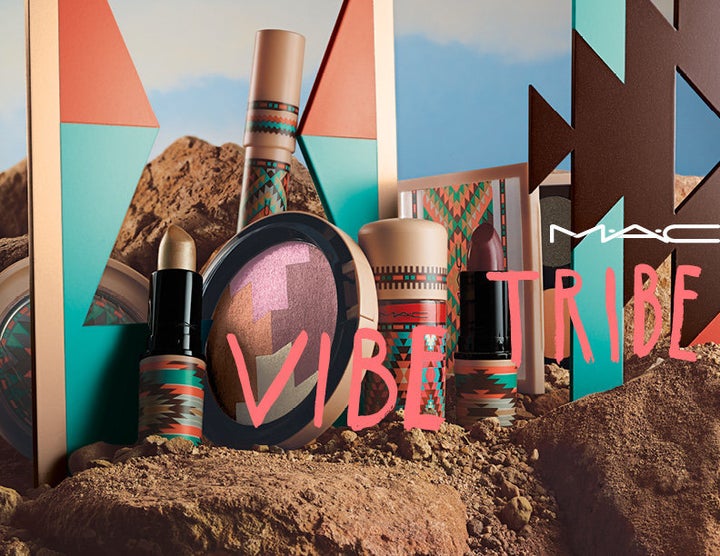 Do believe this is yet another example of cultural appropriation? Or is it cultural insensitivity? Sound off in the comments section.
Before You Go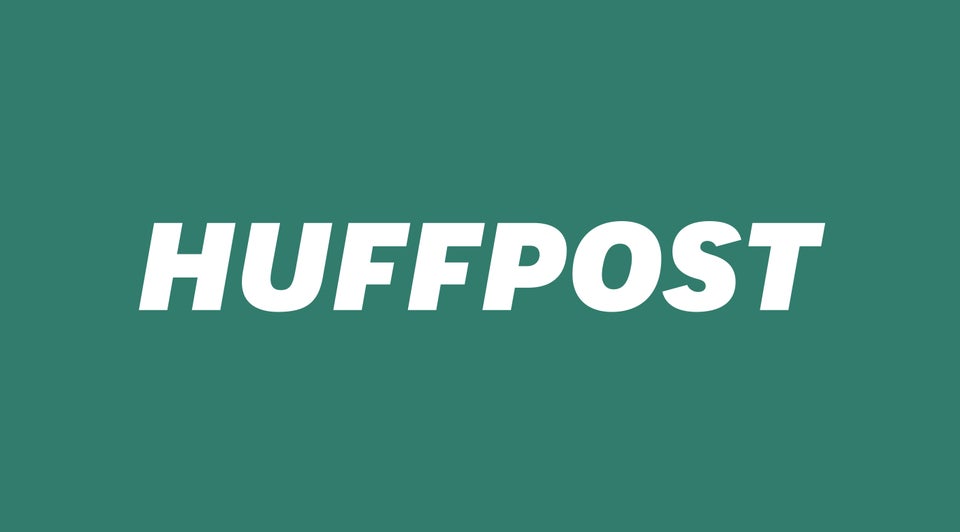 7 Cultural Appropriation Myths Debunked