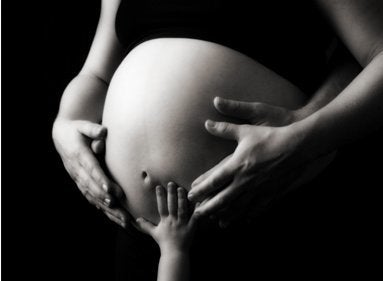 Maddie Spohr passed away this week. She was 17-months old. Maddie was a premature baby with giant blue eyes and a crush on Matt Lauer. Maddie's tragic death has inspired a wave of good will from the Internet community to help the Spohr family.
Heather Spohr, Maddie's mother, is a blogger and a dear friend of mine. She wrote about Maddie on her blog, The Spohrs are Multiplying. Heather was raising funds for the March of Dimes in honor of Maddie, who was born on November 11, 2007, over 11 weeks premature. The March of Dimes works to prevent birth defects, premature births and infant mortality.
Heather is an active Twitter user. From Demi Moore-Kutcher wishing the Sphor family well to Jimmy Fallon sending messages of support, Twitter has been buzzing with messages to the Spohrs. Baby Maddie made the national news last year when Heather wrote about Maddie's mad crush on Matt Lauer, of the Today Show.
Since Maddie passed, almost $24,000 has been raised for the March of Dimes. Groups of walkers are forming all over the country to March for Maddie. The overwhelming response and outpouring of love to the Spohrs from so many people, is truly amazing.
The fact that so many people have reached out to Mike and Heather Spohr during this horrible time is a testament to the power of the web...and the good in people.
Blog Nosh Magazine created a page dedicated to Maddie Spohr. Blog Nosh has published one of my favorite stories about Maddie--her crush on Matt Lauer!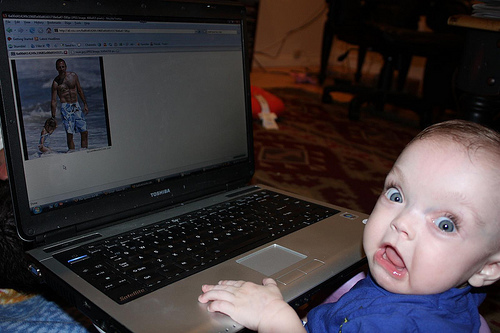 I pray that the outpouring of love from so many people can do something to help the Spohrs but I know that there is nothing that can comfort Heather and Mike right now. Please keep my friends in your thoughts and prayers. If you are interested in helping Heather and Mike Spohr in any other way, here's what you can do:
No one should ever have to bear the burden of losing a child, let alone paying for a child's funeral services. A paypal account is set up for the Spohr family, donations greatly appreciated. formaddie (at) hotmomreviews (dot) com.
A P.O. Box has also been set up for cards, notes, letters for the Spohrs.
11870 Santa Monica Blvd. #106-514
West Los Angeles, CA 90025