Where are the "greatest minds of our generation" going to retreat these days? The secret is now yours.
It's not just a vacation, it's a lifestyle.
I can be the first to conquer to this statement above as I just had my first, but not last ten-day experience in Maderas. Cools to the max. For every being and every seeker. Oh, and if you're a musician, (and I am) they just so happen to have a full on recording studio there set up with artist living - OMG mind blowing. They have everything there; it's the ultimate primal experience; join in and share with us.
Where shall we start?
His favorite color is green, his favorite book is The Drifters and he comes from a loving well-grounded family in Canada. Matt Dickinson, better known as Dickie, made the strong choice at the age of 27 to go to Nicaragua and be with himself in silence, to discover what his purpose is in this life and the next chapters for the unknown. This led him to meeting partner and co founder Dave Grossman of Maderas Village. This is how the brainchild happened 5 years ago.
I was just there on a 10-day yoga retreat with my sister Anna and the yogi leaders from Sky Tin located in lower Manhattan. However, this is not just for yogis, this is for every human who has a thrive to live more, be more and gift more. My sister kept saying " I get to be myself here" shocked and stunned to herself over and over again. When sharing moments with Dickie, he too told me "one of the main purposes of humans being invited to Maderas is for the individual to be who they are", then I added or come find out if you don't already know and want to seek deeper!
We had a glowing chuckle. Dickie has warm everything, blue eyes, smile, heart and spirit which he dedicates to his family who often come and visit him in the village. I asked what is one of the first things one must do when they come, and he said, "We just talk for hours. They just chill; eat good food and share concepts and stories with ease, no stress and all love. "
Dickie had success with real-estate for 3 years prior to the Maderas Village Project. He mentioned the book Atlas Shrugged was one of the biggest influences of the development of MV. He also mentioned with his partners they have plans to start up 4-5 new places like MV but in other places of the world with of course different vibes and decor, but still same minded concepts for humans to come share their ideas, experiences, new ventures, and meet new friends that will become family for life.
Maderas is a place one goes to not only be themselves but to go and find the new improved you. You can be busy non-stop with daily and nightly activities. For example, surfing, horse back riding, the catamaran boat trip, and lying on hammocks all around the village.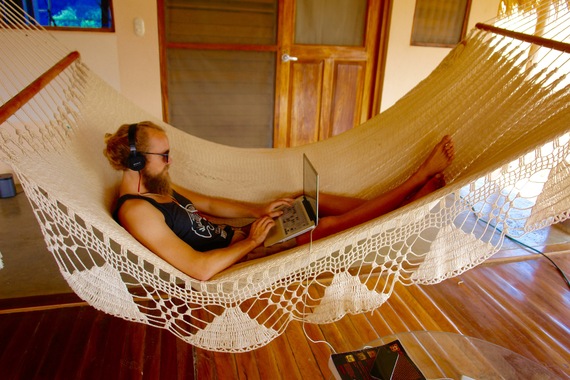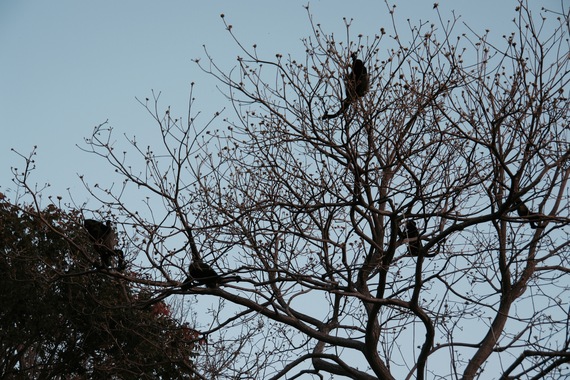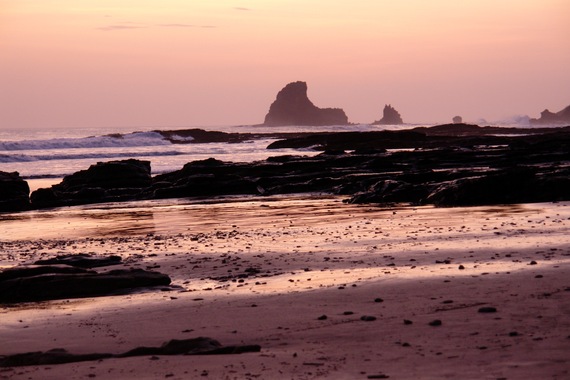 It's time to get more primal people. Go stay and treat yourself in the jungle with literally the Monkeys, take a yoga class if you want, silent walks on the beach, and then do nothing but sit with yourself and have the peace and clarity we all want and deserve while reading books and or just sleeping on the front lawn with a blanket in the sun.
After traveling all around the world, I must say there's something really special going on in Nicaragua. I suggest to the pioneers, tastemakers, creatives, highly intelligent, conscious beings, this is the place for you.
Attention beings who might be hesitant "oh a yoga retreat isn't for me", or maybe "I am not informed clearly about what goes on in a yoga retreat." Let me shed some colorful lights. This was my first experience: 16 beautiful beings coming from all different fast paced backgrounds such as NYC, Vancouver and LA to name a few... Mostly every person came by themselves with this group but not knowing anyone prior. I went with a group but there are people coming and going there everyday all the time. You never know whom you're going to meet or even run into! It only happens when you show up, trust in you, take a leap of faith and the rest is for the making!
This is the point, to meet and discover new friends and share new ideas ---
You can come solo or with a group for 4-5 days; stay a month, 3 months or a year. The perfect scenario is there are no rules!
We met this environmentalist team leader Lucas from Build On. He was just in Nica (a local term) for a month, building a children's school, then he came to Maderas solo to retreat and make new friends for 4-5 days. He left back to NYC, and is going back to build another school in Nicaragua in August so he will stop by and co collectively stays at the village again and meet new cool humans as he did us! In addition, we are now in talks about being apart of the Build On team; planting seeds with great intentions.
Being able to tap into my primal state is so invigorating.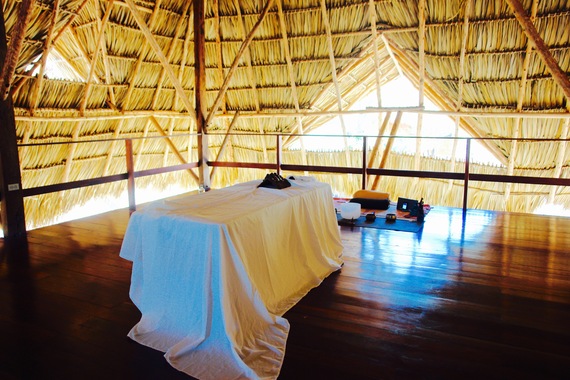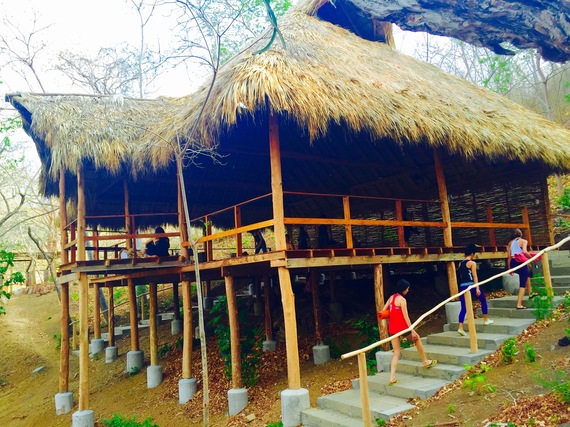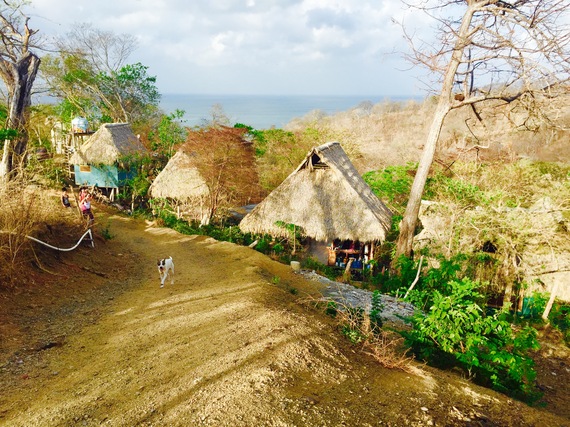 I concluded with asking Dickie 3 thoughts that came to him when reflecting on his super magical team in the jungle in the village, simple easy to the point:
1.freedom 2.dreamers 3.makers
Lastly, Dickie says just come be yourself, celebrate good people, celebrate you, and live well. - co collective attitude.
Thanks for reading.
We look forward to sharing more with you.