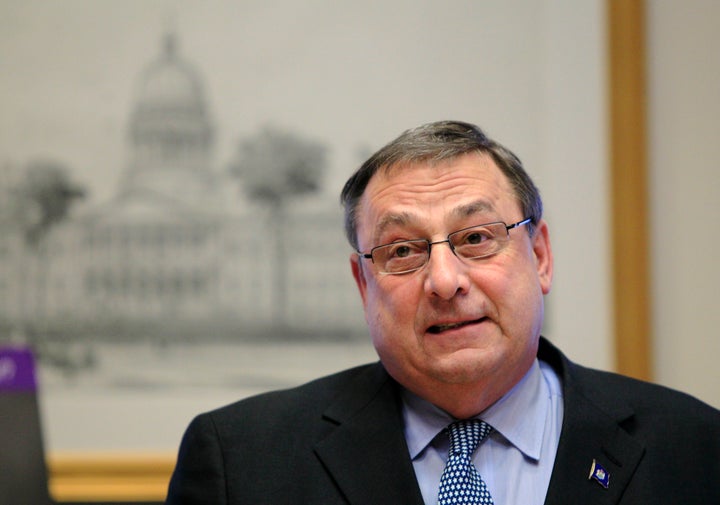 WASHINGTON -- Paul LePage, Maine's Republican governor, signed into law Tuesday a watered-down version of a controversial bill that would have rolled back the state's child labor standards. Although the most contentious elements had been struck by the time of its signing, the new law marks a small victory for two groups: Children who want to work more hours on school nights, and business owners who want more cheap labor.
The law boosts the maximum amount of hours a 16- or 17-year-old can work during the school year from 20 to 24 hours per week. It also raises the per-day limit from four hours to six, and allows children to work until 10:15 p.m. on school nights.
Although the law doesn't affect wages, teen workers tend to earn significantly less than older workers. According to the most recent statistics from the Department of Labor, about 25 percent of teen workers made the minimum wage or less in 2010, compared with just 4 percent of workers age 25 and older.
The much stronger original bill, sponsored by Sen. Debra Plowman (R-Hampden), would have removed all the hour restrictions on 17-year-old workers, as well as the summer work restrictions on 16-year-old workers. Plowman could not be reached for comment. According to her biography on the state legislature page, the state senator is a member of the National Association of Women Business Owners, and her family runs a garage-door installation business.
Rep. Timothy Driscoll (D-Westbrook), a strong opponent of the bill, told The Huffington Post that the final law "did get softened up a bit, but it still wasn't to my liking." Driscoll said the focus for teens should be school, not work, and that the new law "exploits children."
Driscoll also said he never really believed the Republican line that the bill was aimed at giving youngsters more work experience, noting that his suspicions grew during a state labor committee hearing on the proposed bill back in March.
"The only folks there supporting it were the folks in high-priced suits and shiny shoes," Driscoll said. "There weren't any children or parents there testifying in favor of it." (The Maine legislature's website does not feature video from past hearings.)
Instead, as Driscoll recalls, there were a representative from the Maine Restaurant Association, a representative from the Maine Innkeepers Association and a stakeholder from a Maine amusement park called Funtown Splashtown USA. Driscoll pointed out that restaurants, inns and amusement parks tend to rely on low-priced teen labor and would have an interest in seeing children allowed to work more hours.
Earlier this year, a bill was proposed in Maine that would have pushed the teen pay floor beneath the state minimum wage of $7.50 per hour, to a so-called training wage of $5.25 for the first 6 months of employment. That bill, titled "An Act To Enhance Access to the Workplace for Minors," was voted down in committee.
Similar proposals have been popping up in the last four years, according to Driscoll who's been in the legislature since 2004. The lawmaker said he usually hears the same argument for relaxing teen labor regulations: Some kids are cut out for school, and some kids aren't, so best to get the latter to work as soon as possible.
"I've always pushed back on that," said Driscoll. "What we should be doing is giving every kid a fair opportunity to get ahead and make sure they're afforded an education."
"They'll have the rest of their lives to work," he added.

Popular in the Community