Let us pick up our books and our pens. They are our most powerful weapons. One child, one teacher, one book, and one pen can change the world. Education is the only solution. Education first.
Passionate. Powerful. Puissant.
These were the first words that came to my mind when I first heard about Pakistani child activist Malala Yousafzai. On October 9, 2012, then 15-year-old Malala was shot in the head at point blank range by Taliban combatants. Her only crime was speaking out about the right of girls to get an education. Malala was miraculously nursed back to health by Pakistani doctors and nurses and later flown into the UK to continue her recovery and education. On July 12, Malala was honored for her incredible bravery in the face of adversity and violence at the UN.
July 12 was officially dubbed by the UN as "Malala Day." Malala and 500 youth delegates from 85 different countries (the very enthusiastic party guests) celebrated Malala's sweet sixteen advocating for universal education at the United Nations headquarters in New York City.
I had the good fortune of attending this milestone birthday as a Teen Advisor for the United Nations Foundation Girl Up campaign. Girl Up mobilizes American girls to raise funds and awareness for girls in developing nations. Also in attendance on behalf of Girl Up were Teen Advisors, YingYing Shang, Munira Khalifa, and Emily Harwell, and Girl Up constituent Alexandra Leone.
Malala Day was kicked off by an enthusiastic speech delivered by the UN Special Envoy for Global Education and the initiator of the "I am Malala" campaign, Gordon Brown. His speech was a stark reminder of the fact that 61 million children are still denied the right to basic education in the world today, and that this reality must be changed. He applauded Malala's efforts to change this education status quo in her country.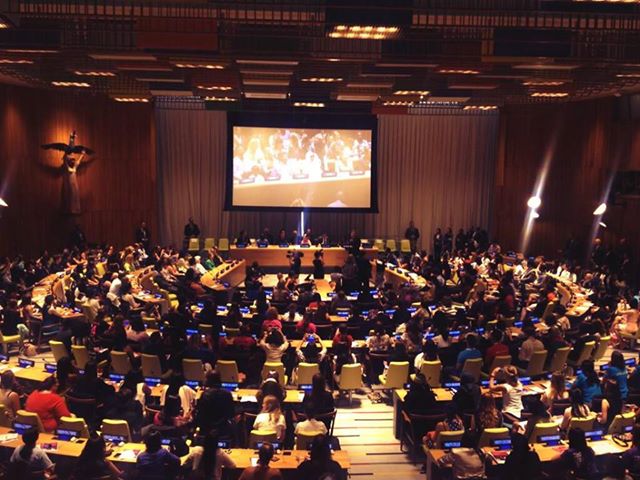 Next up on stage was the UN Secretary General, Ban Ki-Moon, who told the audience how his own childhood was lacking in basic education. He said, "I grew up in a society ravaged by war and mired in poverty. Schools had been destroyed. UNESCO, UNICEF and other international partners provided books and school supplies to help pave road to recovery. I will never forget the hope that these basic tools gave us."
But amongst it all, I had eyes only for Malala, the bravest girl I know. To thunderous applause and a standing ovation, Malala took the podium dressed in a pink, traditional Pakistani shalwar kameez, matching dupatta (head scarf), and a shawl of her idol, the late Benazir Bhutto. I couldn't help but beam with admiration when she began her speech with the words Bismillahir Rahmanir Raheem (in the name of God, the most beneficent, the most merciful) -- proving that she is extremely proud of her Muslim identity.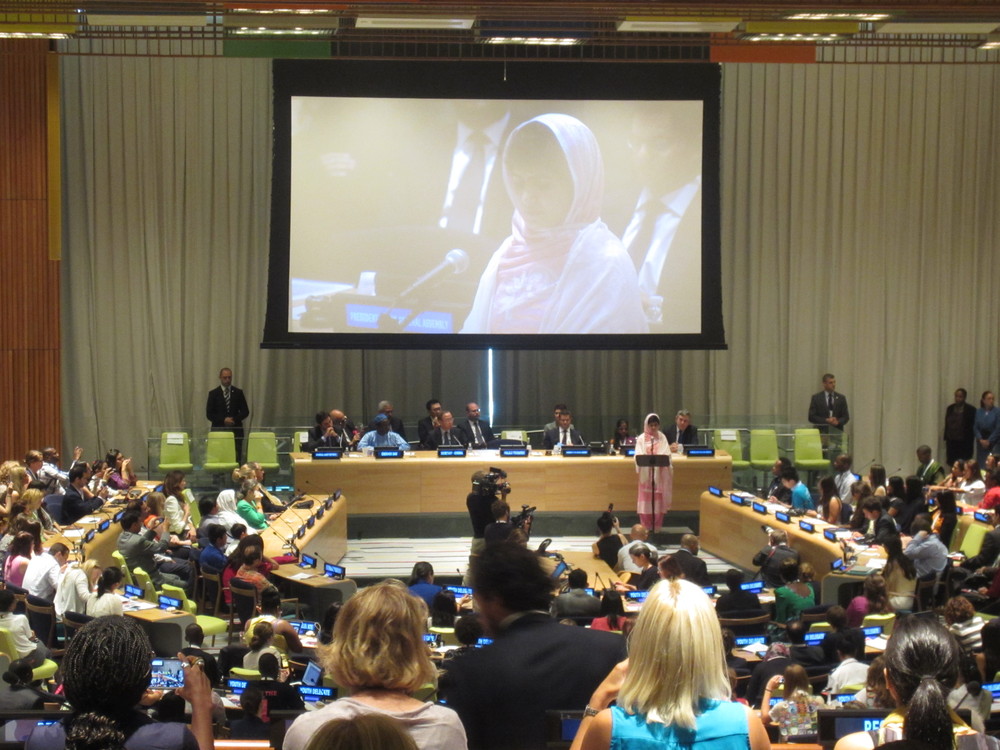 Within just a few moments into her speech, Malala had already touched my heart with her humbleness. She declared that, "Malala Day is not my day. Today is the day of every woman, every boy, and every girl who have raised their voice for their rights." Though she has become a global symbol of hope for millions of girls around the world, Malala emphasized that "thousands of people have been killed by the terrorists and millions have been injured. I am just one of them. So here I stand. So here I stand, one girl, among many. I speak not for myself, but so those without a voice can be heard."
But what touched me the most was that through she has been through a terrible ordeal; Malala said she will never want to seek revenge from the Talib who tried to assassinate her, even if she had a gun in her hand. She cried, "This is what my soul is telling me: Be peaceful and love everyone... This is the philosophy of nonviolence that I have learned from Gandhi, Bacha Khan and Mother Teresa." She also accentuated throughout her speech that Islam is a peace-seeking religion which has always advocated education, and terrorists misuse it for their own personal benefits.
Malala knows that the Taliban is scared of the power of education, change, and equality. The bullets that were fired to silence her have instead given voice to thousands of others around the world. And now, not a single one of these voices will rest until the governments of the world have secured education for each child's bright future.
After Malala finished her speech with a powerful "Education first," the applause that resonated in the hall must have echoed all the way to the heavens. I had tears in my eyes for the wonderful girl who had sacrificed so much at such a young age and still remains devoted to her cause. The battle for worldwide education has only just begun, and with Malala Yousafzai at the forefront, I know that success is very near.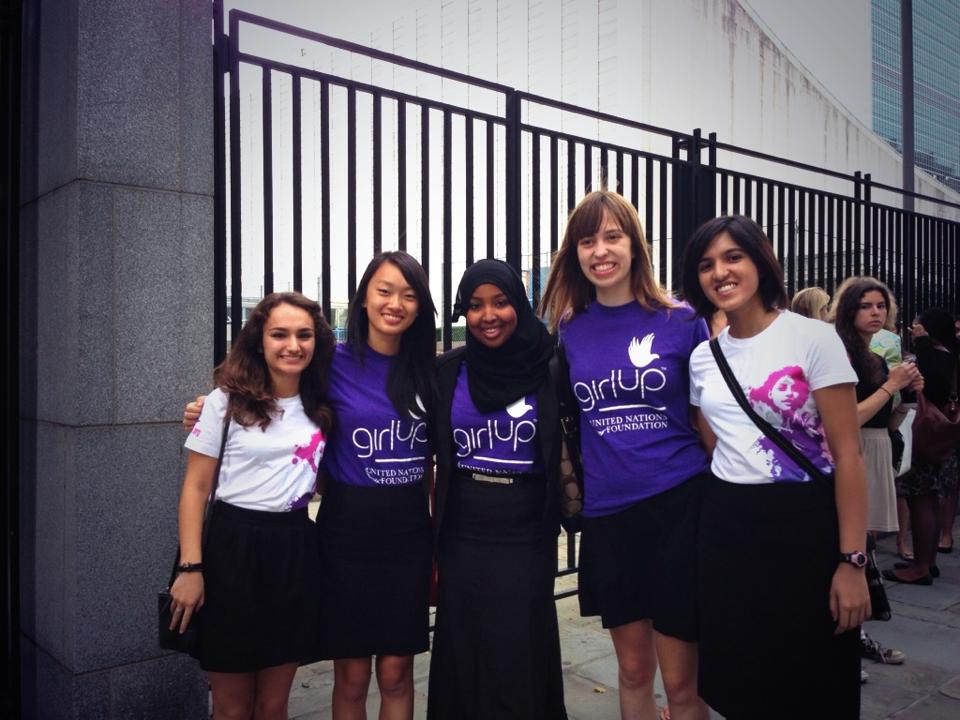 Good luck, Malala! And Janam Din Mubarak Ho! (Happy Birthday!)
-- High Five, Tanya Devani
Here are ways that you can amplify Malala's voice and help her reach her goal of universal education for every girl and boy. Read her speech, sign her petition, sign Girl Up's birthday card and stand with her on social media by using the #MalalaDay hashtag.
Related