The safety of a Southern California public school campus is under scrutiny after twenty-one teachers raised concerns about the recent cluster of cancer diagnoses, thyroid problems and other illnesses that are plaguing staff.
In a letter signed by about one-third of Malibu High and Middle School's teaching staff (the two schools share a campus in Malibu, Calif.), employees who worked in Buildings E, F and I for the past five years say they are suffering from conditions like thyroid cancer, bladder cancer, migraines, skin rashes or hair loss. Three teachers have been diagnosed and treated for thyroid cancer in the past six months, while one teacher was diagnosed and treated for bladder cancer two years ago. The letter was first reported on by City News Service Sunday and is available at the bottom of this story via The Malibu Times.
Some of the conditions, like migraines or rashes, seem to disappear or significantly lessen during summer vacation, or when teachers are moved to other parts of campus, explains the letter. The letter also suggests that mold, lack of ventilation and air-borne chemicals on campus could be to blame.
The teachers ended the letter by calling upon school administrators to set dates to test the buildings and campus surroundings for mold, asbestos, rat feces and radioactive chemicals, to name a few contaminants.
School parent Hope Edelman first learned about the issue during a brief Sunday evening robo-call from Superintendent Sandra Lyon of the Santa Monica-Malibu Unified School district (SMMUSD). She then took to Facebook, where other parents had posted Malibu Patch's City News Service article and were discussing whether or not to send their children to school on Monday.
Edelman decided that, for her, there was not yet enough evidence that justified keeping her two daughters home from middle school and high school -- despite the fact the buildings named in the letter affected the middle school.
"I don't want to fuel the panic," said Edelman in a phone interview with HuffPost. "But I do think the teachers' concerns need to be taken very seriously. Three [diagnoses] of cancer in the past six months should be taken seriously."
In the letter, the teachers demanded to see a soil report conducted on a middle school quad that was completed about three years ago. According to City News Service, the 2010 report revealed that there was "tainted" soil on school grounds, which the school eventually hauled away in a "hazmat-style operation" during the summer of 2011. CNS has more:
According to construction plans published in 2010, tainted soil tested at a "total hazard index" of 2, which was significantly above the target index of 1. After the 1,017 cubic yards of tainted dirt was to be hauled out, the target hazard index was predicted to drop to .1.

The top three feet of soil next to the older buildings was hauled away in a hazmat-style operation during a summer vacation period in 2011. It contained levels of lead, pesticides, PCBs and volatile organic compounds above California safety standards, according to an assessment conducted before construction began.
Edelman, like other parents, was not alerted about the report or soil removal operation because her older daughter didn't start at the high school until fall of 2011, while her younger daughter started middle school this year.
A rep from SMMUSD sent the Huffington Post and other media outlets Superintendent Lyon's response to the teachers' letter and parents' concerns:
We recently have heard from teachers at Malibu High School who are concerned that health issues experienced by some staff members could possibly be related to environmental contaminants. We take these concerns seriously. Upon learning of the concerns, we engaged the services of a highly qualified environmental consulting firm, to investigate the concerns and recommend corrective action, if needed. Please know that safety of our staff and students is a primary concern. We appreciate that staff members have conveyed these concerns to us so that we can take the appropriate action. I assure you, once the investigation and analysis are complete we will address the recommendations and will work closely with our staff and community partners to implement the recommendations.
SMMUSD hired Arcadia, Calif. firm Executive Environmental to assess the campus' risks and report back to the district. A school bulletin sent to parents on Monday morning said that environmental testing has already begun, and that the teachers whose ailments are listed in the letter have been interviewed. The school also promised to inform parents of the test results and the firm's recommendations as soon as the testing is complete.
Edelman will wait to see the report before making another decision.
"I don't think the school is any less safe than it was on Friday," said Edelman. "The question I have is, how safe was the school on Friday?"
UPDATE 6:24 p.m.: Superintendent Lyon will hold a community meeting at Malibu High School's auditorium at 3:30 p.m. Tuesday to address concerns about the campus environment and explain the testing process.
Read the teachers' letter in full below:
UPDATE: This post has been updated to remove quotes from Facebook.
Support HuffPost
The Stakes Have Never Been Higher
Related
Before You Go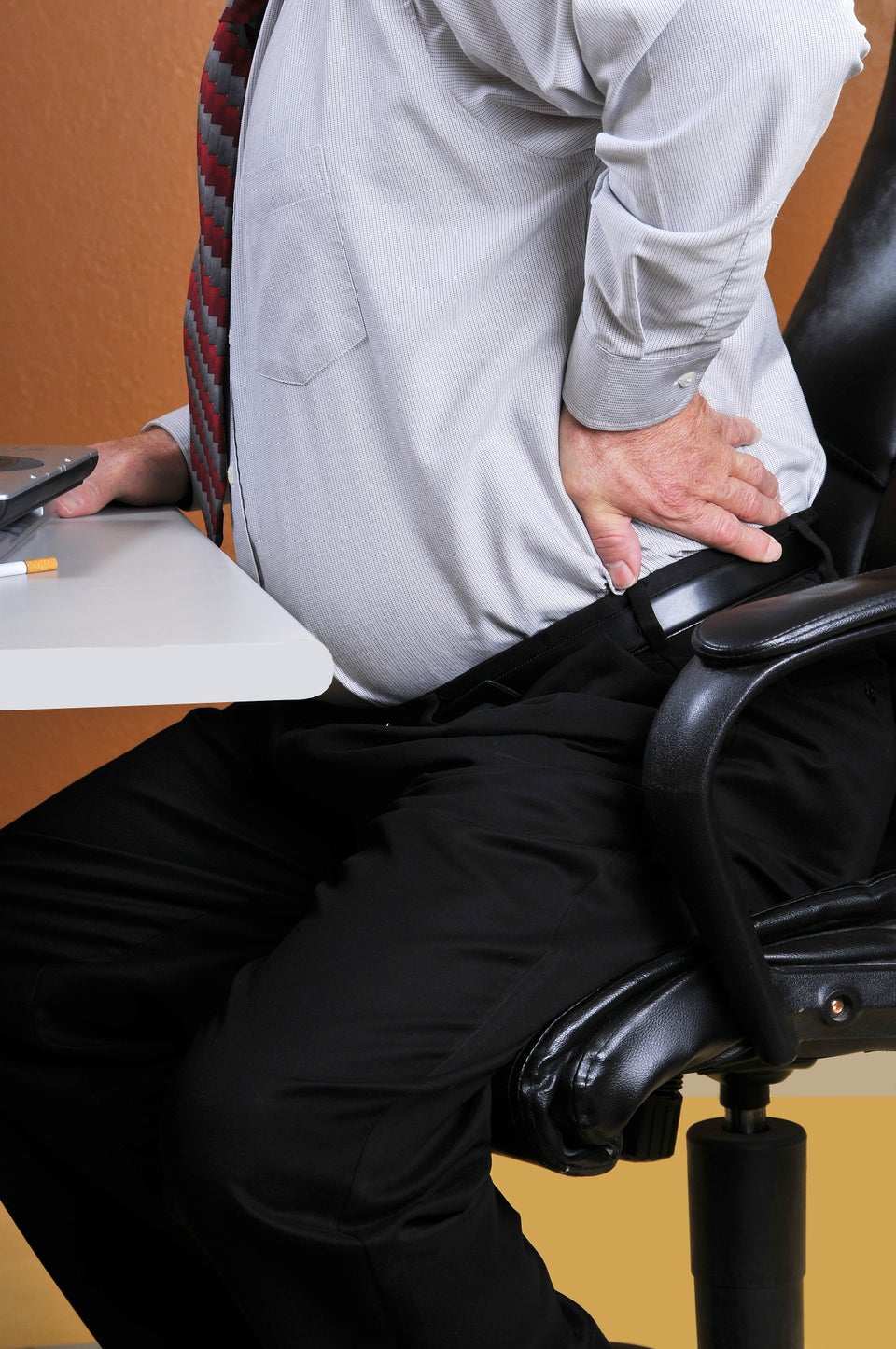 How Your Job Can Make You Sick
Popular in the Community