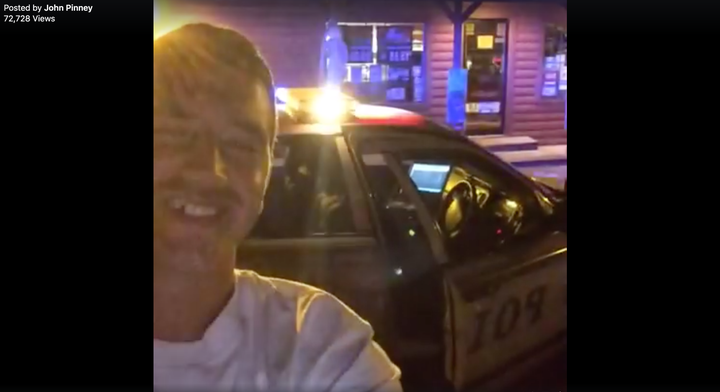 An Oklahoma man is facing a litany of charges after authorities say he stole a police cruiser and then live-streamed himself taking the vehicle on a high-speed joyride.
"I can't believe I'm doing this, for real. I'm driving with my knees right now trying to show you this," the suspect says in one of four Facebook videos posted Monday night. Police identified him as 25-year-old John Pinney.
Pinney allegedly took off with the car after an officer left it unlocked with the keys inside during a coffee break around 8 p.m., Tulsa police spokesman Leyland Ashley told The Huffington Post Wednesday.
Just minutes after the alleged getaway, several profanity-laced videos appearing to capture Pinney's run started to appear on Facebook.
"I'm in the cop car. Where's my sirens at? You hear my sirens?" the driver excitedly exclaims in one video. At one point he pulls over to get out of the car and show off his new set of wheels. 
"There were several sightings of him and at one point … one of the officers spotted him and initiated a pursuit," Ashley told HuffPost.
Facebook video shows the suspect appearing to drive around aimlessly. As for why he did it, the suspect suggested that it was a random decision. He noted in one video that he recently got of jail and was having family problems.
"It's nothing personal, I just don't give a f—k," the driver says in one video.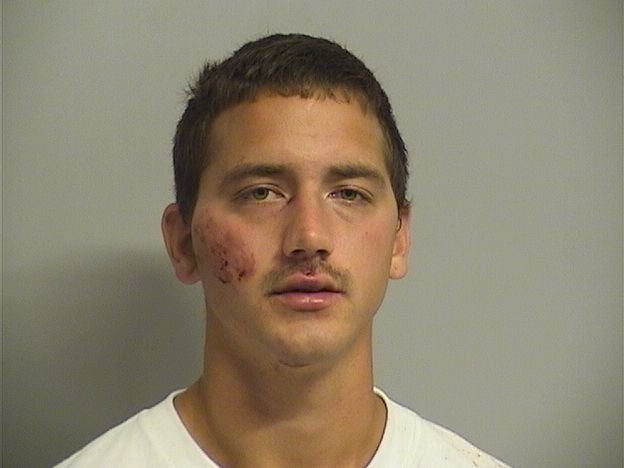 Tulsa Police Sergeant Steve Stoltz said Pinney used the officers' iPad to record the videos to Facebook, which he didn't exactly criticize. 
"I would encourage every criminal out there to Facebook Live their crimes so that we can catch you a lot easier and use that Facebook Live at your trial to get a better conviction," he said, according to News On 6.
The joyride ended at Pinney's parents' house, where he was taken into custody around 10:30 p.m., Ashley said.
His charges include false impersonation of an officer, eluding after formal conviction of a felony, resisting arrest, possession of a firearm by a felon and throwing an object at a motor vehicle, online records show.
According to News On 6, Pinney has a long rap sheet, which includes assaulting a police officer, vehicle theft and receiving stolen property.
Calling all HuffPost superfans!
Sign up for membership to become a founding member and help shape HuffPost's next chapter