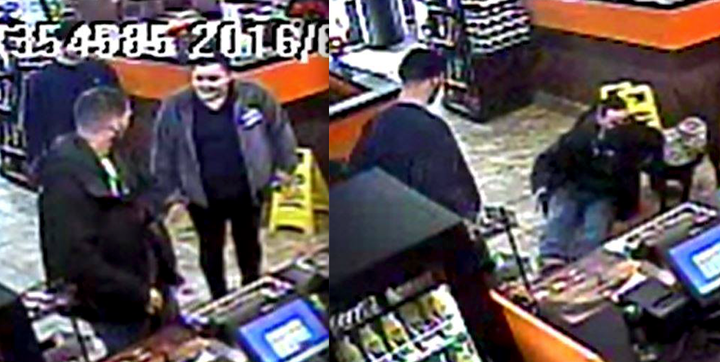 A man who punched a disabled Army veteran in the face at a Dunkin' Donuts Monday -- allegedly because the veteran wouldn't let the man's daughter pet his service dog -- is now facing criminal charges, police said.
Dominick Vidal, 21, was arrested Tuesday after surveillance video captured him knocking the veteran to the floor of a Dunkin' Donuts in Fayetteville, New York.
Police said Vidal approached the 28-year-old veteran and his dog at the counter Monday. Vidal had his young daughter in tow.
"[The veteran] told them, 'This is a working service animal, stay away,'" Jeffrey Slater, a police sergeant in nearby Manlius, New York, told The Huffington Post on Thursday.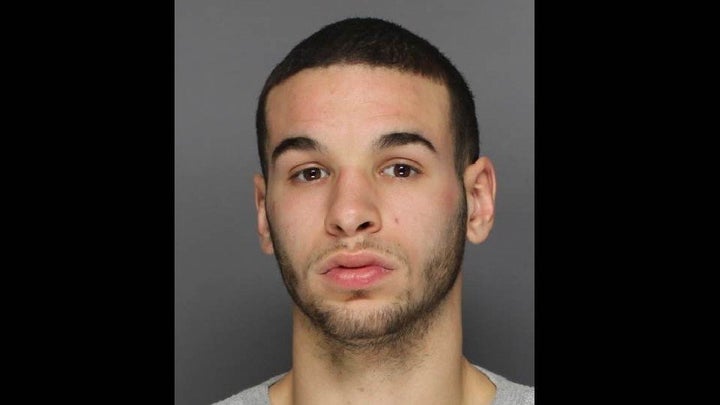 Evidently, though, Vidal didn't understand. Slater said Vidal interpreted the veteran's request as rudeness, and that Vidal then punched the veteran twice, knocking him to the ground.
Some Internet users who have seen the video are speculating that the veteran may have shoved Vidal's daughter, provoking Vidal to attack him. Slater stressed that there is no basis to this idea.
"I can tell you very clearly that that did not happen," he said.
Vidal fled the scene, but turned himself in the following day after police released images of him taken from the surveillance video. It's not clear whether Vidal offered any confession or admission of wrongdoing when he turned himself in. Police charged him with third-degree assault and endangering the welfare of a child, both misdemeanors.
The veteran, who has asked that his name not be made public, needed stitches in his lip after Vidal punched him. Slater said that the veteran's physical disability was the result of injuries sustained in combat.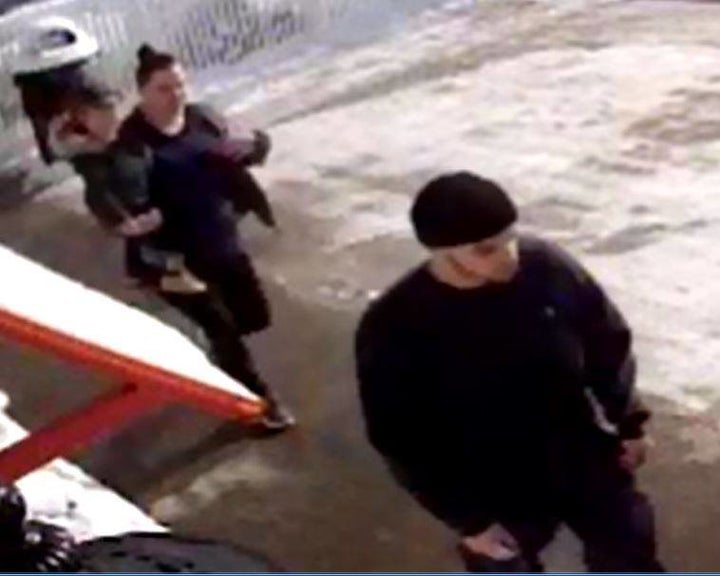 When interviewed by police, the veteran stressed the need to educate the public about how to interact with service animals -- a point that Slater agreed with.
"I think that there's a lot to be said," the sergeant told HuffPost. "It seems to be a kind of unknown for what we can and cannot do."
Kate Hannon, program director for the service group Clear Path For Veterans, which supplied the veteran with his dog, said that while it's legal to touch another person's service animal, it can sometimes be harmful to do so.
"If they're working for somebody, then they need to concentrate on their task," Hannon told HuffPost. "It's just basic safety."
If the dog's handler suddenly needs the animal, the last thing the dog should be is distracted, she said.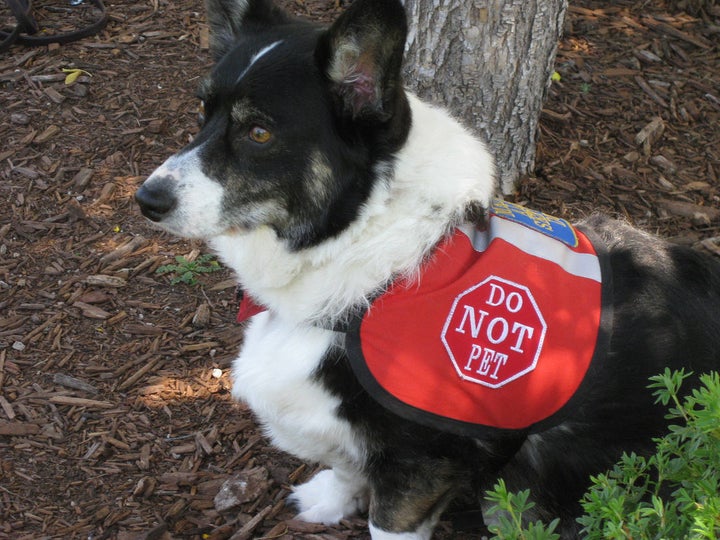 In other instances, Hannon said, someone using a service animal might be in a hurry, or might simply want to get from point A to point B without having to stop so someone can pet their dog.
"It's not that you're trying to be rude," she said. "But you have someplace you need to be."
PHOTO GALLERY
States Where Veterans Earn The Most Money
REAL LIFE. REAL NEWS. REAL VOICES.
Help us tell more of the stories that matter from voices that too often remain unheard.