Buzz about this new business in Texas seems to be snowballing.
Blake Pyron, a 20-year-old with Down syndrome, is set to open his own snow cone Blake's Snow Shack business on May 7.
According to Bake's mom, Mary Ann Pyron, this will make Blake the youngest business owner in their home of Sanger, Texas. Blake will also be the only business owner in their town who has Down syndrome.
"We were told Blake wouldn't be able to do things, and we looked past that," Mary Ann told ABC. "You don't know us. You don't know our child, so don't label him. We haven't, and he turned out great."
Blake, who will be responsible for customer service, will act as one of the owners and president of the company. His parents will act as co-owners, and Tanner Maples, a 15-year-old neighbor, will be Blake's employee.
"Whatever he needs, I'll help him with," Maples told USA Today.
When Blake was in high school he enjoyed his job working at a barbecue restaurant. Ever since the rib joint closed down one month after his senior year ended, Blake has had a huge void in his heart.
"He deeply missed his customers. He wanted a job," Mary Ann told ABC. "In our small town, jobs are limited, especially for people with special needs."
Mary Ann started researching how Blake could start his own business. According to USA Today, she even reached out to the owners of Tim's Place in Albuquerque, New Mexico, which is run by a young man with Down syndrome, for advice and encouragement.
Blake will debut his new business this weekend, slinging sweet cones full of banana, root beer and strawberry-flavored icy goodness, and many people in the community are looking forward to it.
"I think that's awesome," Mercy Manning of Sanger told USA Today.
The opening also coincides with Mother's Day and that's no mistake. In fact, Blake's mama has a message for other moms, telling ABC:
"I want to personally challenge moms to believe in their child. No matter what society tells you."
Related
Before You Go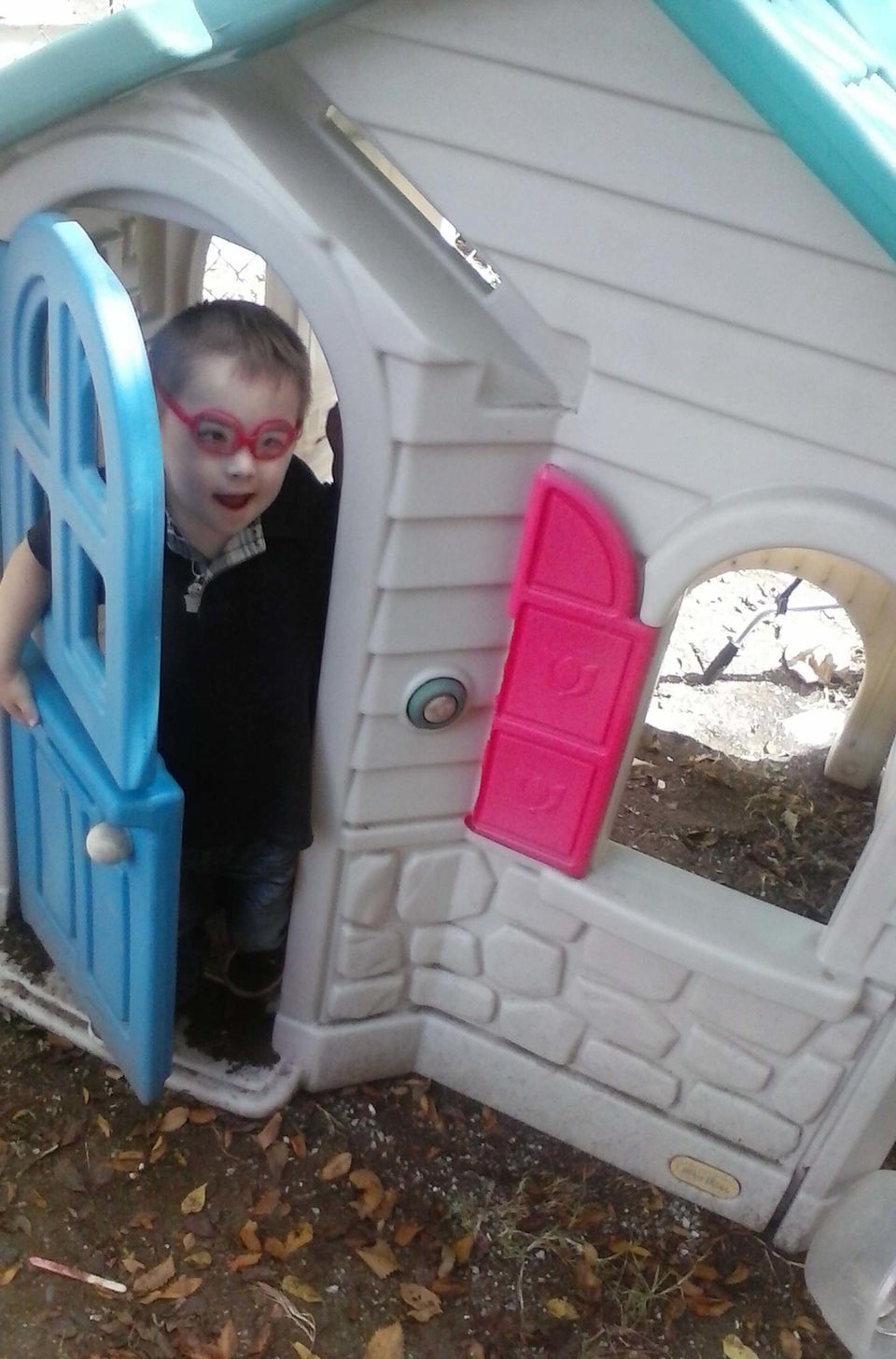 What Parents Of Kids With Down Syndrome Wish You Knew
Popular in the Community