In an emotional interview on Tuesday following a deadly terrorist attack outside an Ariana Grande concert in Manchester, a blood donor made it clear that the English city is for everyone.
The man, whom the BBC identified only as Ian, was at a blood bank that was "filled to the rafters" with people donating blood to the more than 50 injured people in Monday night's suicide bombing.
But if his intention was to divide the city of Manchester, he failed, according to Ian.
"This city is a community," Ian told BBC Newsnight outside of a blood bank. "I don't care who you believe in, where you're from, this city is for everybody and we all need to rally around today to show support because they want to divide us, don't they? They want us to turn on our neighbors and it will never happen. Not here."
In echoes of Ian's sentiment, thousands of Mancunians stood together at a Manchester Town Hall vigil on Tuesday. Among them were many members of the city's Muslim, Christian, Jewish and Sikh communities.
"It was incredibly emotional ... for us especially as Muslim citizens," Muhammad Khursheed, an imam of a Manchester mosque told Reuters news agency. "We will stand together in spite of oppression, terrorism. A strong, powerful message today."
Ian told the BBC that the attack was "devastating." "You see these things in the news and you think, 'One day it's gonna be here,'" said Ian, who moved to Manchester from Scotland 17 years ago. You think that, but when it happens and it's children, and I think we can react in a lot of ways."
He said he was turned away for the day from donating blood because of the outpouring of donors. Mike Stredder, director of blood donation at the U.K.'s National Health Service Blood and Transplant, said Tuesday that the organization already had all the blood it needed for hospital patients.
But Ian said it's important not to let support dwindle.
"I'm going to stay in town and I'm going to just walk about and smile at people, that's all I can do, is just walk about and smile at people," he said. "We've got to look after each other now, don't we?"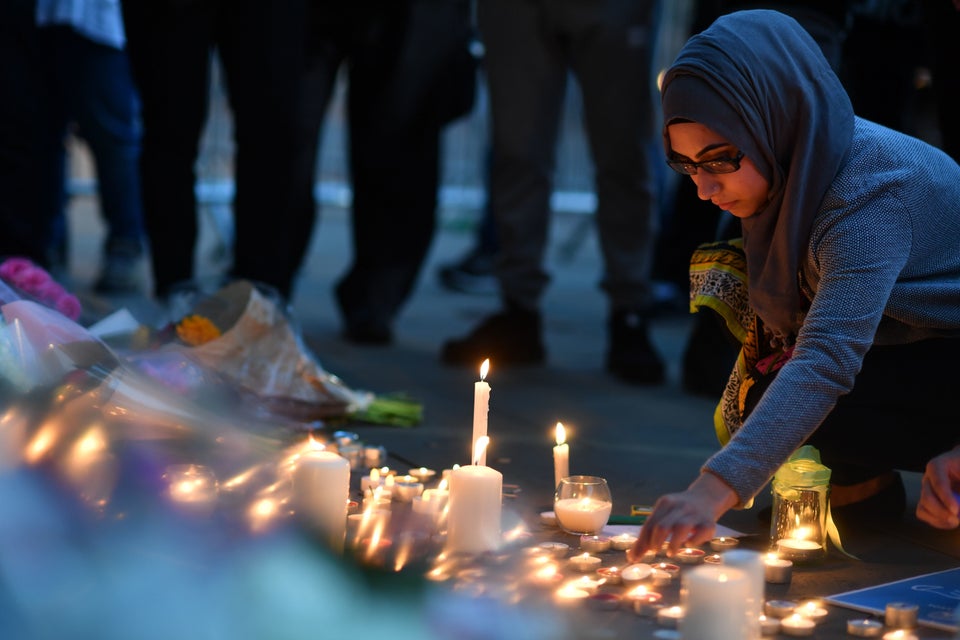 World Reacts To Manchester Bombing
Popular in the Community