Imagine you're attending a Gertrude Stein-style salon. And you've arrived at the gathering only to find yourself facing a set of chairs, beckoning you to sit, as one is wont to do at a salon. But as you grow closer to the inner sanctum, you begin to notice the strangeness of the chairs, draped in fabric that looms bigger and brighter with every step you take. You start to see the pustules, tendrils and spikes that, from a distance, might appear like part of a pattern, but are in fact three-dimensional features that prevent any human being from planting her body.
No, this is not a Dalian nightmare. Your very fictional, intellectual host has adorned her home with the work of Margarita Sampson. Those chairs are art. Please don't sit on the art.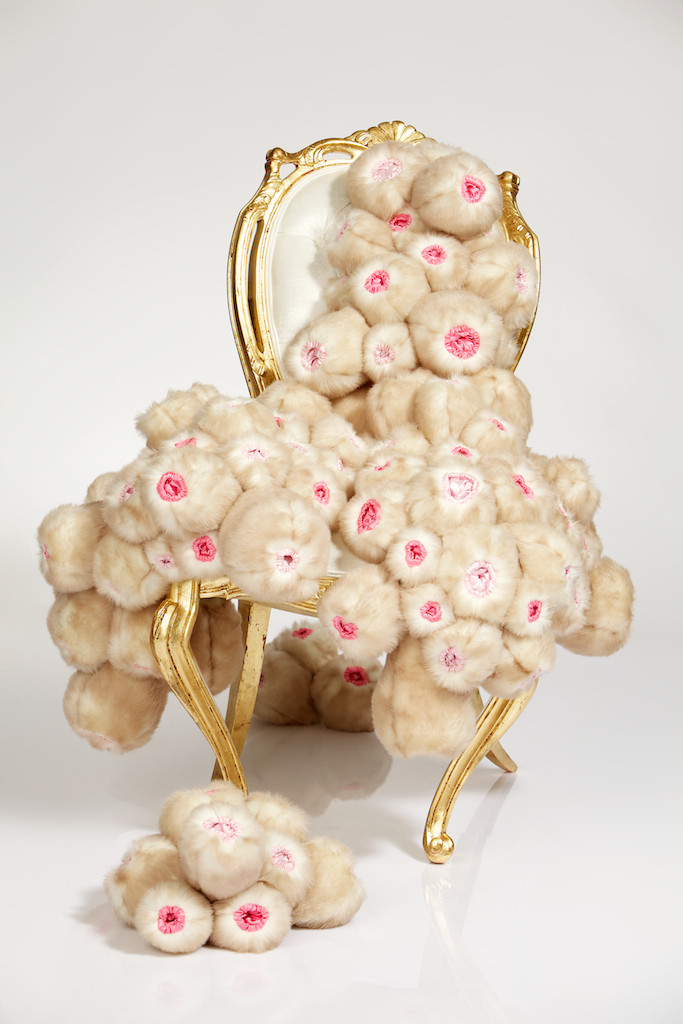 The above work is part of Sampson's series "Infectious Desires," on view now at Stanley Street Gallery in Sydney, Australia. The imaginary salon idea is hers, only in her universe, the textile growths are more violent, warping and mutating and giving birth to colonies that turn love seats into war zones. The outgrowths mimic the exchange of ideas, competing and compromising in ever changing combinations.
"Natural patterns are warped, the man-made crumbles under an invasive eco-system in flux," she writes in a statement. "Built structures are warped, broken, reconfigured, re-imagined... the invented dichotomies are brought into collision – the chaotic, organic, changeable, exterior 'other' comes to bear upon the ordered, the known, the interior, the safe."
Sampson admits the pieces are sensual too. The chairs are chaotic and messy in a way that bleeds into decadence and luxury like punk couture. "Glamour is the strict control of the body or the environment," the artist adds, "sublimated to an ideal -- there's no body fluids or stains in glamour. It's about boundaries, zones of comfort. We feel we are betrayed by our bodies -- a lot of this work is about my own aging, my body, about death and disease, about fear and surrender, tightening and release."
While Yayoi Kusama's 1984 "Pollen" piece, a polka-dotted chair littered with protuberances, caught the attention of passersby at this year's Armory Show, Sampson takes the tension between the natural world and humanity to new heights. Installations mime dying ecosystems and works of interior design give way to artsy infection. As she noted in a press release for Stanley Street Gallery, "there is no safe place."
Margarita Sampson's "Infectious Desires" was previously on view at Stanley Street Gallery.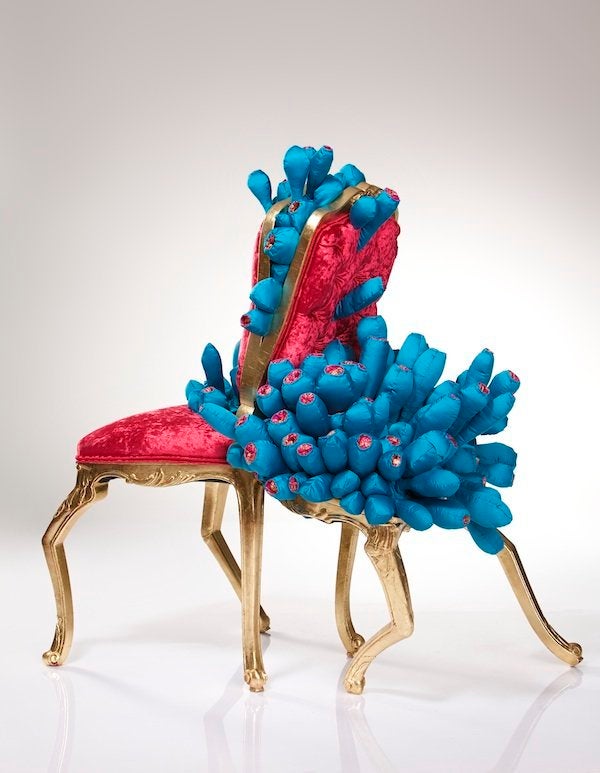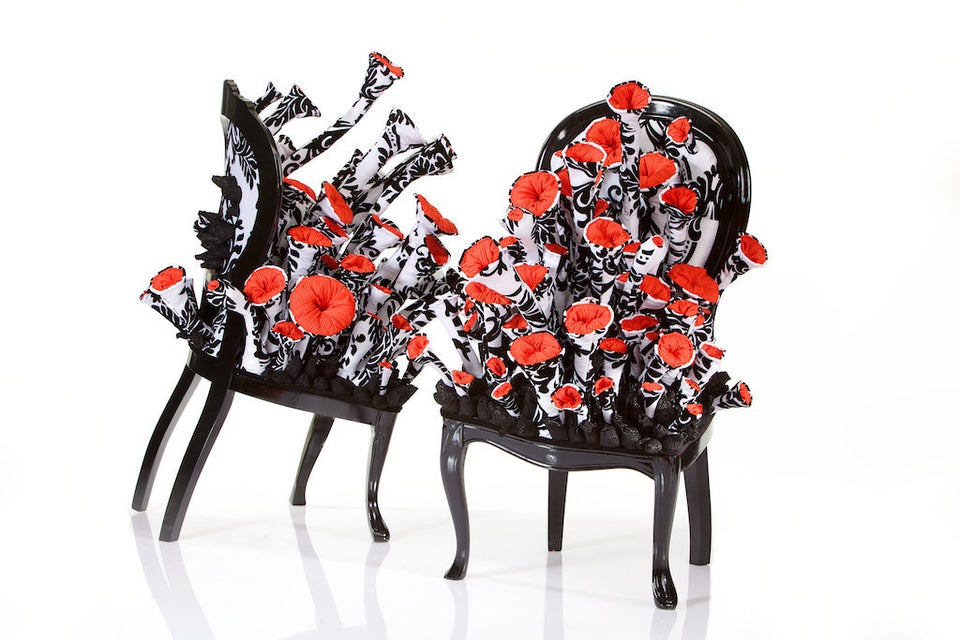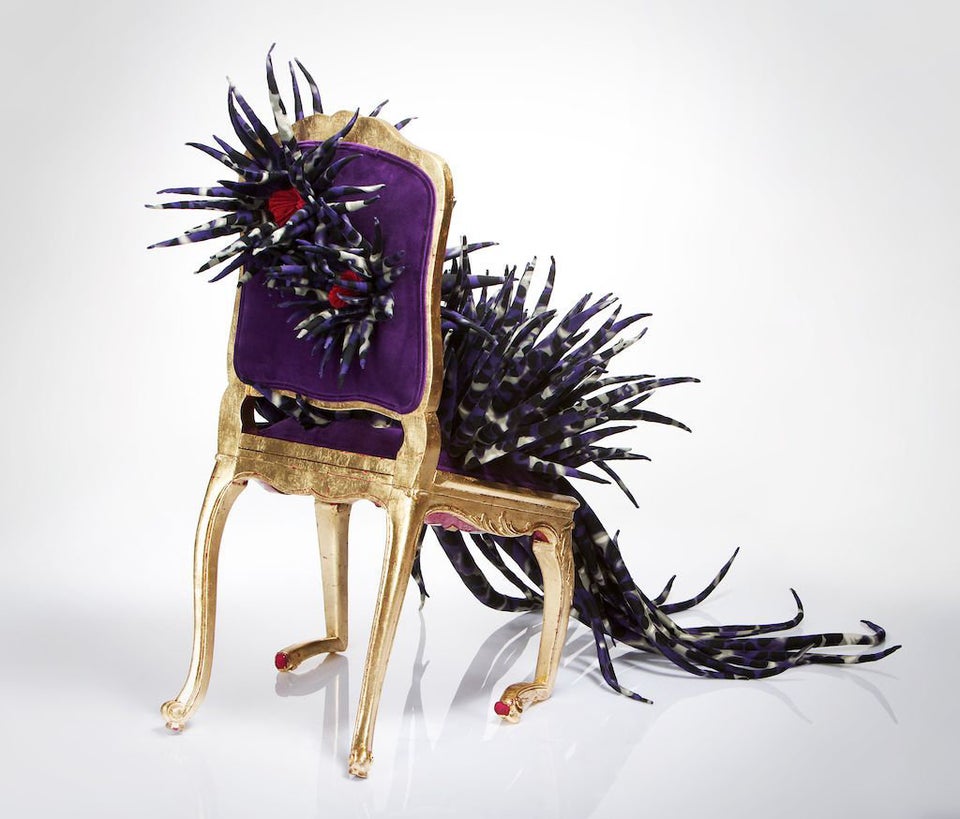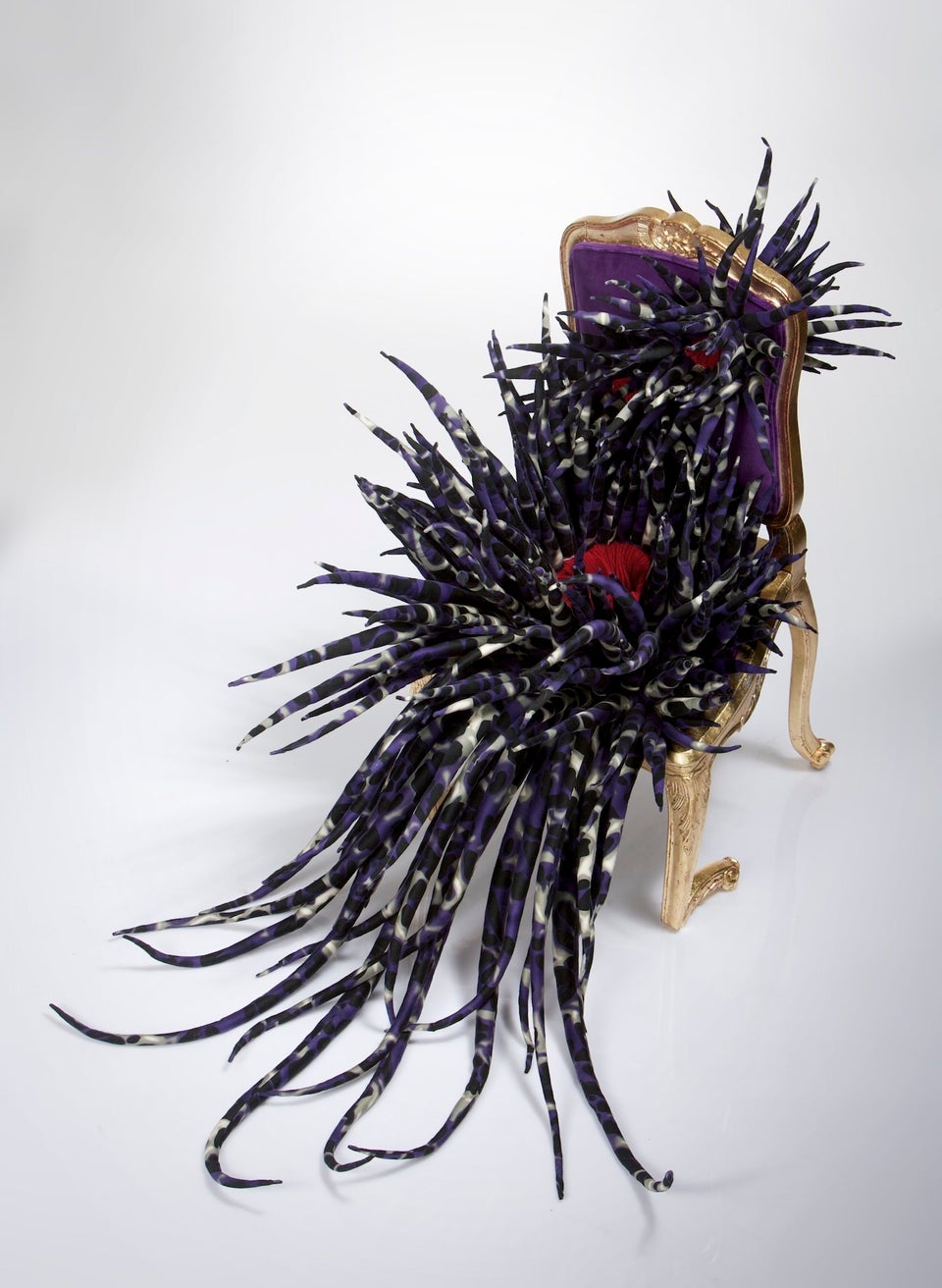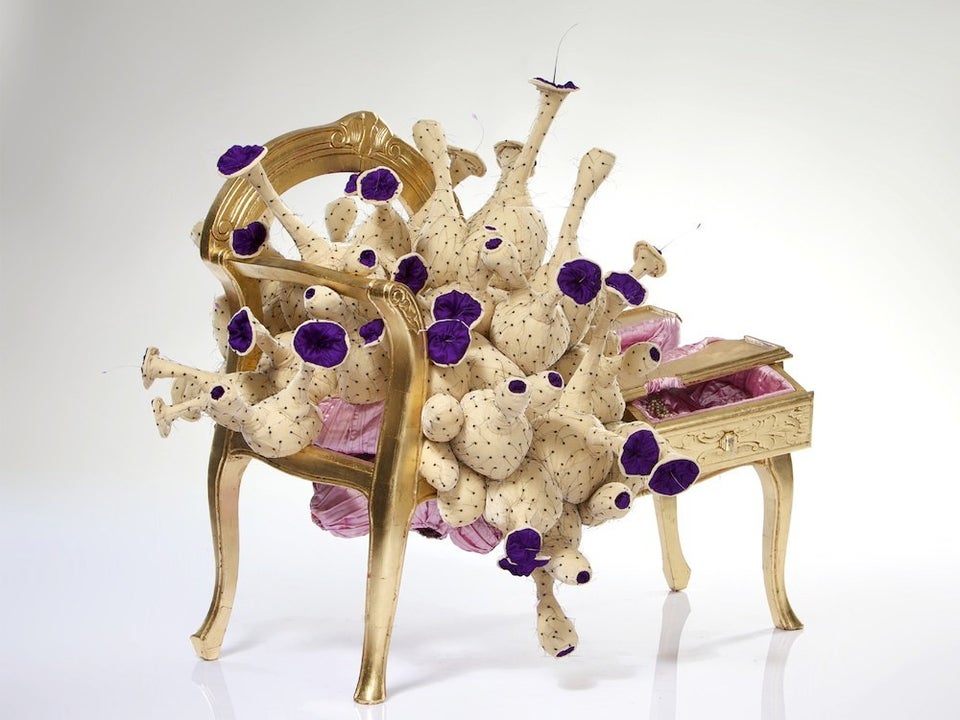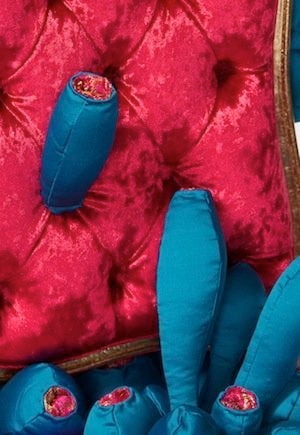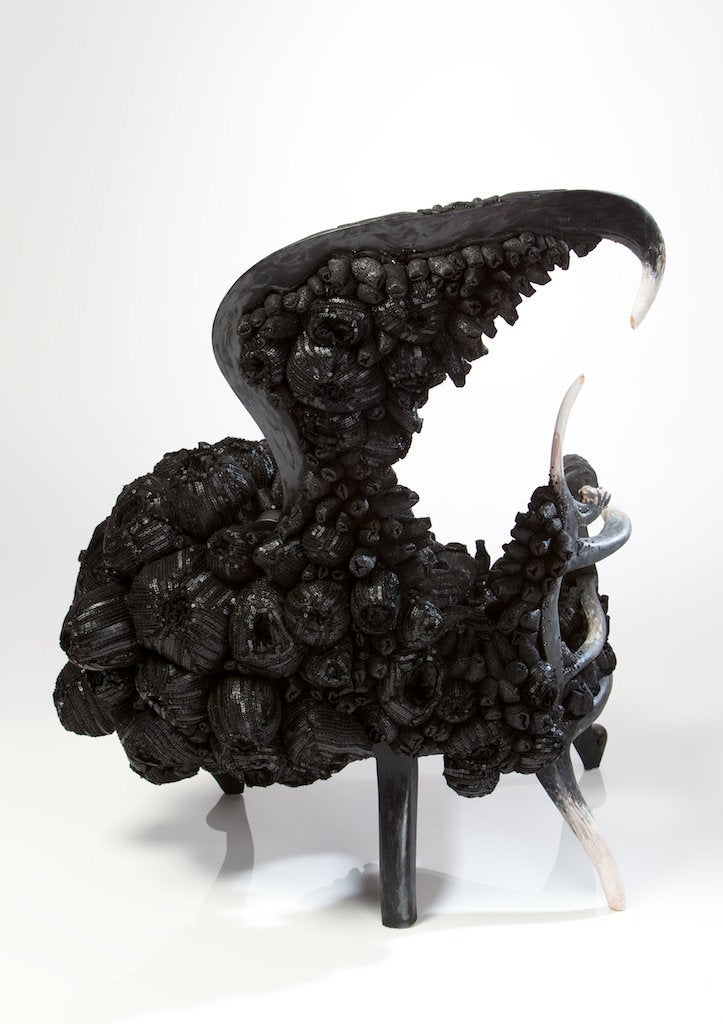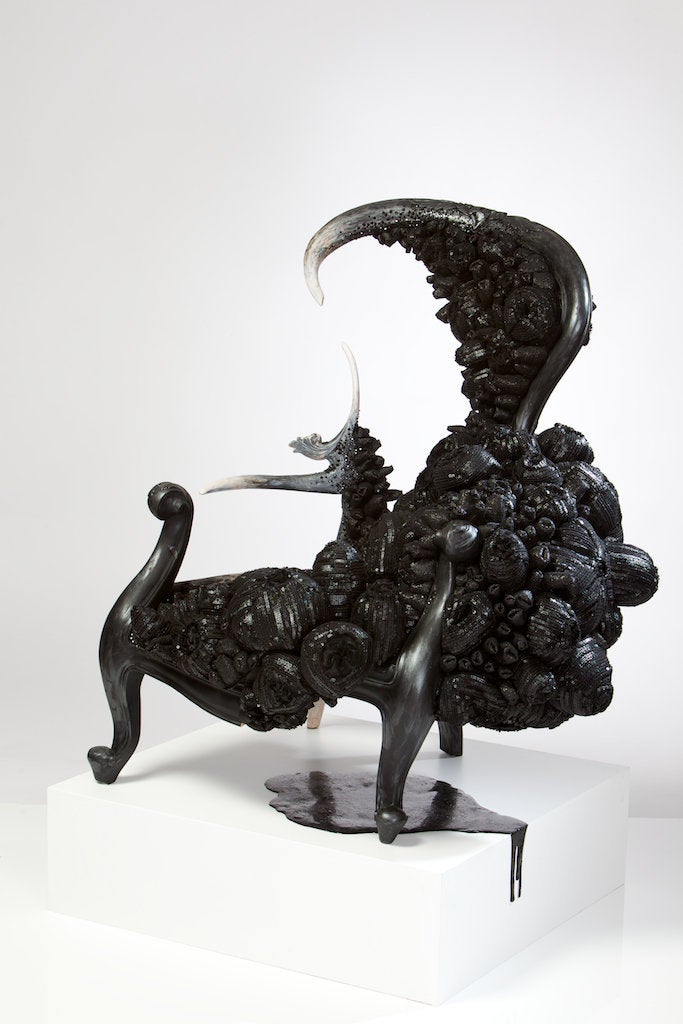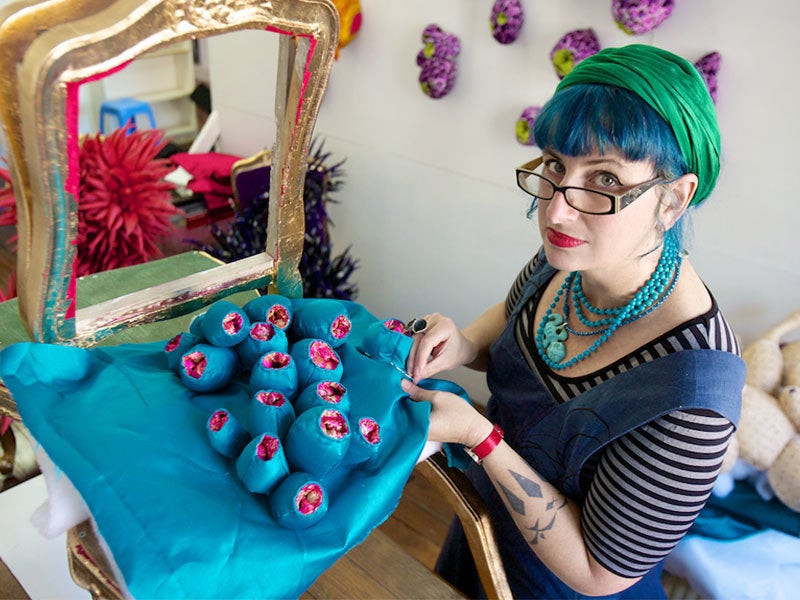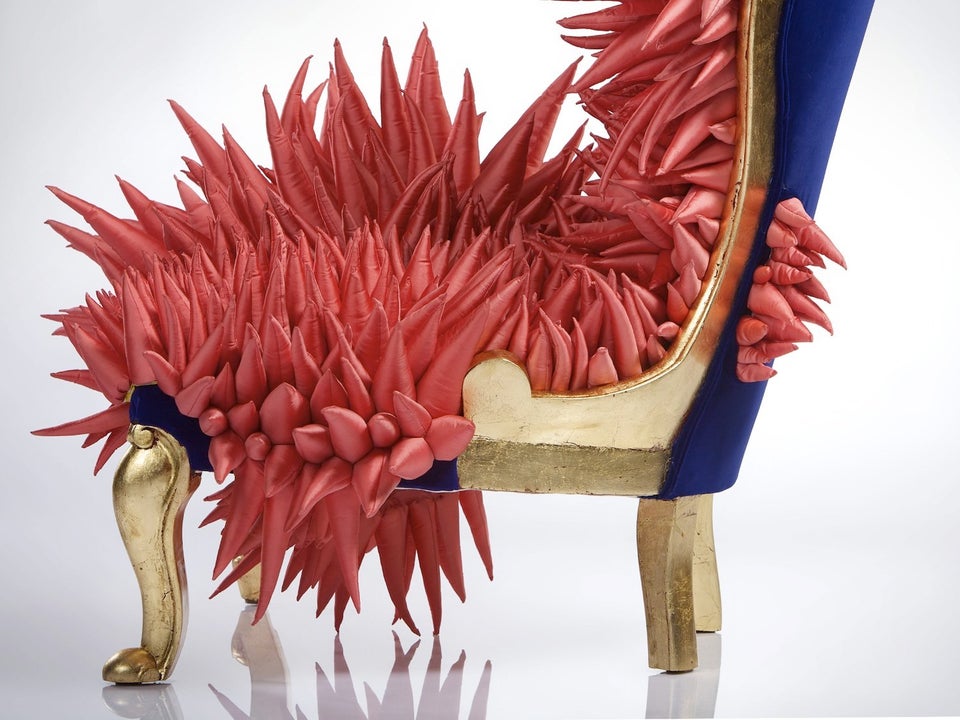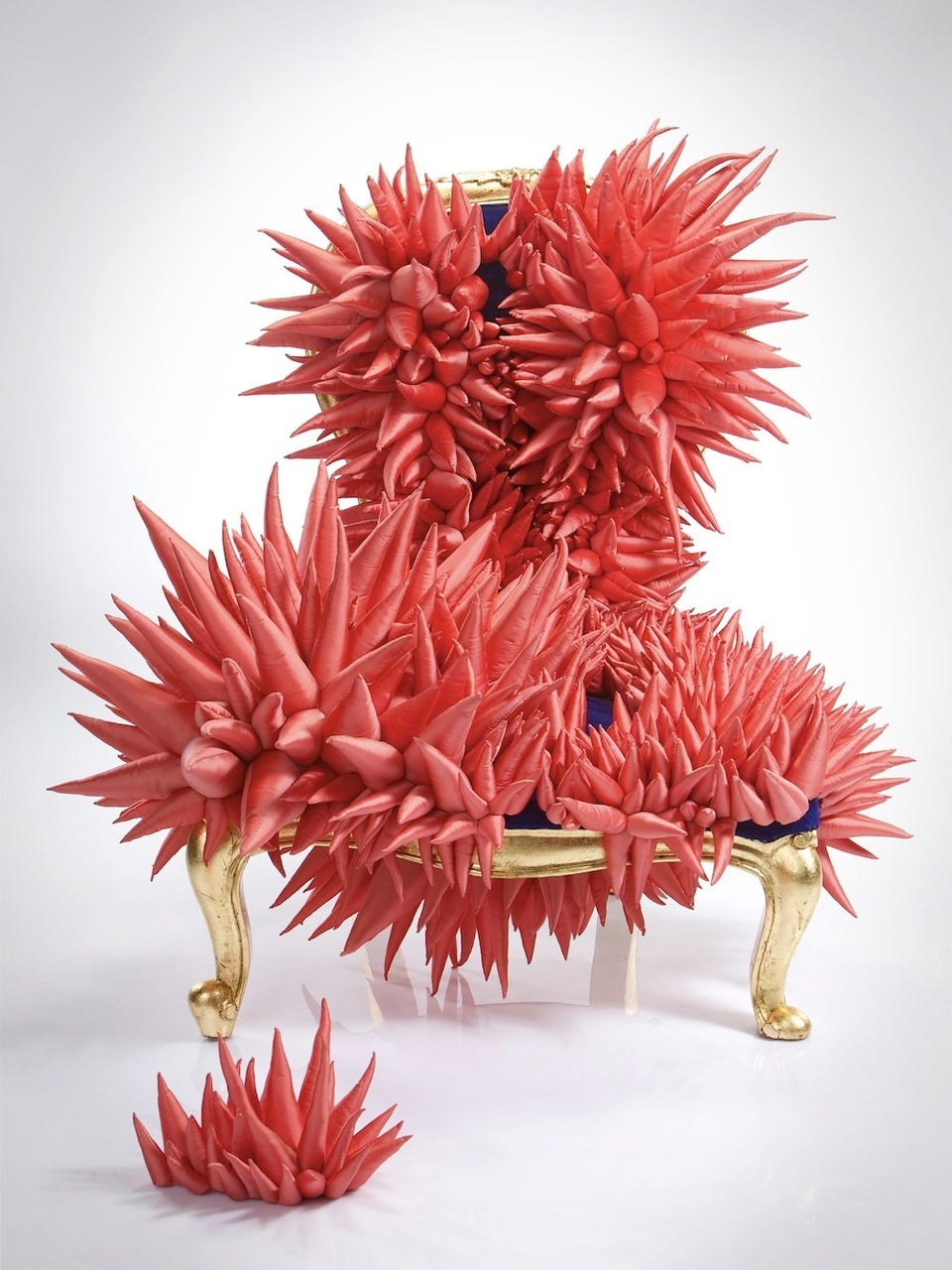 Related
Popular in the Community