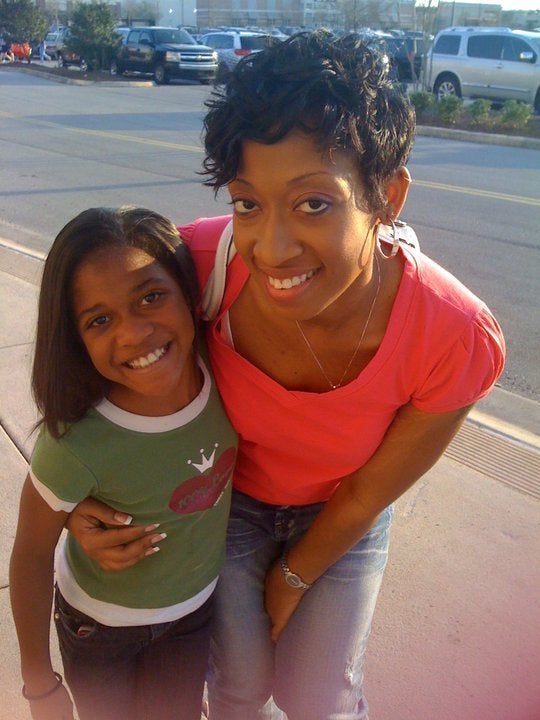 Marissa Alexander , the Florida mother of three facing 20 years in prison for firing what her family said was a warning shot at her abusive husband, is anything but a victim, said the state prosecutor who oversaw the case.
"She was angry" when she fired the shot, State Attorney Angela B. Corey told HuffPost. "She was not in fear."
Alexander, 31, scheduled to be sentenced on Friday, was convicted by the same state attorney's office prosecuting the killing of Trayvon Martin, the unarmed teenager shot to death in February by a neighborhood watch volunteer. Both cases have stirred controversy surrounding Florida's Stand Your Ground gun law, which allows citizens wide discretion in using deadly force to defend themselves. Alexander invoked the law in her unsuccessful defense to aggravated assault charges filed against her in August 2010. Neighborhood watchman George Zimmerman is using it against the second-degree murder charge he faces in Martin's death.
Alexander's family and a growing legion of her supporters have decried her prosecution by Corey's office, saying that Alexander is an example of someone standing her ground. Her husband, Rico Gray, 36, admitted in court documents to beating, choking and punching women, including Alexander. "I got five baby-mamas and I put my hands on every last one of them except for one," Gray said in a deposition.
The couple's battle in 2010 left Alexander cornered in the couple's Jacksonville home. She ran into the garage to escape and was trapped behind a jammed door, she said in court documents. She said she grabbed the gun she kept in the garage, returned to the house and, when Gray threatened to kill her, fired a single shot to ward him off.
Gray fled the home with his two sons and called the police. Alexander was arrested and eventually convicted of three counts of aggravated assault. A judge last week rejected her appeal for a new trial. She faces sentencing under a Florida law that imposes a mandatory minimum 20-year prison term for certain gun crimes.

Corey said her office considered all the details of the case before moving forward with Alexander's prosecution. She said the facts don't support Alexander's self-defense claim. Just before Alexander went into the garage and retrieved her pistol, she told Gray, "I got something for your ass," Corey said.
While Alexander's family and her attorney have claimed Alexander fired a warning shot into the ceiling, Corey said a bullet hole in the wall shows the gun was aimed much lower. The shot Alexander fired appears to have struck to the right of an archway between the kitchen and living room, where Gray and his two young sons were.
"She didn't fire into the ceiling," Corey said. "They are blatantly lying. She fired the shot toward the living room, where they were, at an adult that she was angry with. She might have been angry at him, but what if that bullet had struck one of those kids?
"Who would be crying for Marissa Alexander then?" Corey asked. "Who fights for those two children? She fired at two children. These two young boys had no choice. … Marissa Alexander made her decision."
In 911 call recordings the night of the shooting, Gray can be heard telling a dispatcher, "She said she's sick of this shit" and "She came back with gun in hand and shot."
"Please hurry up," Gray said on the 911 call. "She was shooting at me and my sons. ... Me and my two kids just ran out of the house."
A judge later rejected Alexander's Stand Your Ground defense, saying that she could have escaped "through the front or back door," according to court records. Corey's office offered a plea bargain that would have sent Alexander to prison for three years, but she rejected it, hoping to convince a jury she was defending herself.
"She got two shots at her self-defense theory," Corey said. "Neither a judge nor a jury bought it"
Corey's comments come as Alexander's case continues to gain national media attention and as her family intensifies calls for a reconsideration of the conviction. Alexander's family has threaded a narrative of an abused, frightened woman who, having given birth nine days earlier, did what she thought necessary to survive a frightful night with her abusive husband. The gunshot, they say, was not intended to hurt anyone.
"The only thing she is guilty of is staying in an abusive relationship," Alexander's sister, Helena Jenkins, 26, told HuffPost. The family has created a web page to solicit defense funds, launched a petition drive and is spreading Alexander's story through social networking sites and the media.
Corey blasted Alexander's family and attorneys for spreading "misinformation"
"If there was a way to prosecute [Alexander's family] for what they are doing I would," Corey said. "For them to put out this kind of misinformation."
Jenkins said "it's a case of their version again her version."
Early in the prosecution, Gray said that Alexander likely was scared when she fired the gun and that if his sons weren't there, he would have "laid hands" on her. Gray later changed his story and said during a hearing to decide whether Alexander could use the Stand Your Ground law as a defense that he "begged and pleaded for my life when she had the gun."
A few months after Alexander was released on bail on orders to have no contact with Gray, she got into an altercation with him at his home that gave him a black eye, Corey said. Alexander was charged with battery.
"Instead of her trying to work toward a resolution, about four months into this thing, claiming to be so afraid of this man, she went barging to his house and attacked him," Corey said. "So it didn't show much of her being remorseful of what happened and being a peaceful person."
Jenkins said her sister visited Gray to get his signature on medical insurance paperwork for their daughter, born prematurely nine days before the shooting.
Lincoln Alexander, Marissa's ex-husband who has become her family's spokesman, said Gray attacked Alexander during the visit. Though Marissa Alexander had gone with two friends, Gray attacked her in a garage when the friends were out of sight, said Lincoln Alexander, adding that Marissa Alexander was treated for injuries at a hospital after her arrest.
"Angela Corey just refuses to believe that Marissa could have been a victim," Lincoln Alexander said.
"We never openly ridiculed Angela Corey," Jenkins said. "I understand that she has a job to do and I would hope and pray that she understands that as family we have a job to do also when it comes to protecting our family and making sure they're not done wrong by the justice system."
Before You Go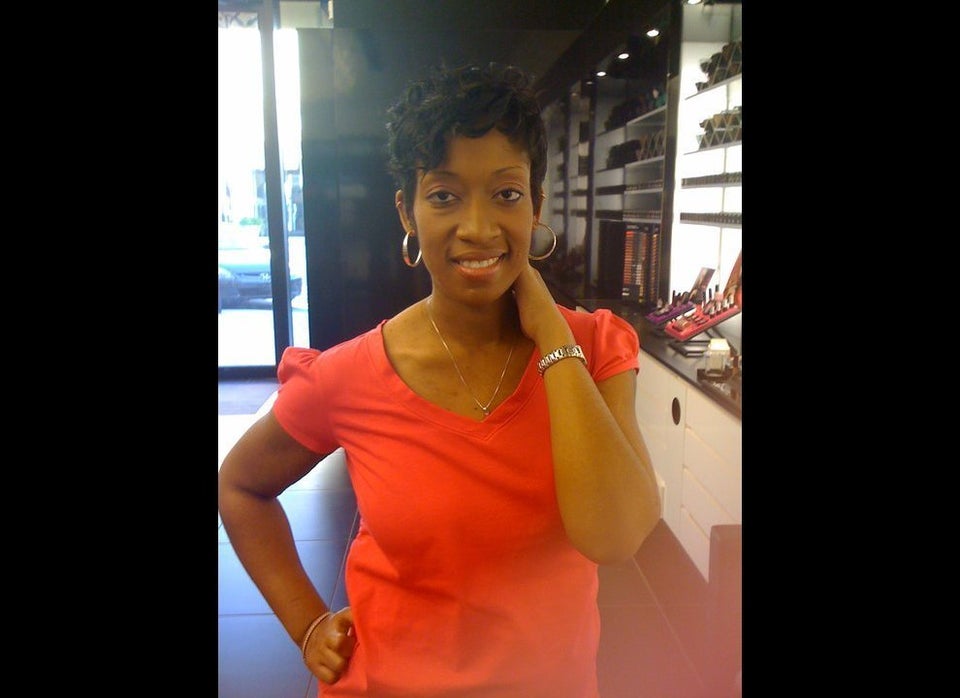 Marissa Alexander
Popular in the Community