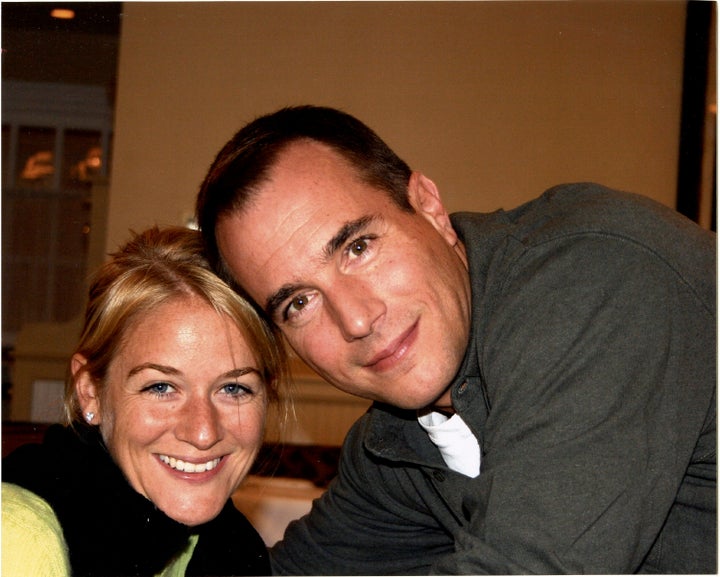 Last year, nearly two months before my husband Mark Madoff committed suicide, he and I were out to dinner celebrating our sixth wedding anniversary. I remember the conversation that night, mostly about our future. We weighed the pros and cons of moving out of New York City to raise our two children in the suburbs. We talked about possibly having a third child. With a smile on his face and enthusiasm in his voice, Mark told me about the new business that he and a close friend were working on and were almost at the point of launching. What I remember about that dinner is that we were like any other normal couple, in love, celebrating their wedding anniversary. That night we were not the son and daughter-in-law of Bernard Madoff, the man who turned our life upside down, causing an avalanche of false and deeply hurtful accusations against Mark and many others. By 8pm we were done with dinner and we laughed at ourselves as we left the restaurant just as the cool crowd was arriving for their big Saturday night out.
Earlier that day, Mark had given me an anniversary card. He always wrote the sweetest and most thoughtful notes. This one read:
"Dear Stephanie,
Another year. Another great year. I am so happy waking up next to you. I am so happy that your smile is the last thing that I see before closing my eyes at night.
So much to look forward to.
I love you.
Mark"
But some darker impulse captured my husband's mind and heart in the early, empty moments preceding 4 A.M. on December 11, 2010, something that kept Mark from wanting to live. His inner turmoil is something I still struggle with every day. I re-read his last email to me: "I love you" and his last email to his lawyer: "Please take care of my family" and still can make no sense of what he did. None.
I am left alone to reconcile his words "so much to look forward to" with the idea that Mark was capable of leaving his family with just a few words to his attorney. It's terribly hard to forgive someone who abandons you, to move on and not look back again and again on what might have been. Our two children, Audrey and Nicholas, have helped me with this. Audrey just turned five and "Rapunzel" came to her birthday party. Mark would have loved seeing her huge smile and excitement over Rapunzel sitting next to her, eating pizza and birthday cake. Our daughter was very happy that day, but after all her friends left she said, "Daddy should have been here so he could see Rapunzel." And she could not be more right. Mark should be here. He should be here to see how big Nicholas has gotten, to hear how much he talks now. Their heads are the same shape, and Nick is always pushing his sleeves up the way Mark did. It makes me laugh, and then I immediately think: Mark should be here. Although our two children are both happy, love school and have found their own ways to enjoy life, a day does not go by without either one telling me sadly that they miss Daddy. I get the sense that they are sad for not just themselves but for Mark. They are sad that Mark is missing out on so many good things and special moments in their lives.
On December 11, 2010 in a final email to his therapist and life coach, Mark wrote: "Please make sure my story is told." Writing "The End of Normal" was a defense of my husband, and surprisingly a catharsis for me. I've received letters from people from all over the country thanking me for sharing our story. Many of these people also share their stories of loss through suicide, divorce or disease. Hearing from so many others has helped me more than I can say; I've come to understand that I may never know what made Mark take his life, but my life will go on. My grief, however, may not resolve itself. There will always be days when I feel like I'm back at square one, and I know now this is the way it is for many who have suffered as I have.
I still talk through these feelings in private therapy, but the support from friends and strangers alike, the shared experience, the knowledge that I'm not alone in this is invaluable. The instructor of my exercise class, whose cheerful and motivating shouts of encouragement have been good for both body and soul, said it best recently: Without forgiveness you cannot move at all. While I do not know and never will understand what caused Mark Madoff to leave his wife and children to face the future alone, I have come to forgive him for what he has done. And now that I can truthfully embrace that forgiveness, I've started to feel that, yes, there is so much to look forward to.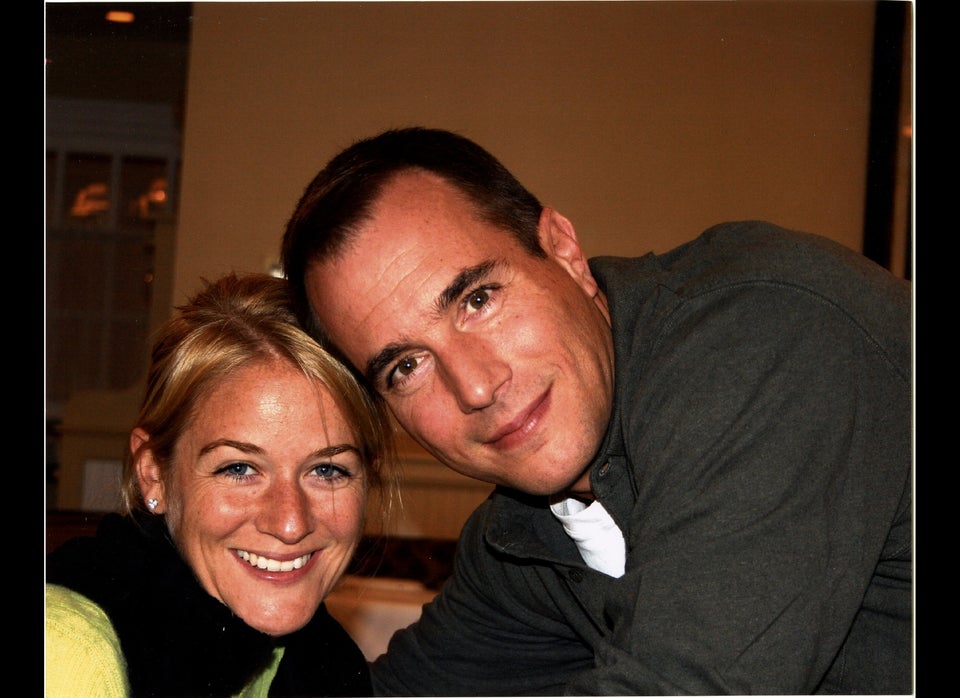 Mark Madoff And Stephanie Madoff Mack