Warning! Spoilers for "Black Panther," "Infinity War" and whatever else below.
Just a couple of months ago (yeah, it was that recently), "Black Panther" was obliterating the box office. News of a sequel hit the internet, to a chorus of "Wakanda Forever."
In perhaps the most unexpected of many expectation-destroying moments in the new film, the king himself, T'Challa (Chadwick Boseman), crumbles to ashes as a result of Thanos (Josh Brolin) and his widely analyzed finger snap. We were all like, "Wakanda movie is this?"
Nate Moore, a development and production executive at Marvel Studios, as well as a producer on "Black Panther," recently told HuffPost that he learned a while ago that "Infinity War" directors Anthony and Joe Russo planned to kill off T'Challa. In fact, he knew T'Challa would turn to dust way back when "Black Panther" director Ryan Coogler was still working on his 2015 film "Creed."
Even then, the decision was perplexing. Moore said he initially asked the Russo brothers to hold off on murdering the Black Panther.
"I knew pretty well what they were talking about and personally urged them to reconsider," Moore said over the phone earlier this month. "But the storytelling made sense, so I love that we got to see a little bit more of Wakanda in that film, and I hope to see how they're going to resolve that."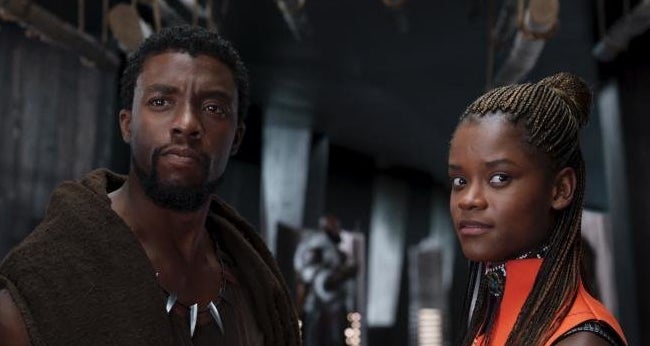 Moore added that it was difficult to argue with the Russos' reasoning, though he didn't elaborate on the specifics of their stance.
"Touching on all the different ideas you can have, you talk about the pros and cons of each, and they had some really compelling arguments as to why what happened happened," Moore said. "I think ultimately it made for a really interesting, almost more complicated ending to that film because of how well 'Black Panther' was embraced by audiences. Again, personally painful, but I understand the reasoning."
The Russo brothers have said the decision to kill ― or not kill ― particular "Infinity War" characters was story-driven, but that wasn't enough of an explanation for me. I recently got the chance to ask them: Why T'Challa? Did they ever consider changing their position after seeing how successful "Black Panther" had become?
Well, let's just say they were resolute.
"We were very cued into the storyline of Panther from his origins in 'Captain America: Civil War,'" Anthony Russo said. "The role that Panther and Wakanda played in this movie was sort of a bedrock of the movie, a bedrock of the [Marvel cinematic universe]. I think 'Black Panther' could've done half the business that it did and it still would've been a valid creative choice."
"One thing we talked a lot about was the notion of legacy and what it means to be African-American and be so disconnected to the place you are from."
Of course, there's a strong likelihood the superhero isn't gone for good, given the "Black Panther" sequel that's in the works. Will a Quantum Realm reality bring T'Challa back? Or will Shuri (Letitia Wright), T'Challa's sister, become the next Black Panther, as some fans are already speculating?
During the rest of our interview, Moore talked about the various possibilities ― and answered some of my most pressing questions: Was Beyoncé secretly on the "Black Panther" soundtrack? Could Kendrick Lamar be in the "Black Panther" sequel? What should we make of Chadwick Boseman's supposed "Wakanda Forever" fatigue?
Where did that "Wakanda Forever" sign come from?
It was something that Chadwick and Ryan came up with in rehearsal, and there weren't a ton of variations. It sort of just seems to make intuitive sense. I have to say, initially, I think the first time they did it was in tribal council, and part of me was like, "Is that going to look cool?" [Laughs] "Is that going to be cool or are people going to reject it?" But the more that it was used, the more it sort of almost felt like it had always been.
It's one of those decisions you always forget when it happened, and it just felt so natural and so a part of the fabric of the movie. Chadwick ― I think, because he developed it with Ryan ― owns it. Everything Chadwick does just feels real, so by the end of [the film shoot], extras were doing it, crew members were doing it to each other. Everyone was doing and that's when you know, OK, this is something that's going to resonate.
The cast gets asked to do it a lot. Have you seen the memes of Chadwick doing Wakanda Forever and not looking as enthusiastic?
Yeah, I'm not surprised, because you have to do it quite a bit. But also my friends will send me, like, soccer players doing it now. It's made its way into pop culture, which I think is amazing.
What part of "Black Panther" changed the most from the script to what we saw?
The adventure outside of Wakanda used to be much longer. After they went to Korea, they went a couple of other places. T'Challa, Nakia and Okoye [went] and sort of explored the theme of what it means to be African and African-American in the world a bit more. We just had to pare back honestly because of the amount of time we knew the film would take even with just what you saw on screen.
There were definitely some great story ideas that we had to leave on the table and hopefully we get to revisit someday, just to keep the story as focused as possible on T'Challa and Killmonger. I think there are even sequences we boarded that were super cool that we didn't have time for, and that's a good sign on my end when you have too much story.
Kendrick Lamar said he wanted to be a villain in the sequel. I mean, what do you think?
[Laughs] That would be amazing. I love Kendrick Lamar, and his music is such a big part of the film. Yeah, I think if it's right, it's right. We can do a lot worse than Kendrick Lamar in one of our films.
There was a rumor Beyoncé was secretly on one of Kendrick Lamar's tracks. Can we finally put that to rest?
You can finally put that to rest. That is not true.
Why do you go to that wide shot at the end when Killmonger dies?
One thing we talked a lot about was the notion of legacy and what it means to be African-American and be so disconnected to the place you are from. That wide shot and that scene with T'Challa and Killmonger at the end was really about Killmonger appreciating this place that he almost felt like he was never going to go to and seeing the sunset that his father promised him years before and passing on almost peacefully, as violent as that final act was. Sort of being reunited with his ancestry in that final moment and pulling back that wide to get the peace of that, the restfulness of that, even though it is him saying goodbye.
We thought that was really interesting. Wakanda is a beautiful place and for him to be at rest there was sort of fitting, even though he is the villain. Even though his message was wrong, it is time for him to be at rest.
I was kind of pulling for Killmonger to make it through.
A lot of people were, which I think is the sign of a great villain ― someone you can identify with, who has a real point of view that is not "I want to take over the world" or "I want all the money in the world," but is about something thematic.
Again, that is something that Ryan Coogler pitched. That is something he should get full credit for, and I think is partially why the film resonates so much. You can see both sides. For the first time, what I thought was interesting is the notion that Killmonger actually changes T'Challa. The notion that the hero learns from the villain and changes because of the interaction with him is really powerful, and I don't think something that we have done.
With T'Challa gone, everyone's already speculating about Shuri taking over as Black Panther. What do you think?
That's what I think is so great about comics and the Marvel cinematic universe. As you know, the notion of Black Panther is a mantle almost as much as the character, so there's a lot of ways to explore great ideas for a "Panther" sequel that won't invalidate what happened in "Infinity War," and that gets us excited, just the breadth of stories you can tell, which is great.
This interview was lightly edited for length and clarity.
"Black Panther" is out now on DVD and digital.
Support HuffPost
The Stakes Have Never Been Higher
Before You Go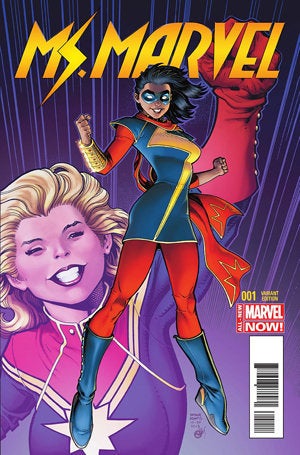 Unconventional Superheroes Who Have Broken Comic Book Stereotypes
Popular in the Community