Conservative Kentucky Senate candidate Matt Bevin (R), who is challenging Senate Minority Leader Mitch McConnell (R-Ky.) in his 2014 reelection bid, said Saturday that he supports restoring voting and gun ownership rights for convicted felons who have completed their sentences.
During a gun rights rally in Shepherdsville, Ky., Bevin was asked whether he supports restoring these rights for former convicts.
"I believe in forgiveness, I believe in second chances, and I believe we should find a way to restore the Second Amendment rights to people who are qualified and have shown themselves qualified to have those rights restored to them," Bevin said in an exchange posted to YouTube by Modern Rome.
He continued, "I feel the same way [about voting rights]... I don't think it's fair or appropriate that we would take from somebody something that could be restored to them, that the nation would be better to have them in possession of all their rights."
Watch Bevin's full answer above.
Bevin's campaign did not immediately return a request for comment.
Bevin's comments echo those made by Sen. Rand Paul (R-Ky.) earlier this month.
"I am in favor of letting people get their rights back, the right to vote ... Second Amendment rights, all your rights to come back," Paul said at a Louisville community center. "I know of one man who 30-some-odd years ago had pot plants in his closet in college, got a felony conviction in college, still can't vote, and it's plagued him his whole life trying to get work."
Kentucky is one of 12 states with laws that may permanently strip felons of their voting rights. Most states allow felons to vote following after leaving prison; some states restore that right following a period of probation and/or parole. And while many states, in part due to National Rifle Association efforts, have loosened their restrictions on felons possessing firearms, it remains a felony in Kentucky for a felon to possess a firearm unless the individual has his or her rights restored by the federal Bureau of Alcohol Tobacco, Firearms and Explosives, according to the Courier-Journal.
Before You Go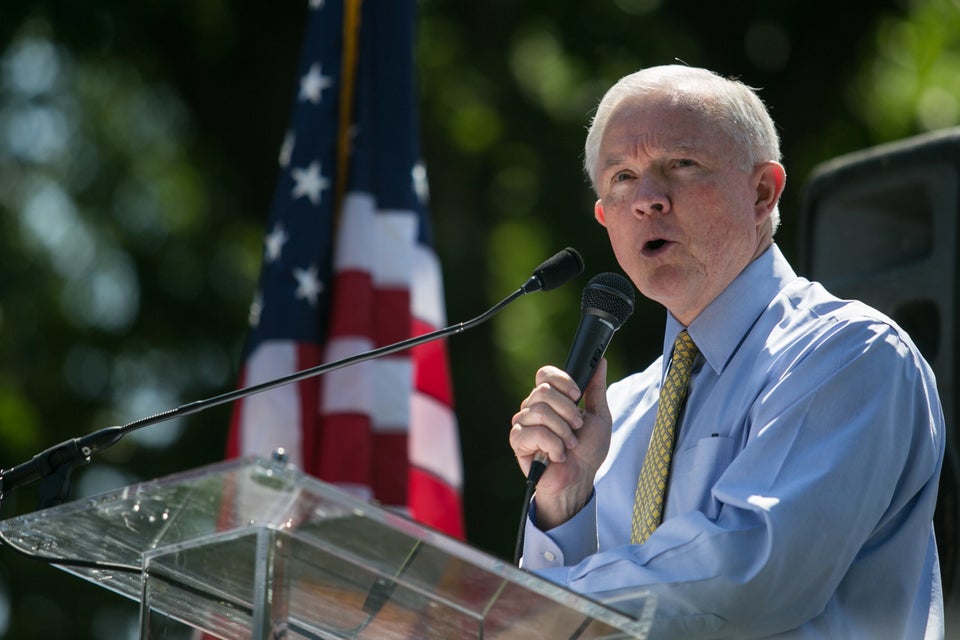 Senate Seats Up For Grabs In 2014
Popular in the Community