Nearly a week after he gave it, Paul Ryan's speech to the Republican National Convention is still being carved up in the media — even in the supposedly softer confines of morning television.
It's not exactly the focus a campaign would prefer. Vice presidential candidates are usually supposed to go out and attack the opposing party, but Ryan's speech has left the eye of the press trained squarely on his inconsistencies and inaccuracies.
When Ryan appeared on Tuesday's "Today," he was probably hoping for a friendlier welcome than the one Matt Lauer gave him. Lauer was unusually relentless with Ryan, asking him just one light-hearted question over the course of the five-minute interview.
"There are some people who are claiming that you played a little fast and loose with the truth on certain key elements," he said by way of an opening. "I'm not just talking about Democratic analysts. I'm talking about some independent fact-checkers. Would you concede that while many of the things you said were effective, some were not completely accurate?"
Ryan was, not surprisingly, unwilling to concede this, and went on to defend the now-infamous story he told about a GM plant that closed in his hometown of Janesville, saying that he never meant to accuse President Obama of being responsible for its closure. (This isn't entirely true.)
"Read the speech," he said to Lauer.
"I not only read the speech, but I listened to it as well," Lauer shot back. "In my opinion, it seemed like you were unmistakably trying to link the president's promise with the closing of that plant, which you know obviously closed before he became president."
He then turned to another Ryan passage which fact-checkers had pounced on: his denunciation of Obama for abandoning the recommendations of the Simpson-Bowles debt commission.
"You were one of seven members of that panel and you voted against sending those recommendations to the Senate, basically killing any further action on them. Didn't you owe it to the people in that room to say that as well?"
Lauer moved on to the war in Afghanistan, which neither Ryan nor Mitt Romney mentioned in their convention speeches.
"This is a war that's consumed much of our time and attention and money and the sacrifices of so many men and women," he said. "...How can you not mention that war?"
Before You Go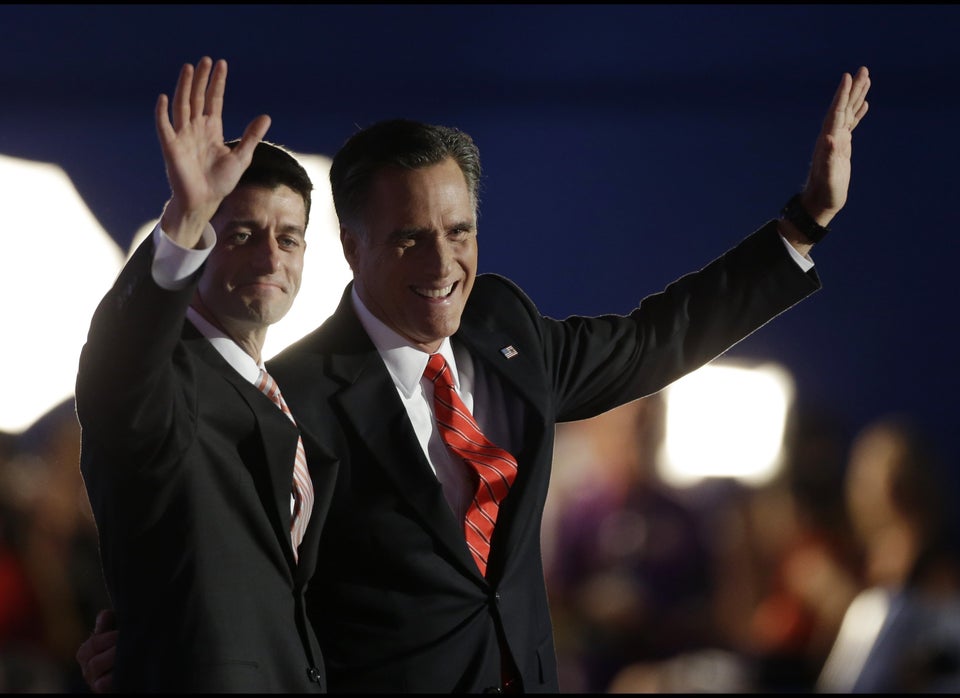 Republican National Convention 2012
Popular in the Community