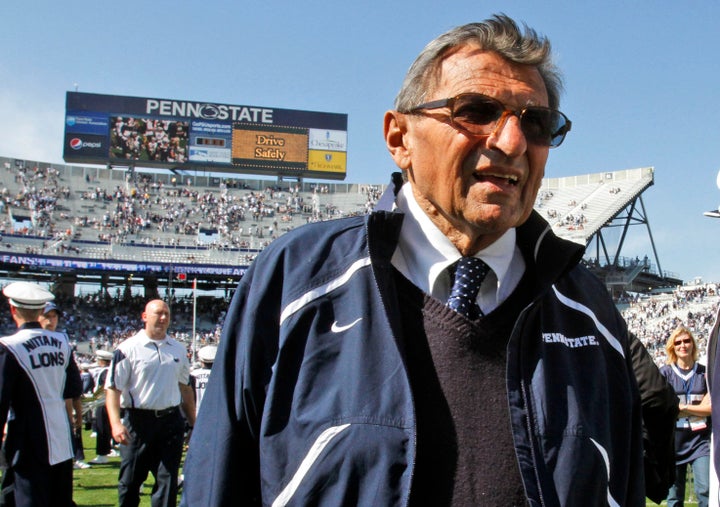 Matt Paknis, a former graduate assistant offensive line coach who worked under Paterno during the late 1980's, provided his best answer to that question when he spoke to Mike Francesca on WFAN in New York. Asked whether it would be possible for there to be any allegations, investigations or report surrounding Sandusky without Paterno knowing about it, the 49-year-old Paknis stated that would be impossible.
"Impossible, impossible. Joe knows everything, Joe knows everything -- everything that goes on at that campus, everything that goes on clearly in the football program," Paknis said. "It's like the [Bernie] Madoff thing. Not only did he cover it up, but there's no way that this wasn't apparent."
Later, Francesa asked Paknis if he believed that it was possible that Paterno tried to cover it up.
"Absolutely," he said. "I mean, fights, behavior problems anything like that never reached the local paper. It was a controlled environment. There's no question. You've been out there, right?"
Click HERE to listen to the full segment.
On his blog, Building Teams & Leaders, Paknis recently authored a post "Absolute Power Corrupts Absolutely," offering his recollections of and reflections on his team at Penn State. It is clear that he came away from the experience with an unsavory opinion of Paterno and the atmosphere he had created around him.
"Overall, I saw Joe as a master spin doctor whose image shed a far greater shadow than his actual character," wrote Paknis.
Calling all HuffPost superfans!
Sign up for membership to become a founding member and help shape HuffPost's next chapter