Max Crumm said he wants his new off-Broadway comedy, "Hot Mess," to "start a dialogue that a lot of people are too afraid to start."
The play, which opened Thursday at the Jerry Orbach Theater at the Theater Center in New York City, follows Max (Crumm) and Elanor (Lucy DeVito), two comedians who are about to celebrate their six-month anniversary. Elanor willingly divulges details of her previous relationships, but Max has been less forthcoming. After confiding in his quirky neighbor, Lewis (Paul Molnar), Max must work up the courage to explain to Elanor that he has dated both women and men.  
Written by Colleen Crabtree and Dan Rothenberg and directed by Jonathan Silverstein, "Hot Mess" is essentially "a romantic comedy with a little twist," Crumm told HuffPost. The 32-year-old actor, who is best known to New York audiences for his stints in "Disaster!" and "Grease" on Broadway, said the play offered him a chance to not only tackle a non-musical role, but also inhabit a queer character for the first time. (Catch a sneak peek at the show in the trailer above.)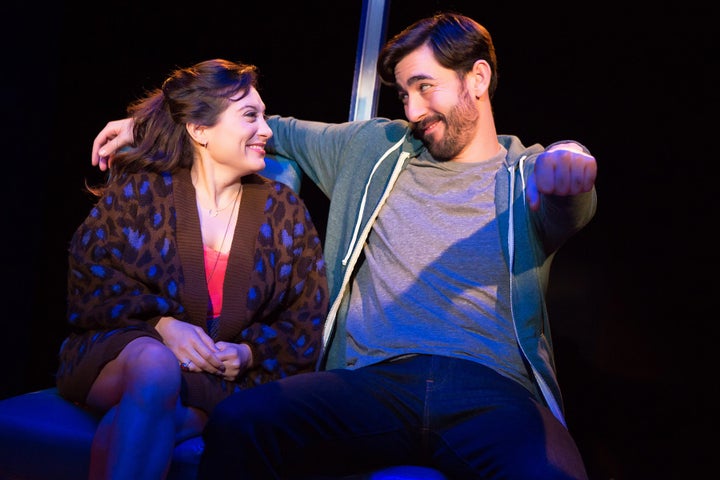 "I like things that push the envelope and start conversations that aren't necessarily at the forefront of social consciousness," said Crumm, who came out as gay when he was 22.
Portraying a bisexual character as opposed to a gay one, he added, was also appealing.
"I think both straight and gay people find it hard to understand and relate to bisexual people, because it's easier to believe that they haven't made up their mind," he said. "I think it's easier for society to put people into boxes."
Crumm was born in Los Angeles but spent his formative years in Phoenix, Arizona, and struggled to come to terms with his sexuality while growing up in the Southern Baptist church. 
"I thought I'd be in the closet my entire life," he said. "I didn't think I would ever live a comfortable, open life."
His decision to pursue a career in show business presented new challenges. "I was nervous [my sexuality] would take attention away from the shows I was doing at the time or become an issue, especially when I was still figuring it out myself," he said.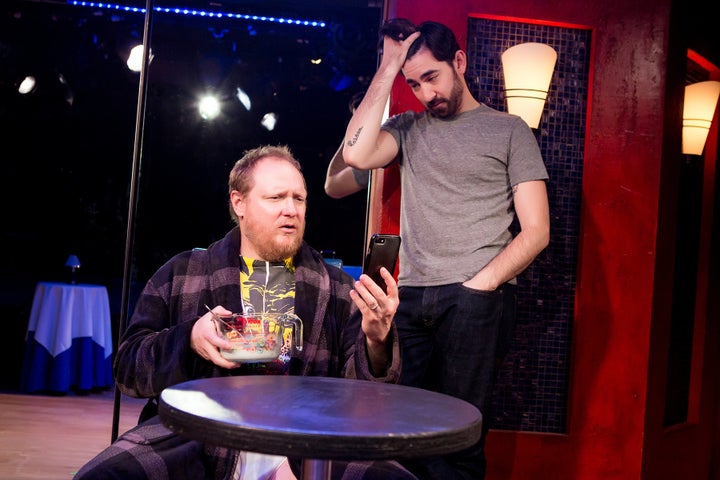 Although he has since found success in theater and film, Crumm said he still feels "like an outsider" in the queer community ― yet another reason he wanted to tackle "Hot Mess." 
"I feel like I've never really been fit enough for some people. I haven't been masculine enough, I haven't been feminine enough," he said. He described himself as a "regular dude," adding, "I would love to [be a role model] for young gay kids who are like me, and want to see a reflection of themselves in society."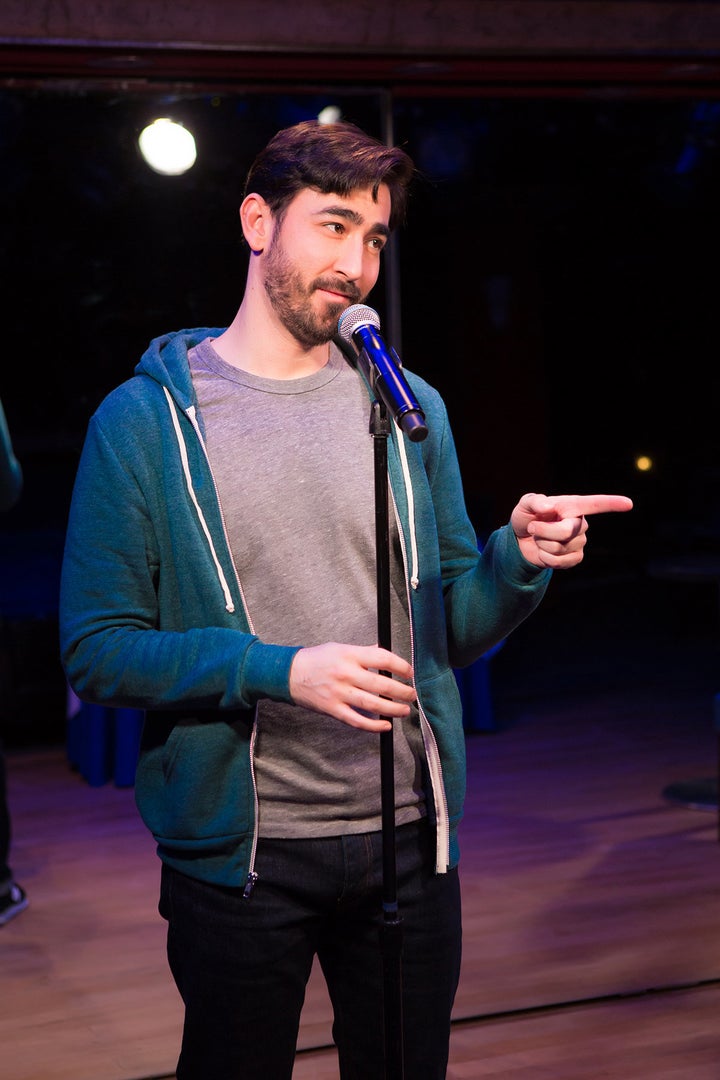 Looking forward, Crumm said he hopes to explore other aspects of queer life onstage.
"I want to play another man's love interest," he said, citing Broadway actors Ben Platt, Gavin Creel and Taylor Trensch as his dream co-stars. "I'd love to kiss a boy onstage. It'd be nice!"
Ultimately, he said he hopes the "hijinks" presented in "Hot Mess" will resonate among those who have had to navigate challenges in relationships, even if they don't identify as LGBTQ.
"I hope they learn a little bit about themselves, and a little bit about acceptance," he said. "And that they've laughed their asses off!"
BEFORE YOU GO