 Mayors Against Illegal Guns gathered in Washington to push three points that have made up the bulk of the organization's agenda, including standardized enforcement of gun laws nationally, an assault-weapons ban and a ban on high-capacity magazines. The group framed its proposals as "common sense" actions designed to reduce gun violence.
"I am concerned about the attacks that have taken place, the stream of weapons out there," Roselle Park, N.J., Mayor Joseph Accardi (R), one of the 70 mayors present, told The Huffington Post. "Something has to be done."
After a briefing on the current status of gun-control legislation, the mayors had a chance to meet with members of Congress and congressional staffers to press for support on the gun issue. New York City Mayor Michael Bloomberg (I) and Boston Mayor Thomas Menino (D), the group's co-chairs, did not participate in Wednesday's lobbying efforts but issued a statement backing Obama's gun-control proposals.
Santa Fe, N.M., Mayor David Coss (D) told HuffPost that while the National Rifle Association continues to wield influence in Congress, he believes last month's school shooting in Connecticut -- along with the Aurora, Colo., movie theater massacre in July and the 2011 assassination attempt on former Rep. Gabrielle Giffords (D-Ariz.) in Tucson -- has shifted public sentiment to allow for some form of gun-control legislation. Giffords, who was severely wounded in the 2011 shooting, has indicated that she intends to participate in the gun-control lobbying effort.
"I think it is going to be different," Coss said. "I think that we have got to try."
Cross said he has seen a rise in gun violence in Santa Fe, including three incidents in the last month. He pointed to polling in New Mexico showing support for responsible gun control and said that during a recent gun buyback day in Santa Fe, city officials collected 194 guns, including six assault rifles and 43 automatic weapons.
Roselle, N.J., Mayor Jamel Holley (D) also noted that his community has seen a rise in gun-related issues, mainly due to gangs. He said the mayors planned to share their local feedback with members of Congress, airing issues that often may not reach the halls of the Capitol.
The group included mayors representing a wide variety of communities. Fanwood, N.J., Mayor Colleen Mahr (D) noted that while her suburban community of 7,300 does not often experience gun violence, her duty as a mayor demands suburban residents to be heard on gun control.
"The mayor is elected to protect and serve," Mahr said. "This issue crosses geographic boundaries and socioeconomic boundaries. I can advocate on behalf of women and children and all taxpayers."
Before You Go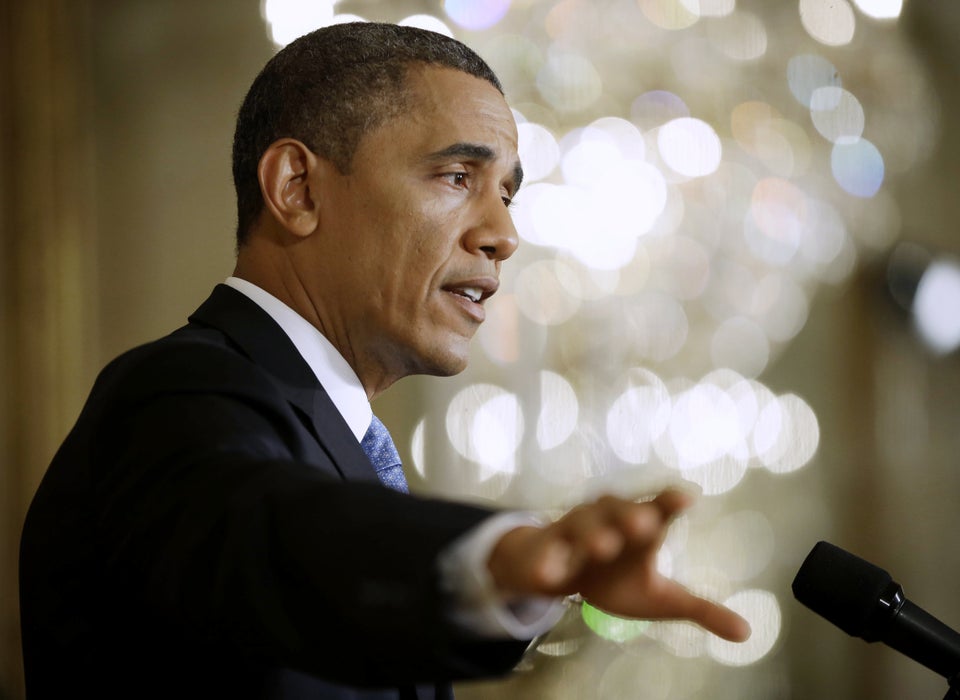 Obama's Executive Actions On Gun Violence
Popular in the Community