 This is the latest post of the Meaningful Leaders Series -- a series that aims to highlight individuals who find meaning in their work, have empowered their respective communities, and also actively reconcile business with social good.
If you are an active social media practitioner, you would have heard of Buffer and how many of its users are huge fans of the service -- and it's not without good reason.
Joel Gascoigne founded Buffer to share "smarter" on social media platforms by allowing users to schedule content in effective time bursts. Truly, Buffer has become a godsend for busy individuals who want to achieve greater productivity and efficiency with the content shared and time spent on social media platforms.
Today's post features Joel Gascoigne, the founder of Buffer and a truly Meaningful Leader in his own right.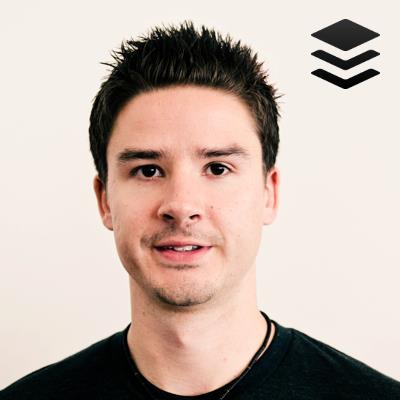 By making use of lean startup techniques, Joel, who started Buffer in the U.K., had paying customers in just seven weeks. Following that, he moved to Silicon Valley and raised $400,000 for Buffer in six months. Subsequently, he relocated to Hong Kong, and is currently based in Tel Aviv.
"Nemo vir est qui mundum non reddat meliorem"; "What man is a man who does not make the world better?"
In a world of rising consumer cynicism about brands, Joel and his team at Buffer have distinguished themselves within the crowded tech startup space by firmly believing in not just improving their core product, but also in improving the well-being of their users. Their frequently updated blog has articles about life hacks, happiness, great customer service, and pushes their deep-seeded belief in living life meaningfully through their work. Joel also regularly mentors other startups as his way of giving back to the community. It has paid off for Joel and his team so far -- today, Buffer has more than 310,000 users and an annual revenue run rate of over $800,000.
"Real generosity towards the future lies in giving all to the present." - - Albert Camus
The one thing that struck me deeply about Buffer was how passionate Buffer's team was. Even before I was acquainted with Joel and his co-founder, Leo Widrich, I was reading their introspective blog posts regularly, and I can personally attest to how they had genuinely loved to contribute to the community by penning their tips about startups, social media marketing, and doing meaningful work.
Through Joel's leadership and his team's commendable determination and focus, Buffer has become a brand guided with a purposeful passion to really add meaningful value to its users. This ultimately makes a fundamental difference in what the product means for its users, and why many of Buffer's users ultimately become its brand advocates.
In this short feature, Joel shares about some meaningful brands which inspires him, how he actively builds a meaningful brand through his work, and why "doing the right thing" and "having a why" for the service are important to him and his team.
What are some of the most Meaningful Brands to you?
Zappos and Amazon are definitely very high in my list in terms of brands I see as being meaningful. I have read a lot about Tony Hsieh and I see that he puts culture above absolutely everything else, and hires and fires according to that principle.
Essentially, through that act, Tony's message is very clear -- nothing matters more than people who work at Zappos being happy and fulfilled. No skill or any amount of short-term revenue will change that fact. Personally, I find that very inspiring. Here's one particular example of how far they go with this -- at the end of the interview process, the candidate is driven from the campus in a shuttle bus, and the driver of the minibus talks with the candidate. If these candidates do not treat the shuttle bus driver well, they would not get the job!
On a slight tangent but still in line with this question, there are a number of successful founders who I see as being very meaningful in the work they do. The best example for me and what drives me to attempt to help others in a similar vain, is when founders go out of their way to help other founders who are starting out with building their first startup. A couple of founders who are extremely generous in this regard are Hiten of KISSmetrics and Dharmesh of HubSpot. There are a vast number of people in this position, and it is incredibly challenging when you're starting out. You usually are working on the side, and you can feel very lost. People who help aspiring entrepreneurs are doing a fine job, and many do this with no expectations. This is what I love about the startup community, and I believe it is empowering many to start their own businesses and find their passion which they can be fulfilled with spending their days on.
If you could give a piece of advice to yourself from five years ago, what will it be? 
The key thing I'd say to myself is to be introspective, to listen to my thoughts and how I feel about the situation I am in. For years and years I simply progressed through life following norms and not stopping to think about what I myself personally wanted. I feel lucky I realized this, as I think it is very possible that some do this forever. If I look back, there are times where I know if I'd stopped to clear my mind, to do nothing for a short while and let my thoughts naturally come and go, I would have quickly realised what I needed to do next. I've found the thoughts that come up when I do this (I now have a daily ritual going for a 20-minute walk to simply clear my mind and let these thoughts bubble up) are usually the things I need to act on; whether it's moving to a new city, quitting work which is not making me happy, or moving forward with a big new idea.
"I believe in doing the right thing -- in having a why for the service" - Joel Gascoigne

This is something that really resonates with me because there are some key things we've tried to do since the beginning of Buffer which revolve around "doing the right thing" and "having a why" for the service, not just selling "what the service does" or focusing on short-term revenue.
How do you embrace the ethos of building a meaningful brand through your work?
Let us first touch upon how we do that by tweaking the experience for users and customers.
We have taken a lot of inspiration from Tony Hsieh with our mission to "do the right thing." We always take the long-term view, so we will always give a refund or go the extra mile, or even recommend other services when ours isn't the perfect one. We think that doing this means we will create goodwill and we may be lucky enough to have people recommend us to others. So far, it is working very well and we enjoy receiving hundreds of extremely positive emails and tweets each week. We also aim to "wow" people with our support by aiming to not only reply quickly (usually within one hour) but also resolve their issues quickly too.
Another area we work towards being a meaningful brand is through our content marketing. On our blog, we go very broad, and we write not about ourselves or just social media, but key topics which are meaningful to many people such as: "How much sleep do we really need to work productively?" or "What multitasking does to our brains." Both these articles have also been amongst the very best for us in terms of traffic, and they were actually both picked up by and reposted to Lifehacker. We've found that being meaningful can be very profitable.
Now, we also believe that it's important for Buffer to be a meaningful place to work.
We focus almost completely on happiness and personal development as the way we aim to have a great team. We have a daily standup meeting, and along with the usual "what have you done today" and "what are you working on tomorrow" sections most companies have, we have a key section called "improvements" where we share and discuss personal improvements which will help us be happier and more productive. This could be working on better sleep, talking to one stranger per day, going to the gym, getting better at emails, taking regular breaks, etc.
Here's a snippet from a recent job posting we put up which encapsulates some of these ideas:
"You can work from wherever you are, or wherever you want to be. We care most that you enjoy your work. We're in Tel Aviv right now, and we'll be in San Francisco later in the year. You can join us, or work remotely."
We care most that the whole team has a great day, every day. We don't just work hard and make a lot of progress -- we also talk a lot about happiness and improving ourselves.
Author's Note: Indeed, life is no longer just about survival -- it's also about living with a meaningful purpose. To read more about Joel Gascoigne and the fabulous work his team does, follow Joel on Twitter here. Joel's terrific blog also has great reflections on life & happiness in relation to running a startup. To learn more about the Meaningful Brands research by Havas Media, click here.
Calling all HuffPost superfans!
Sign up for membership to become a founding member and help shape HuffPost's next chapter