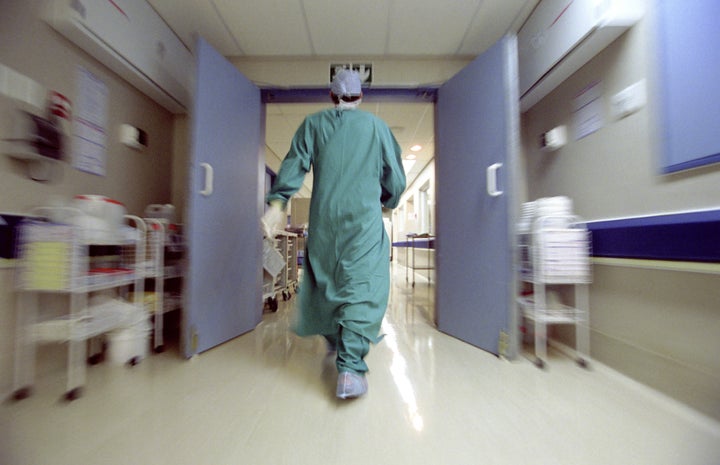 One of the hottest issues of this presidential election is the debate over how to deal with skyrocketing health care costs in America. However, it may surprise both candidates to learn that there are some simple, obvious solutions that could be implemented immediately to cut government health care spending while improving patient outcomes and quality of life. One of these solutions is an easy fix of a Medicare glitch that has gone largely ignored.
Consider the example of James Whitehead, an insurance executive from Mississippi.
After a knee replacement procedure several years ago, he suffered a series of infections in the surgically repaired area. When told he would be required to remain in the hospital for treatment of the infection because Medicare would not cover home treatments, he responded, "It makes no sense to me that Medicare is willing to pay for a more expensive hospital stay, but is unwilling to cover the costs of infusion at home, which represents a fraction of the hospital costs and is safer and healthier for patients."
This "safer and healthier" option Mr. Whitehead is referring to is home infusion therapy. Home infusion, which has been used for 30 years with high-quality results, allows patients on long-term IV medications to receive care at home instead of remaining in the hospital. Patients prefer it because it allows them to return to the comfort of home. Physicians prefer it for its safety. Since infusion therapy dispenses medication through an IV catheter, patients in hospitals run an increased risk of infections, particularly those such as MRSA, which are more readily acquired in an institutional setting. While studies show that hospitals do everything possible to prevent infections, patients at home are clearly at far less risk.
Home infusion would have been the safest course of treatment for Mr. Whitehead. It also would have reduced his cost of care from $2000 a day to roughly $200 a day. This staggering price differential has not been overlooked by the insurance industry. Almost every private insurer -- as well as Medicare Advantage plans, TRICARE and most state Medicaid programs -- recognizes the cost containment potential and provides coverage for home infusion. However, those on Medicare fee-for-service plans, namely older Americans, are not afforded the same options. Unless they are able to pay out of pocket for home infusion, they must endure lengthy stays in hospitals or skilled nursing facilities rather than receive treatment in the comfort and safety of the home setting. This is not only a waste of taxpayer dollars, but an egregious act of discrimination that puts our seniors at unnecessary risk.
So what is the problem with Medicare? The glitch apparently lies in the Medicare Part D program, which covers the drugs administered intravenously, without covering the supplies, equipment, and pharmacy related services that add up to more than half the cost of home infusion therapy. TheCenters for Medicare and Medicaid Services (CMS), the federal agency that oversees Medicare, says it only has the authority to cover the costs of the drugs themselves. As long as CMS claims it doesn't have the authority to close this glaring gap in Medicare coverage, it will take federal legislation to fix the problem. Yet the new health care law does not even address the issue.
Fortunately, the National Home Infusion Association has taken the initiative by introducing legislation to provide additional coverage for home infusion services under Medicare. This measure is endorsed by groups such as AARP, American Diabetes Association and the American Association of People with Disabilities. We need Congress to take immediate action in support of the common sense, win-win idea of closing the gap in Medicare coverage for treatments that lower costs by bringing patients home. The longer we wait, the longer American taxpayers will be paying the hospital bill.
The presidential candidates should learn what Medicare patients like Mr. Whitehead know. When it comes to infusion therapy, there's no place like home.
Related
Popular in the Community