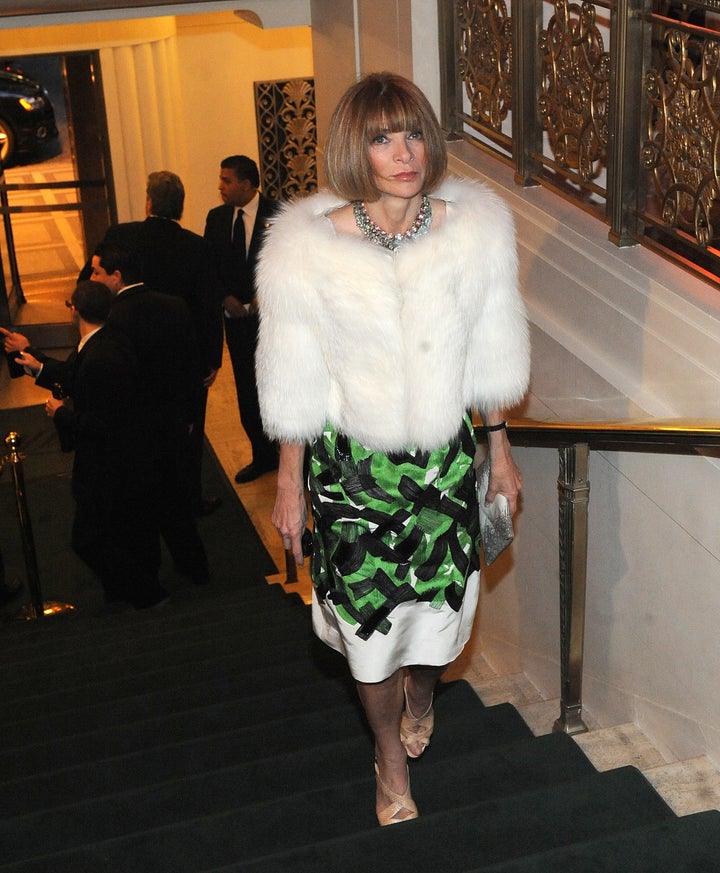 As you might have heard (if you have that thing called the Internet), tonight is the Met Gala.
While most of the fashion press is previewing the exhibit as we speak, Vogue editors are wrapping up their dress fittings and doing hair run-throughs for the Queen of the Met Gala herself, Anna Wintour. According to plenty of insiders (including a "sources say" report by Women's Wear Daily this AM), the Vogue editor-in-chief requested that the editors attending tonight's ball send her pics of themselves in their chosen dresses with several different hair options. Oh, and that those dresses be pink.
Yes, cue the Anna Wintour as Regina George jokes. (Think if Grace Coddington wears her signature black instead, Anna will shriek, "You can't sit with us!!"? We would die.)
In about six hours, we won't have to picture it -- all will be revealed on the Met Gala red carpet, livestreamed on Vogue.com, Amazon.com (the event's sponsor) and the Metropolitan Museum's website. We'll also be chronicling the stars every move both here and on Twitter! And you don't even need to wear pink to follow along.
What will the stars wear tonight? Take a peek at the best Met Gala fashion from 2011: