The goal of Mattel's "Dolls of the World" Barbie collection might be to boost intercultural understanding -- but it seems the brand has tried the tolerance of specific communities it seeks to represent.
The latest batch of dolls in the collection -- shown in the slideshow below -- was introduced last summer. Each one comes with a passport and a pet -- Holland Barbie has a bunny and India Barbie, a monkey. The accessories assigned to Mexico Barbie, however, have been the focus of considerable skepticism from commentators.
Complaining that the Mexican doll's costume was not only old-fashioned, but also inaccurate, she suggested alternative accessories like "a white blouse with colorful embroidery and a woven shawl."
"[A]ll girls deserve dolls that enlighten them, not that talk down to them with this half-assed ethnic tourism," she wrote, adding that a hairless dog -- or even a Mexican bass guitar -- would have been a more appropriate prop than a Chihuahua.
I don't understand what the big deal is. They've been doing international dolls for years now. The Dolls of the World series is not meant to represent examples of modern women in the now ubiquitous jeans and t-shirts now found around the world. ... I personally am thrilled to see a big company like Mattel preserving these beautiful and historical costumes that are rich in symbolism, meaning, and history.
Responding to complaints on Twitter, the company wrote: "Mexico Barbie is 1 of 100 Barbie Dolls of the World. Current dolls wear a country-inspired outfit & have a passport & animal."
In a statement released to The Huffington Post, Mattel said:
Each doll wears an ensemble inspired by the traditional costume and fashion of the country. ... We consulted with the Mexican Embassy on the Dolls of the World Mexico Barbie, especially with respect to the selection of the Chihuahua. Our goal with the Dolls of the World Mexico Barbie, as well as the entire Dolls of the World Collection, is to celebrate cultural differences and tradition, introducing girls to the world through play.
Support HuffPost
A No-B.S. Guide To Life
Related
Before You Go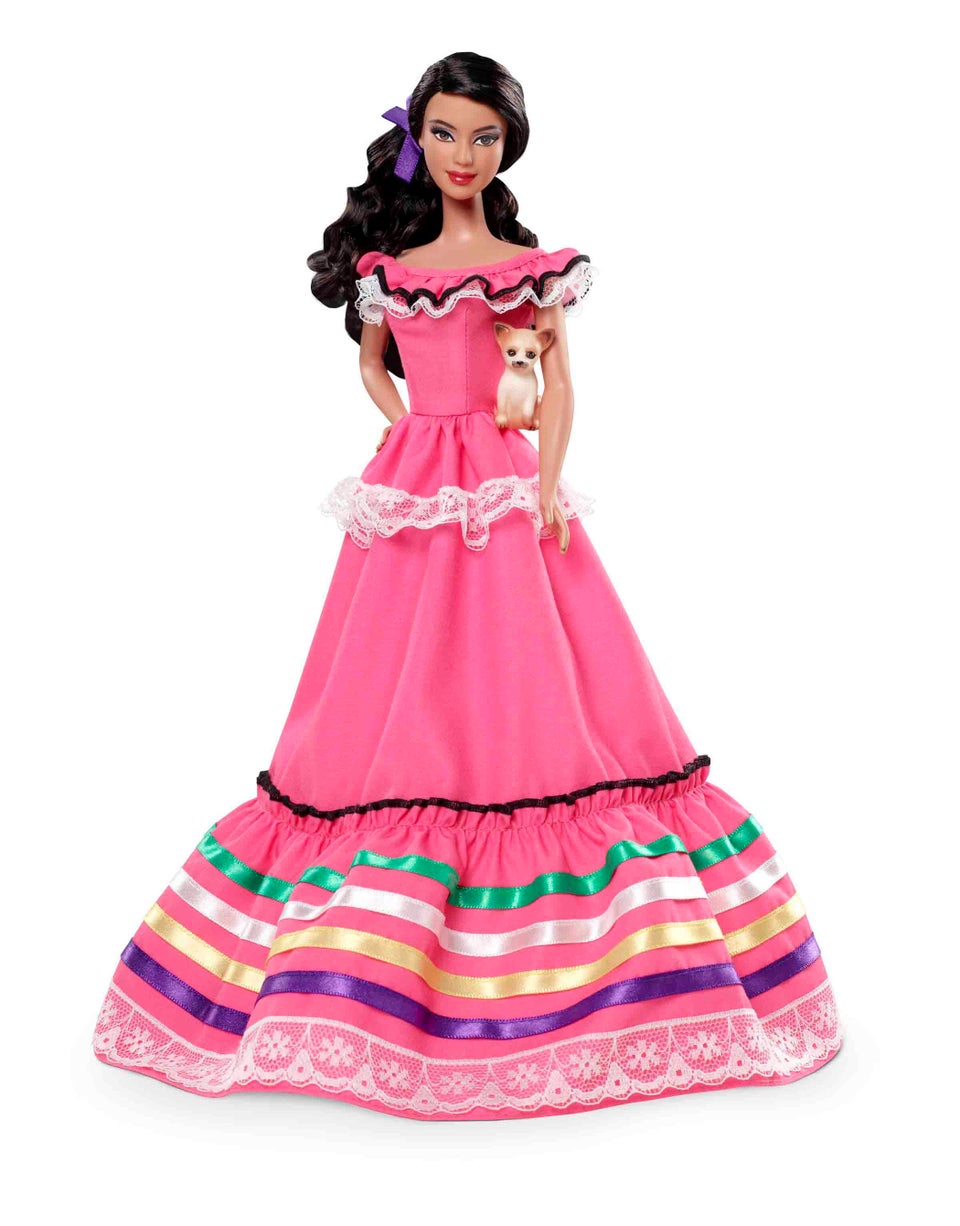 Barbie 'Dolls of the World'
Popular in the Community