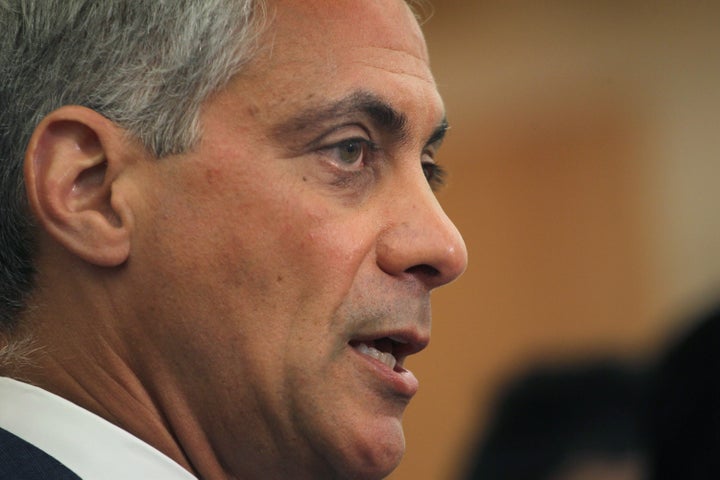 After exchanging accolades to a series of Chicago citizens from baseball hero Ron Santo to restaurateur Charlie Trotter, Mayor Rahm Emanuel and Chicago City Council members all stood silent as the council unanimously approved the city's $5.375 million settlement agreement with police torture survivor Michael Tillman. The council also approved an additional $1.8 million for David Fauntleroy, another police torture victim. This brings the total amount of taxpayer money spent by the city and county in the police torture scandal to more than $53 million, not including the many millions paid in pensions to notorious torture ringleader Jon Burge and his confederates.
The silence from Mayor Emanuel and the council members was yet another slap in the face to the more than 110 African-American victims of Chicago police torture and to the African-American community as a whole. On July 23 after the finance committee of the city council gave preliminary approval to his settlement, Tillman called for such an apology:
The evidence in my case shows without doubt that I am innocent and was tortured as part of a longtime conspiracy led by Jon Burge to torture confessions from black men. I feel that Mayor Emanuel, speaking for the city, should definitely apologize to me, to my family, and to everyone else who suffered because of this conspiracy.
As one of Michael Tillman's lawyers, I first privately conveyed this request to Mayor Emanuel through his lawyers, then publicly suggested a mayoral apology in a recent Chicago Sun Times op-ed, and again in a July 23 statement, in which I stated that:
This symbolic act, which the mayor can appropriately perform when Michael Tillman's settlement is formally presented to the entire Chicago City Council for approval on Wednesday, is not only important to Mr. Tillman, his family, and to all survivors of police torture, but is also vital to the entire community's healing process.
Unfortunately, Emanuel's refusal to apologize is "business as usual" for Chicago mayors. In 2006, in the aftermath of the Cook County Special Prosecutor's Report, which found that Burge and his men abused African-American suspects "with impunity," Mayor Richard M. Daley agreed to apologize. He was afforded a perfect opportunity to do so in early 2008 when the Chicago City Council approved a $19.8 million settlement on behalf of four Burge torture victims.
Instead, Daley left the city council chambers just before the settlement was called to vote. Later that year, after Burge was indicted for falsely denying that he committed torture, Daley added insult to injury by laughingly making a sarcastic "apology" during which he said "Okay, I apologize to everybody [for] whatever happened to anybody in the City of Chicago in the past."

While yesterday's torture settlements stand as yet another silent admission by the city, it continues to funnel additional millions in taxpayer money to defend Burge, his confederates, and a pantheon of city officials in several torture cases that remain unsettled. Additionally, the mayor and his corporation counsel remain mum while the Illinois attorney general battles to strip Burge of his pension, and numerous torture victims, several of whom were instrumental in the successful prosecution of Jon Burge, remain uncompensated because the statute of limitations has expired on their claims. While the settlements are a step in the right direction, the city and its mayor must deal with these outstanding issues before it can truthfully say that it no longer is on the wrong side of the Chicago police torture scandal.
Taylor is a founding partner of the People's Law Office, which is a Chicago civil rights law firm, whose attorneys have been fighting for victims of police torture, brutality, wrongful convictions, false arrest and other government abuses for over 40 years. For more information on police torture and other topics, visit peopleslawoffice.com.
Calling all HuffPost superfans!
Sign up for membership to become a founding member and help shape HuffPost's next chapter