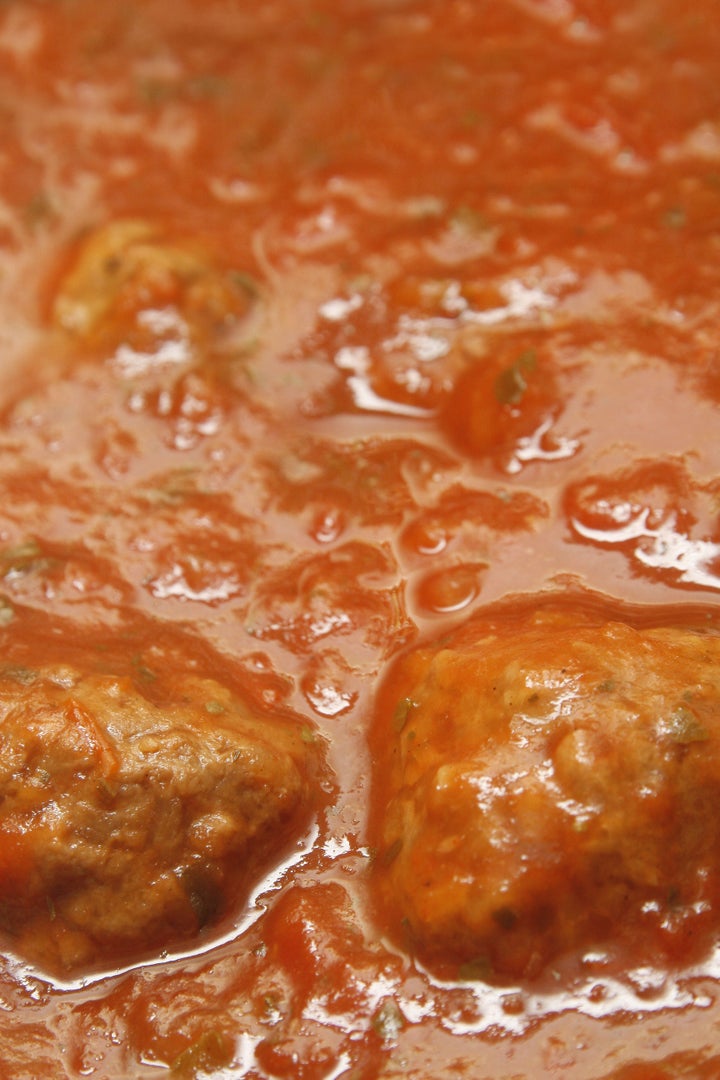 WASHINGTON -- In his first foray into casual dining, celebrity chef Michel Richard will open Meatballs, a meatball-themed venture in Penn Quarter in about two weeks.

According to Prince of Petworth, which broke the news Monday, the eatery will serve several types of meatballs (traditional, lamb, chicken, crab, and vegetarian) topped with various sauces (traditional marinara, alfredo, and morel mushroom) to be served either on a roll as a "grinder" or with spaghetti. Prices will range between $6.99 and $9.99.
The Huffington Post followed up with a source close to the project, who spoke on the condition of anonymity. The bread (available garlic-style or plain) will be baked by a "master baker" who is "arguably top three or four in the world." This mystery baker has apparently come out of retirement for the job, and Meatballs will be his or her only client. The rolls allegedly have a firm outside texture, but "the interior is almost that of a cloud."
The meatballs will also come with a choice of toppings, some traditional (hot peppers, roasted red peppers, and steamed spinach) and some not (fritos).
The eatery, merely 1,000 square feet in size, will be outfitted with a unique vent-less fryer that will enable the small, three-person staff to pump out items usually not possible in a space of its size. Among them: Richard's famous "spuddies," the chef's interpretation of tater tots that he's sold at his upscale District eatery, Citronelle. Despite Meatballs' small size, there will be seating for 40.
Also, reminiscent of Central's KFC-inspired bucket of fried chicken available to go, Meatballs will offer a family-style takeout plan: On Sunday nights, the spot will offer a full Sunday dinner for 8 to 10 people. Exact prices are still being sorted out, but roughly $79.99 will get you a stock pot from Richard's line of cookware filled with meatballs and sauce served alongside pasta and a simple greens salad. Bring the pot back for seconds and get a refill for $59.99.
For those choosing to eat in, Meatballs has applied for a liquor license and plans to serve beer and wine.
Related
Popular in the Community