Jesse James' original mistress, Michelle 'Bombshell' McGee, visited the Howard Stern show Wednesday morning, where Howard grilled her on her love of Nazis and white power.
Bombshell said she got her swastika tattoo in her late teens when she was running with a bad crowd. Howard asked if she had been a white supremacist.
"No, I was never a white supremacist," she said. "More like white pride stuff."
Bombshell said that she has never had sex with a black guy but she would consider it because after all, she is "colored" what with all her tattoos.
"I've dated other races, just not a black guy," she said. "I'm not against it. I make a horrible racist Nazi. I have too many colored friends."
Bombshell also talked about how she met Jesse. He had placed an ad on MySpace seeking models, and when she came in for an interview he started kissing her and they had sex then and there. She refused to say whether it was true he insisted on going without a condom and hawked her upcoming boxing match against porn star Gina Lynn.
She said despite his "Vanilla Gorilla" nickname, he was of average endowment but had excellent stamina, having sex up to four times a night.
It looks like Bombshell had a good time on the show. "I love Howard and robin," she tweeted along with the pic below.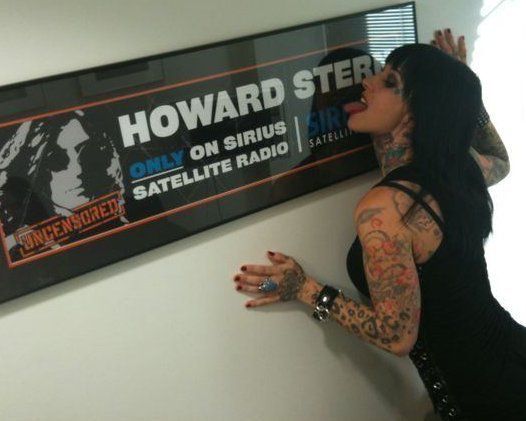 In other Bombshell news, Michelle plans to reveal her vagina tattoo (reportedly this is the same as her hidden swastika tattoo) to premium members of her website.
"I'm going to show the world what's really inked on my va-jay-jay!," she wrote on her blog with the below photo: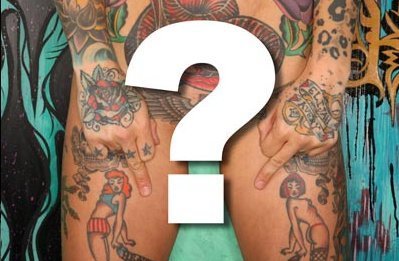 Support HuffPost
The Stakes Have Never Been Higher
Popular in the Community