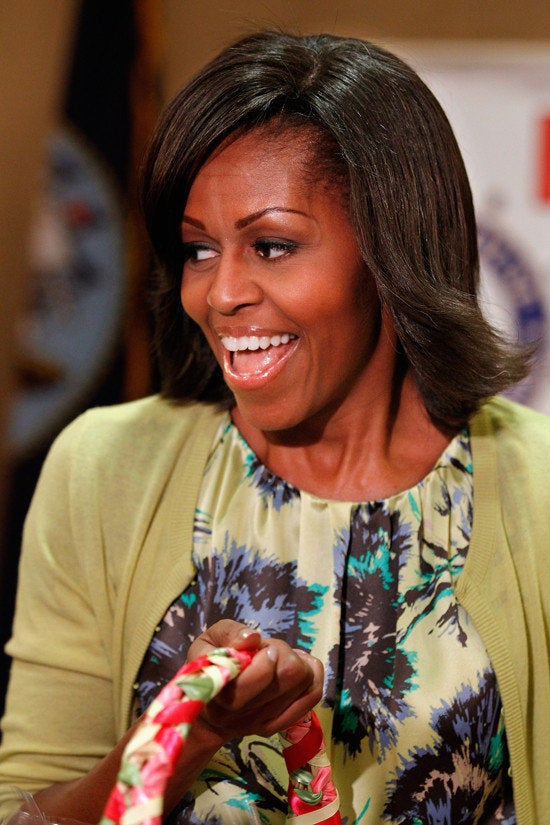 After looking sleek (and ever so youthful!) at the Kids' Choice Awards this past Saturday night, the first lady showed up to a pre-Easter ceremony today with her hair playfully flipped out. It's hard to tell if there was an actual haircut involved or just some clever styling, but Michelle's locks swooped out on the bottom in a way we haven't seen before.
Whatever the reasoning behind the hair change, it seemed in line with the happy Easter spirit. Mrs. O met with military families at the Fisher House at Walter Reed National Military Medical Center, delivering candy and doing arts and crafts with the kids.
She channeled the sunny weather in a yellow print top and cardi, but it was FLOTUS' surprise guest who really nailed the spring accessories.
Michelle told the group, "And I have a final treat, which is I think the most important treat: I brought one of my best friends in the whole world, my only son -- I brought with me today -- I brought Bo."
Sorry, new FLOTUS hair. Your show has been stolen.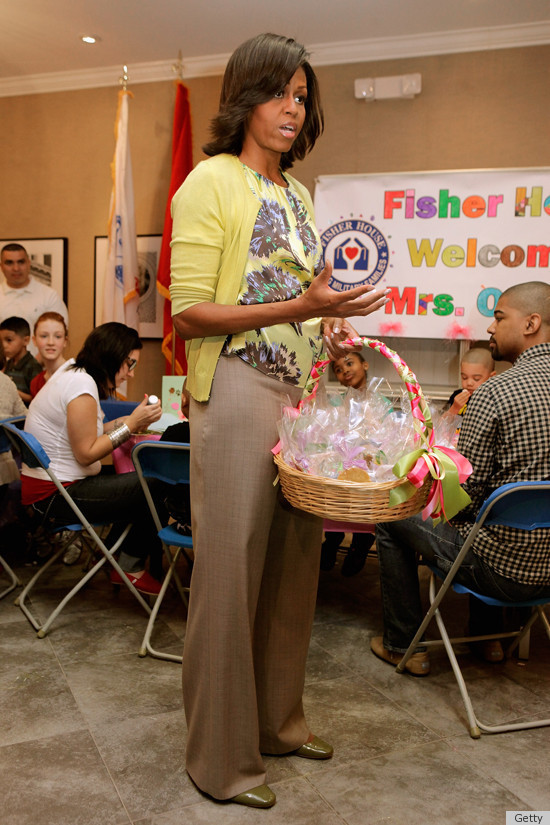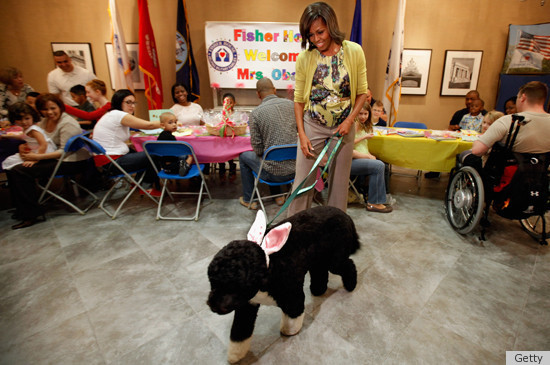 Before You Go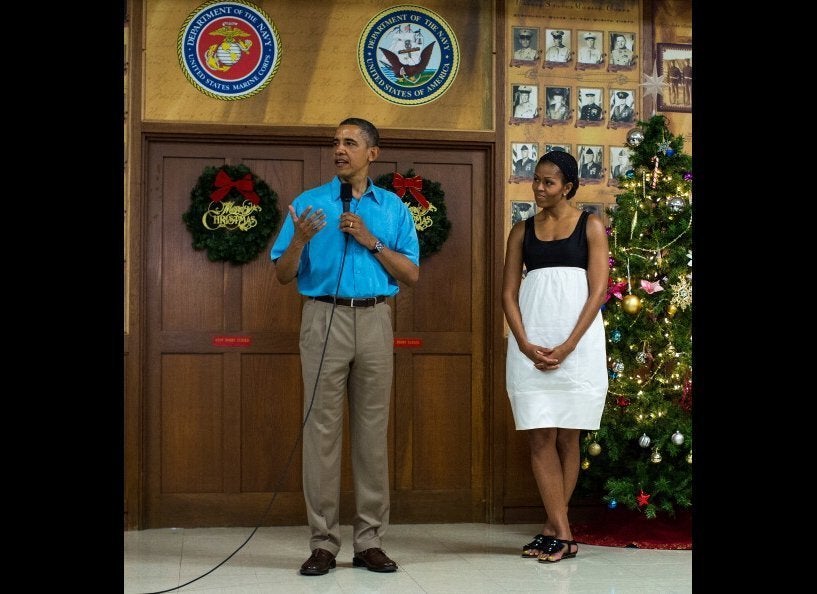 FLOTUS Lookbook 2012