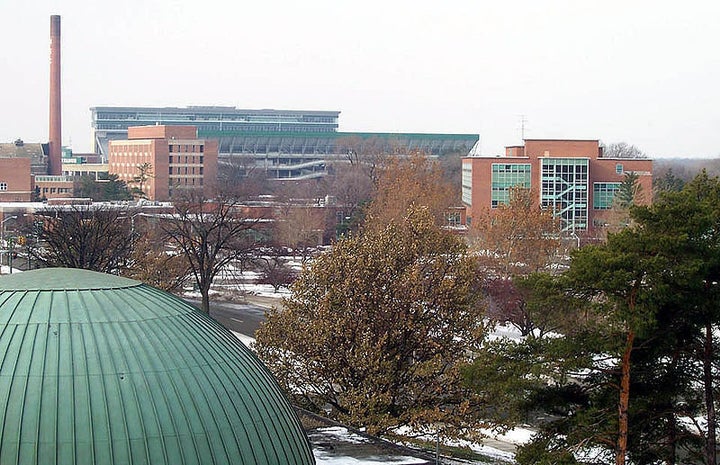 A math professor at Michigan State University allegedly stripped naked, ran naked through his classroom and screamed "There is no f*cking God!" before police apprehended him, according to several reports.
The professor's name has not yet been released, but online, students said he was "eccentric," and that they "could probably have seen this coming."
Background story: I was in Calc 1 at Michigan State University, and my teacher was always pretty eccentric, but today he went overboard. Half way through class, he started screaming at us -- swearing left and right. He then started slamming his hands on the window and pressing his face against it, still screaming. Eventually he walked out and down the hallway to the end, all while screaming. He then came back into the classroom and took off his clothes, except for his socks. You know someones crazy when they leave their socks on lmao. At this point everyone in class ran out. We were literally scared for our lives. The police took about 15 minutes to get here, and during this time he continued walking around screaming.
He was ranting about computers, Steve Jobs (pronounced Jobes), and how everything is just an act. He ran into the hallway and pressed his face up against the windows to the room and said something about him not yelling. Then he ran back in and started crying and pulled a dollar out of his wallet for some reason. At this point, we all knew he had completely lost it.
According to Michigan State police, a 9-1-1 call was received at the Ingham County Central Dispatch Center at 1:07 p.m. local time, reporting a man shouting in the hallway of the MSU Engineering Building. MSU police said "a university professor" was taken "into protective custody and transported ... to a local hospital. No one was injured, and the professor is not being charged with a crime. MSU's Counseling Center has reached out to students who may have witnessed the incident to offer any support they need."
"He was screaming profanities and things you really couldn't understand, and something about religion," David Grabowski, an MSU senior, told MLive.com "He was pacing up and down the hallway."
While some people may be laughing about the incident, students have already expressed anger over how long it took for police to arrive:
[MSU senior Hayden Boroski] called 9-1-1, but said the response time was slow. His professor contacted a colleague, and MSU police arrived in a few minutes. They took the shouting professor into custody, as he remained in the nude, Boroski said.
...
"The most concerning thing was the police response time," he said. "It took them more than 15 minutes to arrive. It could have turned into something very bad if he had a weapon on him. It was pretty infuriating to have to wait that long."

Boroski said his and Grabowski's professor wouldn't allow students to exit as the man remained in the hallway. Their professor plans to submit a formal complaint to the university and to MSU police regarding the response time, Boroski said.
Image via Reddit/Twitter: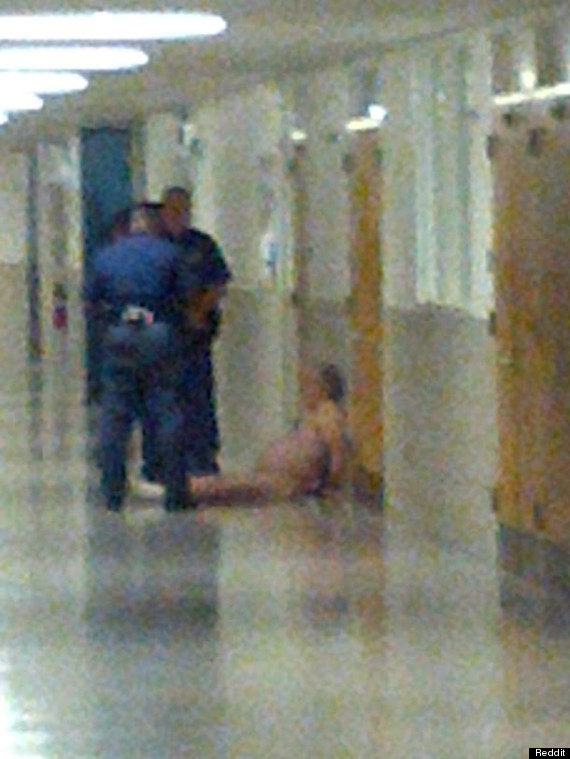 Related
Before You Go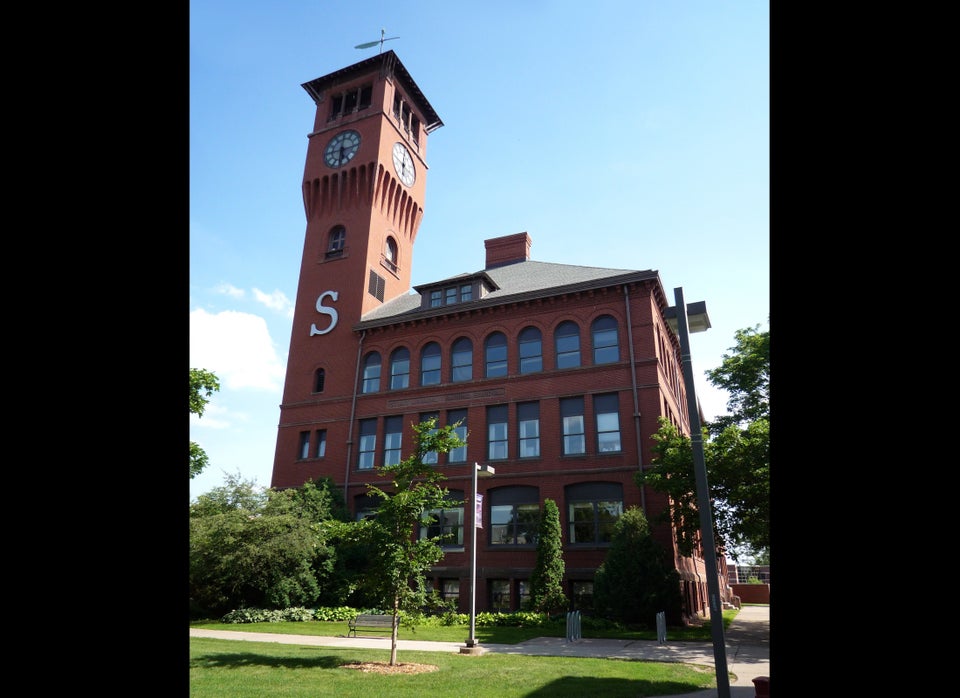 Most Dangerous College Campuses: According To The Daily Beast's Analysis
Popular in the Community