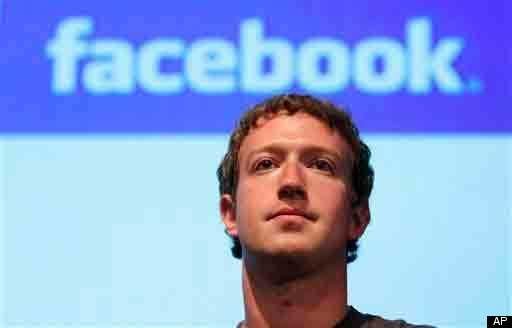 On the morning that Microsoft announced its decision to spend $8.5 billion acquiring the voice and video online calling company Skype, questions abounded about how the deal would affect Facebook since, just last week, the social networking site was rumored to be in talks for a similar acquisition.
According to a Reuters report, sources at Facebook claimed that CEO Mark Zuckerberg was in discussion with Skype and considering purchasing the company for between $3 billion and $4 billion or forming a joint venture. (Google was also reportedly in talks with Skype, according to Reuters). So did the computing giant snatch Skype out of the social networking site's eager hands? Wired Magazine wrote that, for Microsoft at least, "the prospect of keeping [Skype] out of reach of Google and Facebook may just make the purchase irresistible."
Analysts are at odds over what the acquisition will mean for Facebook, with some arguing that it may have lost its chance to snap up a valuable service.
"This will set Facebook back a fair bit. If they want to accomplish [voice and video integration] by organic development it will take them an awful lot of time," said Leif-Olof Wallin, research vice-president at Gartner, an information technology research firm. "I think Facebook would have gotten an awful lot of value from aquiring Skype, but I'm not sure they have the financial muscle to do it."
But some analysts counter that Facebook could actually be the big winner in this transaction, given the company's close ties with Microsoft. Microsoft invested $240 million in the Palo Alto company back in 2007, an investment that could be worth over $800 million today. In 2010, the two companies announced that they would be joining forces in social search, with Microsoft using Facebook's social data in its search engine, Bing. Facebook also has previously demonstrated its interest in Skype: the social network began encouraging users to connect via Skype to find contacts last summer, and GigaOM reports that a joint announcement between Skype and Facebook is expected shortly.
Analysts suggest that given the companies' history and mutual interests, the two could potentially work together to find applications for Skype.
"For Facebook this is quite a good outcome, because Facebook now doesn't have to end up dealing with this massive complexity of actually making phone calls sound good," said analyst Dean Bubley. Facebook, Bubley notes, "doesn't want (I think) to be a phone company, especially if the value of phone calls is falling."
Even if Microsoft and Facebook don't end up working together, some experts argue that the affect on Facebook is essentially neutral.
"It's not like this acquisition is going to make Facebook less valuable to their more than five hundred million users," said Josh Martin, a senior analyst at Strategy Analytics. "It would have added extra value to the service but are they damaged by the deal? Not even a little bit."

REAL LIFE. REAL NEWS. REAL VOICES.
Help us tell more of the stories that matter from voices that too often remain unheard.