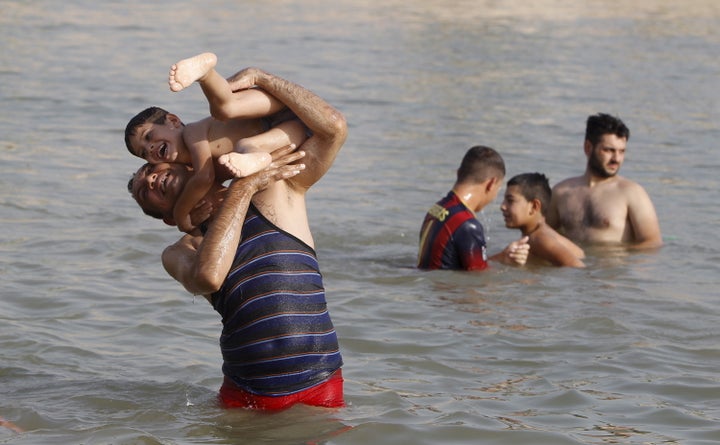 This year is shaping up to be one of the world's hottest -- and dangerously so.
Now the heat is on in the Middle East. Temperatures from Iraq to the United Arab Emirates have soared to above 100 F in an unprecedented heat wave, The Weather Report said on Friday.
The region is also susceptible to high humidity, which can make people feel even hotter. In the city of Bandar Mahshahr, Iran, the temperature reached 43 C (109 F). But coupled with the humidity, residents are actually experiencing a temperature of 68 C (154 F), The Independent wrote.
But with over 14 million Iraqis displaced by conflicts across the country, coupled with chronic power and water cuts, cooling down won't be easy. Many refugees, with neither a home nor sufficient access to water, are suffering from sunburns and severe dehydration, AP reported.
On Friday, Falah Mustafa Bakir, the foreign minister of Iraq's autonomous Kurdistan region, expressed concern for the 1.8 million Syrian and Iraqi refugees currently seeking shelter in Kurdistan.
"Just imagine [the situation] for those who are in the open air facing dehydration," he said at a reporters briefing in Washington. "We have been calling for a summer-ization program, together with the U.N., but we did not receive enough funds."
Bakir said Kurdistan appreciates the U.S. financial support for the refugees, but said Washington's donations were not enough to meet the needs of the growing refugee population.
The Intergovernmental Panel on Climate Change projected in 2013 that the areas of the world experiencing heat waves would double in size by 2020 and quadruple by 2040.
Related
Popular in the Community