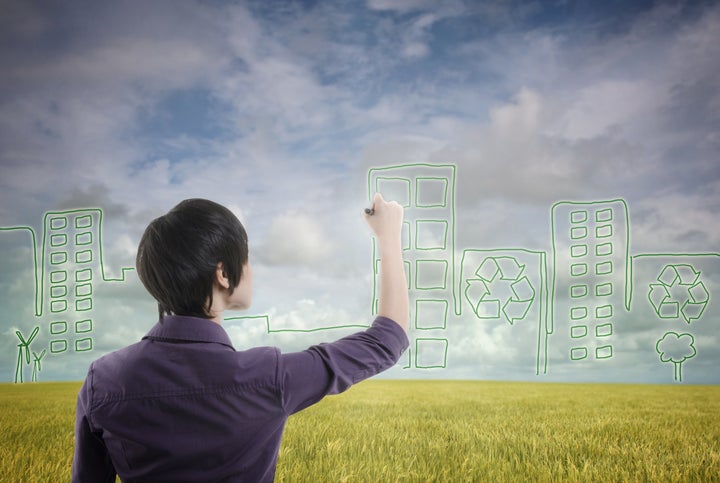 The green building industry continues to defy market convention, maintaining growth during a recession, and adding to its already impressive market share, with 50 precent of all new construction aiming to seek 'green' certification by 2015. Yet despite this incredible rise, the industry is predicting a workforce shortage, due to the lack of an experienced workforce prepared to implement green design and construction.
A 2012 McGraw-Hill Construction study paints the perfect picture of conditions inhibiting continued progress for expanding green markets2, "While an increasing amount of builders are building to more environmentally friendly standards, 86 percent of Architecture/Engineering firms, and 91 percent of General Contractors find green skilled employees difficult to hire."
So what's the disconnect? Why can't we fill these jobs and accelerate this crucial industry forward? The problem is what experts are calling the "experience gap."
Young emerging professionals are simply not receiving the proper training and education to keep up with an evolving green building industry. Employers need entry-level professionals to be able to hit the ground running with the skills and knowledge to immediately contribute - as employers no longer have the budgets or time to get recent grads up to speed.
And this isn't unique to the building industry, college students across all sectors are experiencing this problem. College degrees are not aligning with the needs of today's employers, a problem only confirmed by the April 2012 The Atlantic article indicating that 53 percent of 2012 college graduates are underemployed or unemployed.
I was one of those statistics. A bright, young graduate ready to contribute, but unhirable in the eyes of employers -- so I decided to do something about it. I joined a team of four other young professional and together, we found BOULD -- a social enterprise built to address the "experience gap," by equipping millennials with the experience necessary to launch green careers, while also delivering impact to local communities.
BOULD, a Colorado certified B Corporation, exists to address skills gaps in the green building workforce, while simultaneously supporting affordable, green housing for low-income families. Their programming takes students/professionals out of classrooms, and connects them to green building project in their community. These aspiring architects, designers, and engineers gain the skills and experience necessary to access valuable green credentials, enabling them to start their green career. In parallel, participating building partners (e.g. Habitat for Humanity affiliate) receives experienced labor, consulting, and documentation support for no cost, allowing them to provide an energy-efficient, affordable home for a local low-income family.
After 3 years of dedication, BOULD has operations have expanded to 8 states, training 300 aspiring green building professionals, and contributing to 28 low- income housing projects. And now to accelerate impact, BOULD is launching the "Green Building Hack-a-thon", a nation-wide tour of intensive one-day trainings, to overhaul the green building workforce, support community building projects to LEED certification, and have fun doing it!
With these 'Hacks', BOULD is joining forces with local sustainability organizations, like USGBC Chapters and forward thinking universities to create a bridge between traditional education and the green building industry - while simultaneously addressing domestic poverty. Together, we'll be able to efficiently close the experience gap, continue the assent of the green building movement, and support local community projects all across the US. Look for an event in your backyard soon!
Related