A company in Kasota, Minn., took home demolition to the next level when they used a tank to raze an abandoned house.
MarKessa Baedke-Petersen, event coordinator for Drive-A-Tank, told The Huffington Post that her company did not think twice about the request.
"You pay us enough money and we'll destroy anything with our tanks," she said.
So on Saturday the small city of Kasota, located about 70 miles southwest of Minneapolis, nearly doubled in size when Baedke-Petersen and her outfit rolled into town. Once on scene, they set about making sure everything was ready for their mobile wrecking machine.
"The basement had to be filled with wet sand, because we did not want the tank falling in. We also had to go through and make sure the electricity was disconnected and all the pipes were shut off," Baedke-Petersen explained.
Once the all-clear was given, Tony Burglum, Drive-A-Tank's owner and operator, drove the 15-ton behemoth through the two-story home. It took about four passes for him to completely destroy the structure.
"From start to finish, it took maybe 20 minutes," Baedke-Petersen said of the military-style makeover.
The property on which the home was situated was recently sold and the new owners are planning to build a home on the now-vacant lot.
According to Baedke-Petersen, her company may be doing another home demolition in the near future.
"Somebody heard about this demolition and called us," she explained. "They said, 'Hey, you want to run a tank through a house down here in Iowa?' So we're working it out."
DEMOLITION PHOTOS: (Article Continues Below)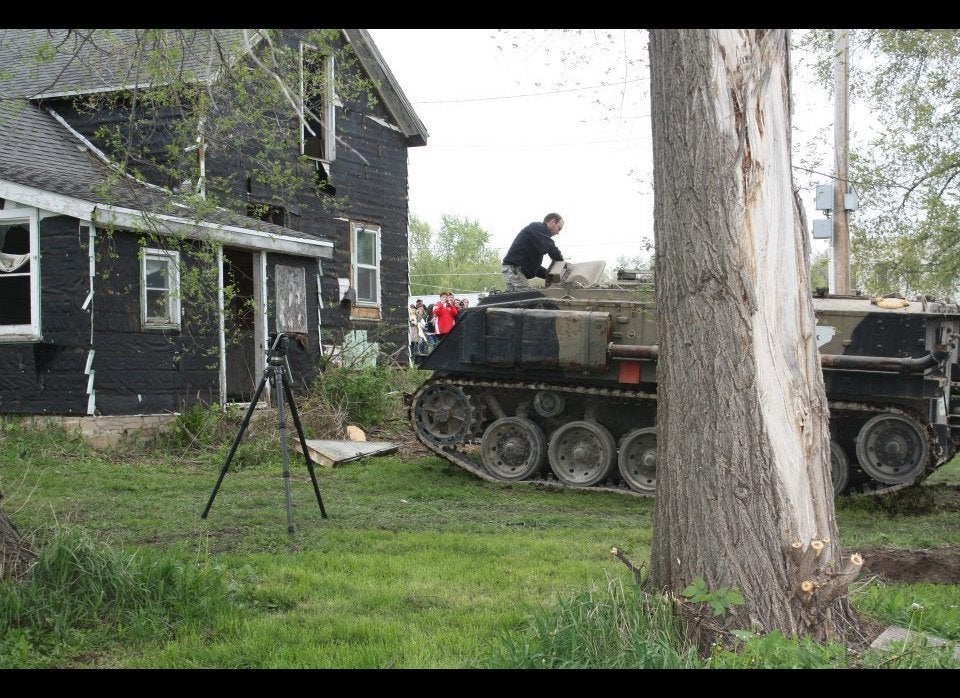 Tank Demolition
Perhaps a new reality show will be in the future for Drive-A-Tank. After all, the dozens of real-life home makeover shows that currently dot the cable landscape cannot compete with 15 tons of couch-potato-loving destruction that Baedke-Petersen and her team provided Minnesota viewers.
Before You Go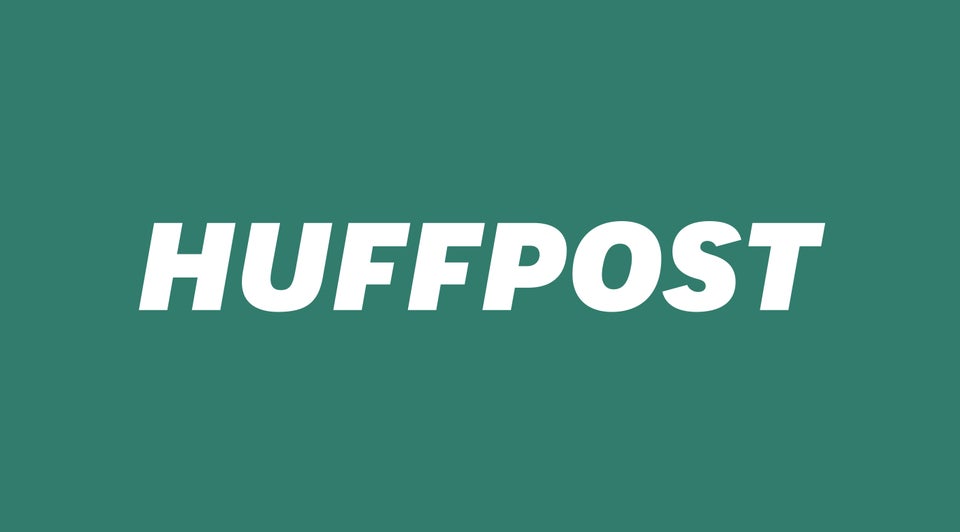 Caught On Camera
Popular in the Community