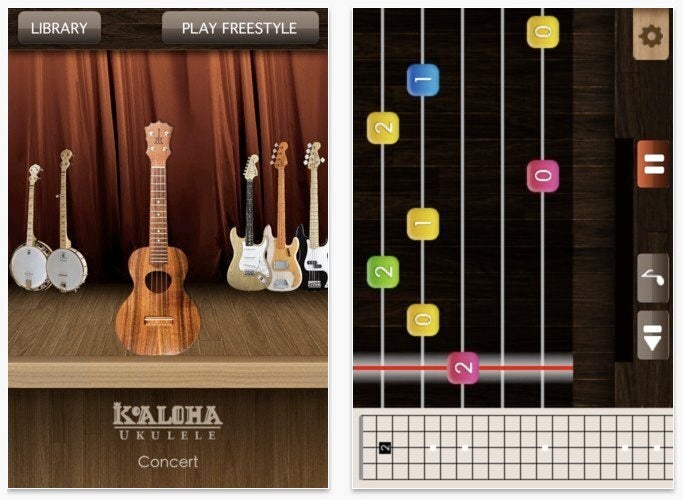 How does a music teacher looking for work find a student? Instead of of bulletin boards, Craigslist postings and word of mouth, startup company Miso Media is proposing a new answer -- its very own app, which the company said will debut in January.
Miso Media's ebullient CEO and co-founder, Aviv Grill, has been hitting the road to spread the word. He was at The Huffington Post's entrepreneur fair in Charlotte, N.C., on Wednesday, making the pitch for why the new app and its forerunner, a stringed instrument teaching app, are the tools to revolutionize the music teaching business.
The road here began five years ago when Grill, his wife and a few friends decided to collaborate on an educational software startup. They worked on contract for Playboy, VH1 and others, but Grill said it wasn't what they really wanted to do. In the end, they stumbled onto what they did want to do.
"There was this idea to teach people how to play the ukulele, and we decided to flesh it out," Grill said. "And we were like, 'That's cool, but let's see what the bigger play is here.'"
The bigger play, it turned out, was turning that neat ukulele idea into the basis for an app that could actually teach people to play the guitar, show them some musical notation, and hook them up with teachers. The company's first iteration of that idea, called Miso Music: Plectrum, won the People's Choice Award at TechCrunch Disrupt in September 2010.
So far, the app has been downloaded 350,000 times, Grill said. (The average rating for the iPhone version of Miso Music: Plectrum is three out of five stars.) The Venice, California-based company employs 17 people, soon to be 18.
Now Grill hopes to take the company's products to a new level, creating an online marketplace for both sheet music and music teachers. Recording labels will be able to sell notes for songs, and teachers will be able to sell their own services.
"Music teachers really become the entire foundation of this thing," Grill said. If they develop a lesson plan, he said, "with one click of a button they can take that plan and publish it among all of our different apps."
Whether the newest app, called Sonata, will succeed is unclear. It's hard to tell how quickly guitar teachers will take to video chats to reach students. But for Grill, it's clear how important it will be for his company, now two years since that TechCrunch win. For the first time, Miso Music will ask Timberlake to get involved in actually promoting the product.
Sonata is, Grill said, "the product that we are going to hang our hat on as a company."
Calling all HuffPost superfans!
Sign up for membership to become a founding member and help shape HuffPost's next chapter
BEFORE YOU GO