"Modeling is my life. It is my destiny, I shall accept nothing less," proclaimed Miss Piggy in 1981's "The Great Muppet Caper."
Now it seems as if she's finally fulfilled her stylish destiny, playing the editor-in-chief of French Vogue in the upcoming Muppet movie (move over, Emmanuelle Alt!).
So it's only natural that Opening Ceremony, arbiter of downtown style, has tapped the sartorially savvy swine for an appearance at its Fashion's Night Out festivities at New York's Ace Hotel.
The fabulous diva, garnering buzz for her flick's November 23 release, will pose for photos and more importantly, unveil the new Muppets x Opening Ceremony collection. Hopefully the line will be as amazing as OC's similarly whimsical "Where the Wild Things Are" collab with Spike Jonze a couple years back.
We just don't want to see anything resembling this. Also, no word on whether Piggy will be outfitted for the event by designer pal Marc Jacobs.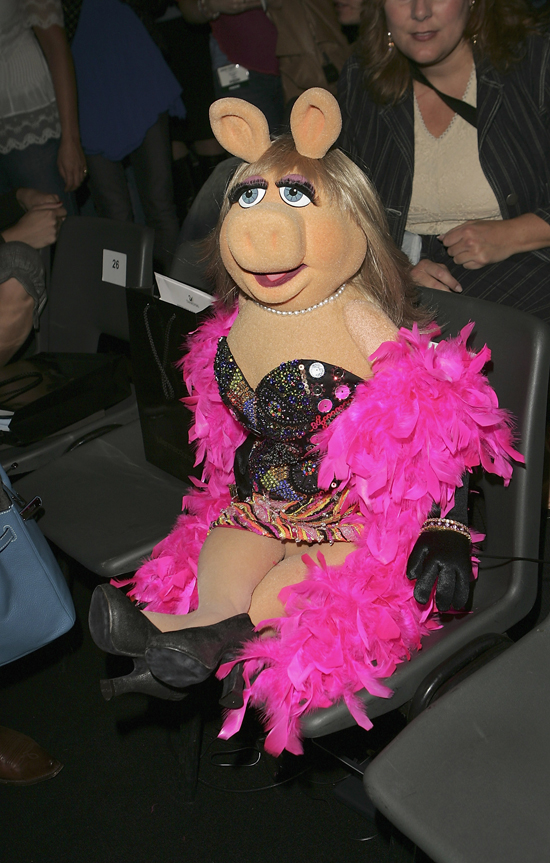 Getty photo