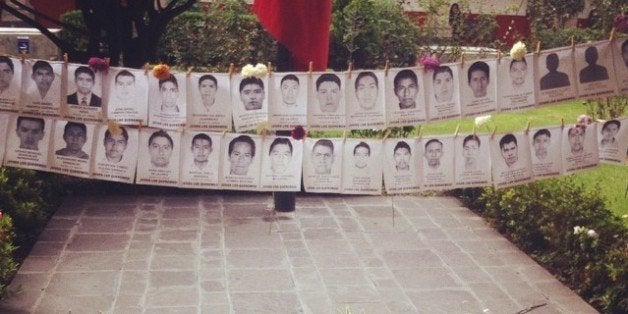 On Sept. 26th, 43 students disappeared in Iguala, Mexico.
The teacher-trainees from Ayotzinapa were on their way to a day of protests in Iguala when they were intercepted and abducted by the police, according to eyewitness accounts. Three young men were killed and 43 were hauled into vans. Their whereabouts have been a mystery for over a month.
The Mexican government has felt increased pressure to find the missing students, who are now presumed dead. President Enrique Peña Nieto has claimed that finding the young men is the government's number one priority, but after a month of no results the situation is turning into a major crisis.
The abduction has been linked to the mayor of Iguala and his wife, who officials say ordered the attacks on the teachers college students. The now-former mayor of Iguala and his wife were arrested in Mexico City on Tuesday, according to the Associated Press.
The disappearance of these 43 students have led to protests across Mexico and in other parts of the world. Protestors use the hashtag #TodosSomosAyotzinapa to show their support for the missing students and their frustration with the levels of violence in Mexico.
Below are some images of the protests that have gone on for over a month.
Universidad Iberoamérica in Mexico City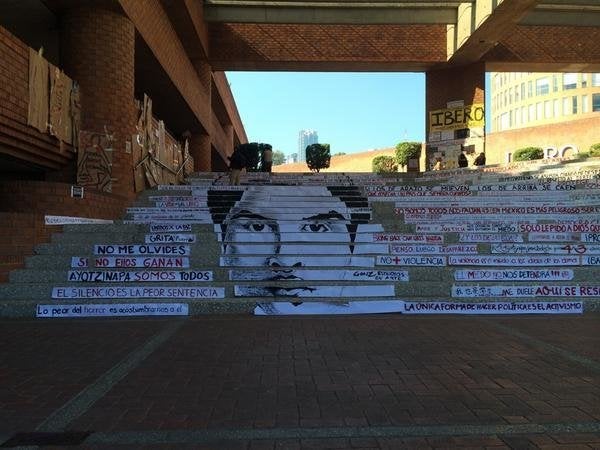 "We want them alive"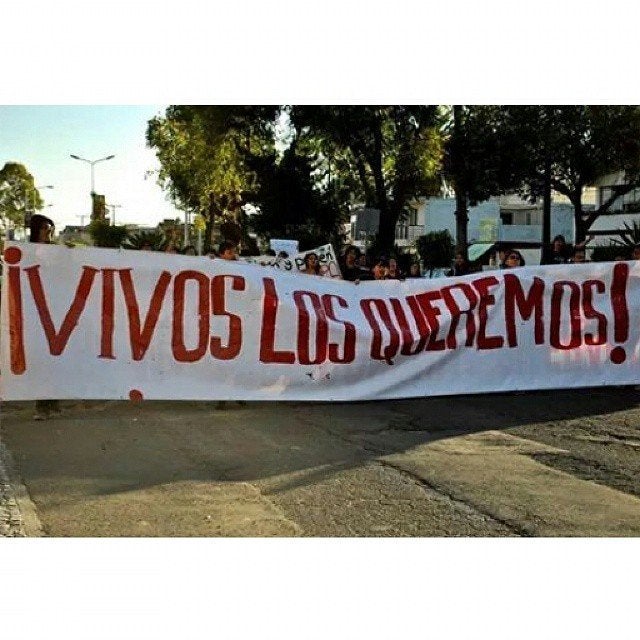 Protests In Aguascalientes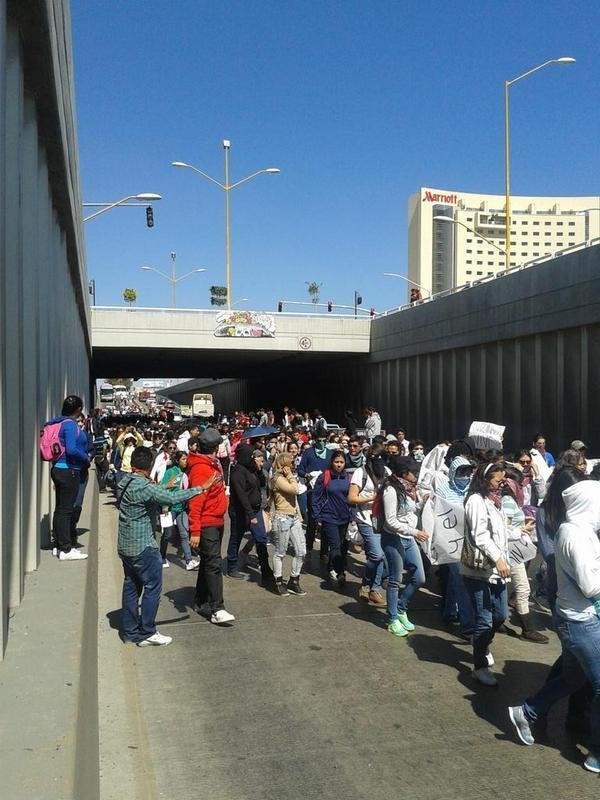 43 missing young men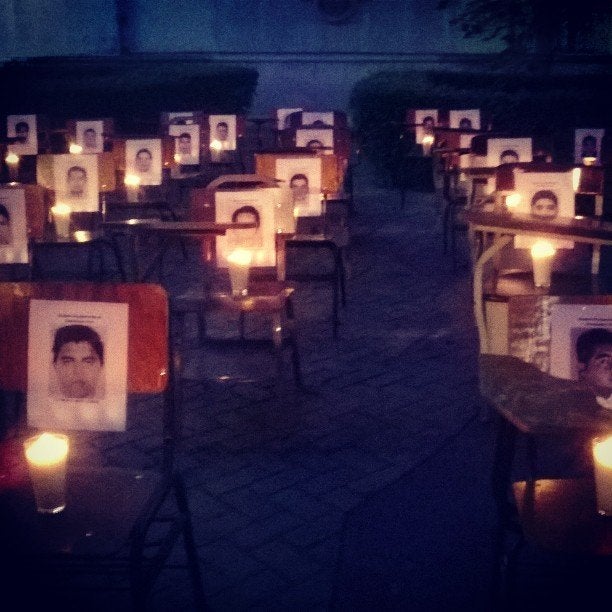 "The worst part of horror is getting used to it"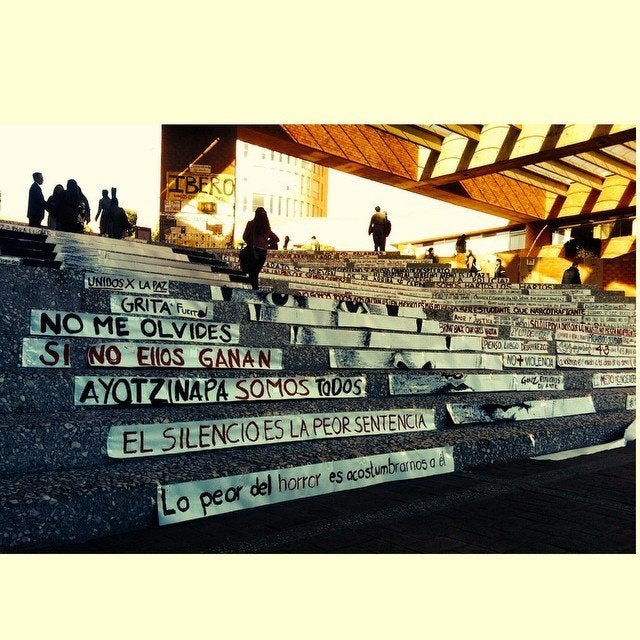 "It's not only 43, it's a whole generation."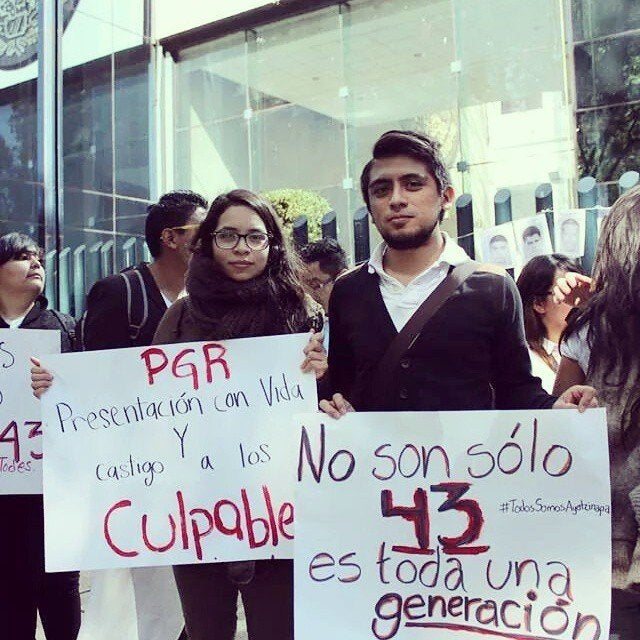 "We're all Ayotzinapa"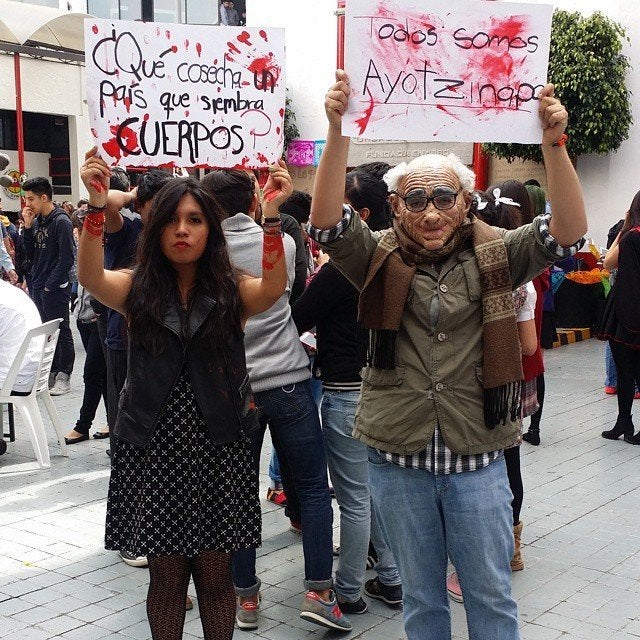 Protests in Tijuana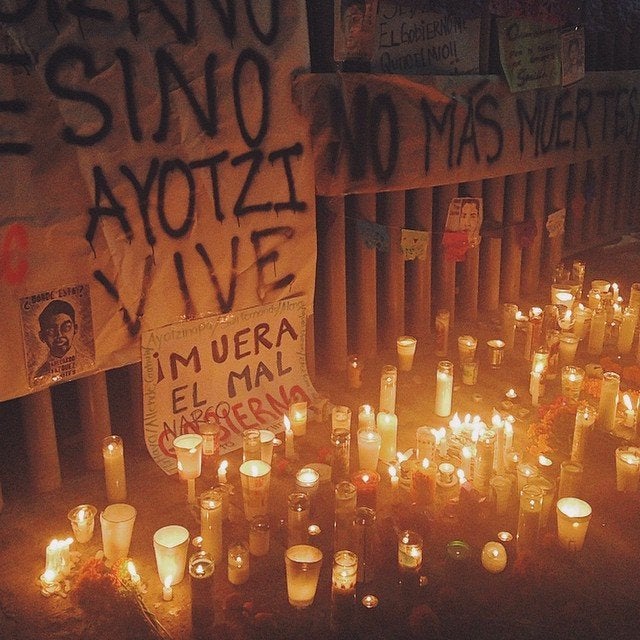 Protests in Tlaxcala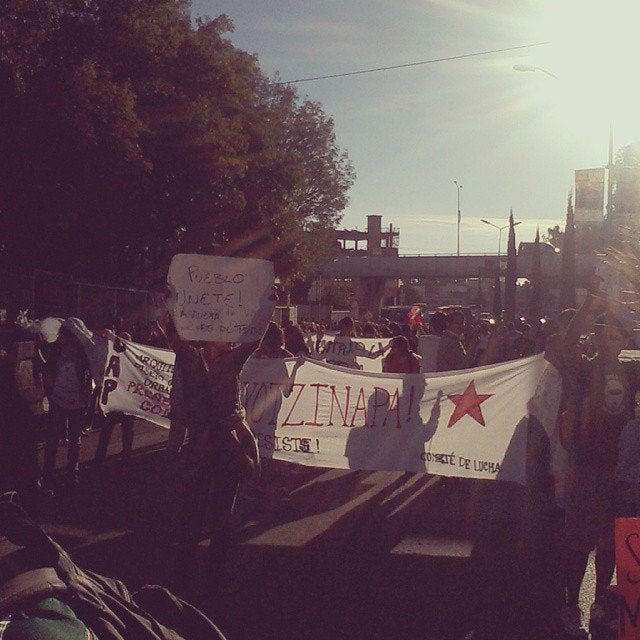 More and more bodies are being found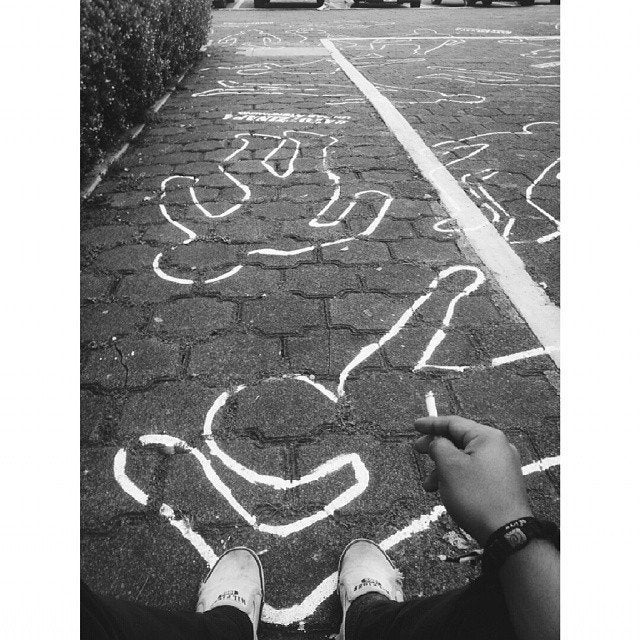 Photos of the 43 missing students in Mexico City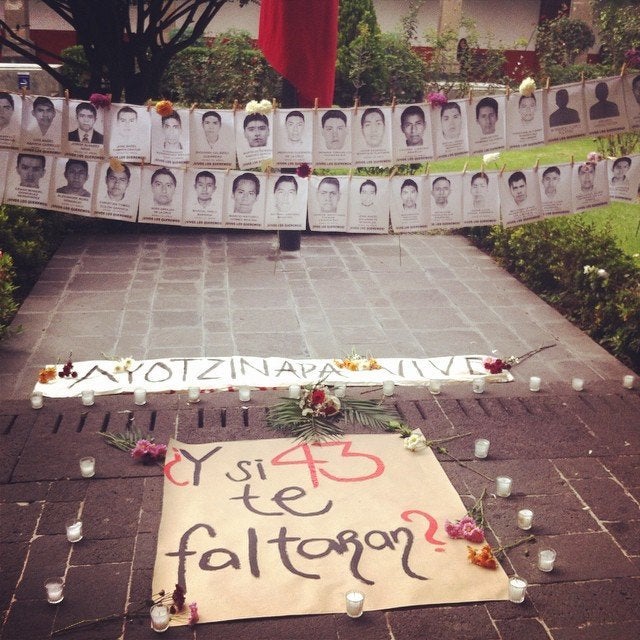 Support from Australia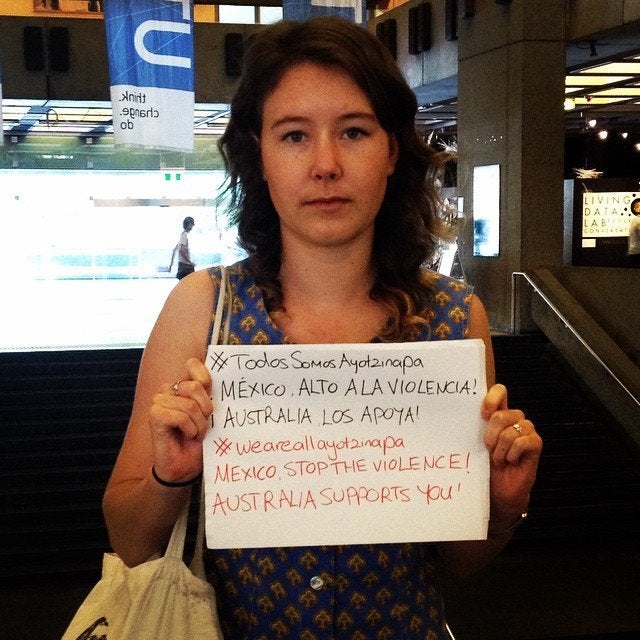 Protests in Toronto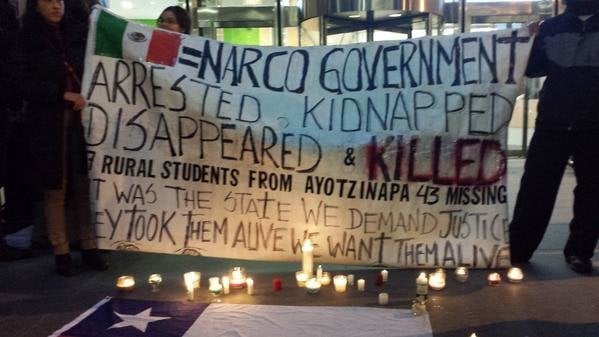 From New Mexico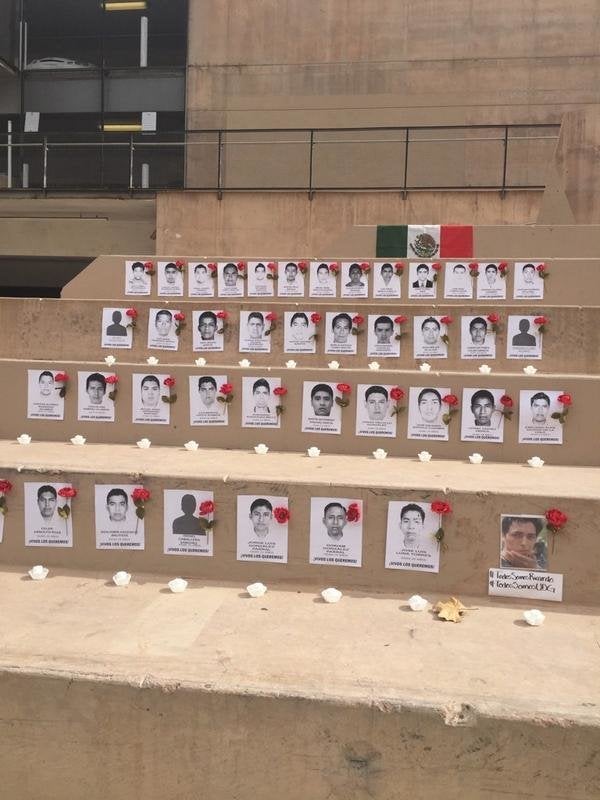 Protests in New York City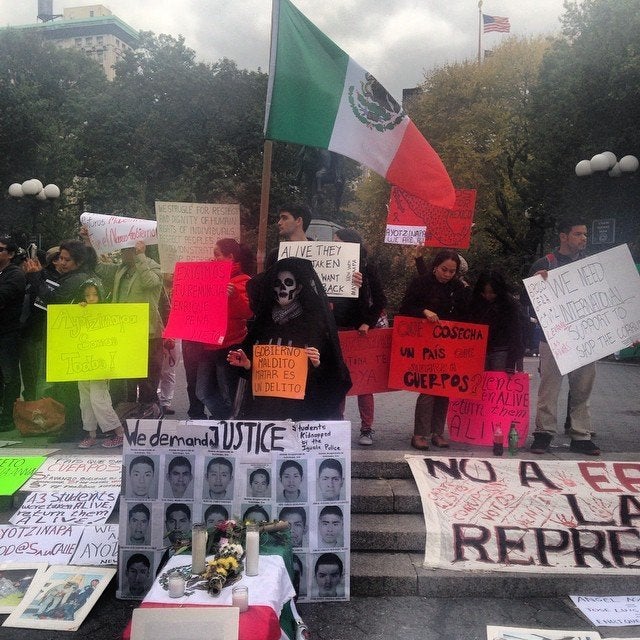 Solidarity from Lyon, France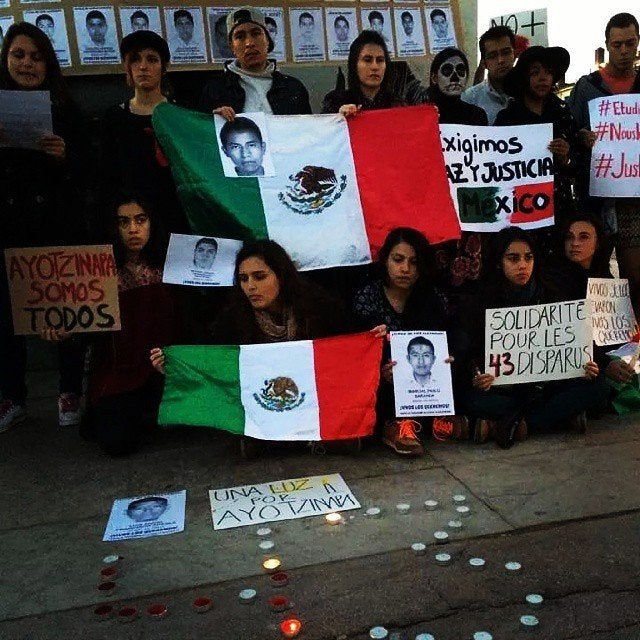 Popular in the Community