WASHINGTON -- Senate Minority Leader Mitch McConnell (R-Ky.) has struggled throughout his re-election campaign to explain what repealing Obamacare would mean for the 500,000 people who have been insured by Kentucky's health care exchange, Kynect.
The first and only Kentucky Senate debate with Democrat Alison Lundergan Grimes Monday night was no different, with McConnell stumbling over the issue once again by reducing Kynect to a mere website and arguing that Kentucky could keep the exchange and its Medicaid expansion -- if the state was willing to pay for it.
"Kentucky Kynect is a website. It was paid for by a grant from the federal government," McConnell said. "The website can continue, but in my view the best interests of the country would be achieved by pulling out Obamacare root and branch."
When pressed on whether he would like to keep Kynect, McConnell continued to argue that Kentucky officials could continue the state exchange "if they'd like to."
"States can decide whether or to expand Medicaid or not," he said. "It's a state decision."
When asked again if he personally was endorsing the continuation of the state exchange, McConnell responded, "Yeah, I think it's fine to have a website."
The position was not entirely new for McConnell, who has sought to portray Kentucky's successful exchange as unconnected to the overall health care law and GOP calls for its repeal. But his argument continues to ignore the reality that Kynect is more than just a website.
The state exchange is the portal through which Kentucky has enrolled nearly a half-million individuals in private plans or the Medicaid expansion, and is backed by Obamacare subsidies provided by the federal government. A full repeal of the Affordable Care Act would eliminate those subsidies and place the burden on Kentucky to finance the exchange. Absent a replacement for Obamacare, there also would be no individual mandate pushing the enrollment of young, healthy people, who help stabilize insurance markets.
McConnell sought to downplay the success of Kynect by arguing that statistics weren't available for the number of enrollees who already had health insurance before signing up. The new health care policies, he added, are "not as good as the old ones."
"I'm sure there are some people who are getting insurance who didn't have it before," McConnell said. "Most of the people who signed up are Medicaid-eligible ... but on the private insurance market, it's rimracked the private insurance market."
Obamacare, he added, "is the worst piece of legislation in the last half-century."
Asked if she would vote to repeal Obamacare, Grimes emphasized the need to fix the law instead.
"I have said that this is a matter of standing up for 500,000 Kentuckians. There is work that we have to do to fix the Affordable Care Act, but we have to have a senator that actually realizes what the realities are here in Kentucky," Grimes said.
"The fictional fantasyland that Mitch McConnell is in, it doesn't show the statistics that are here in this state," she added.
Grimes said one fix she would push for would be to extend the grandfathering clause that allows individuals to keep previous insurance plans that did not meet new coverage requirements set by the health care law.
"We have over a half a million Kentuckians who for the first time ever are filling prescriptions, they're going to the doctor, they're getting checkups," Grimes said. "I will not be a senator that rips that insurance from their hands."
HuffPost's Pollster average, which combines all publicly available polling, shows McConnell leading Grimes by 4 percentage points.
UPDATE: Following the debate, Kentucky Gov. Steve Beshear (D) accused McConnell of misleading Kentuckians on the health care law.
"Tonight, Mitch McConnell looked into the camera and misled Kentucky about his plan to take Kynect from more than 500,000 Kentuckians who have gained health care in the last year," Beshear said in a statement Monday. "Mitch told Kentuckians he'd keep the website up, while pulling the plug on federal funding, tax credits, and tearing down a marketplace that has made Kentucky a model of success for the nation -- all to advance his partisan political agenda that has Washington in gridlock to the point of paralysis."
*************************
What's happening in your district? The Huffington Post wants to know about all the campaign ads, mailers, robocalls, candidate appearances and other interesting campaign news happening by you. Email any tips, videos, audio files or photos to openreporting@huffingtonpost.com.

Before You Go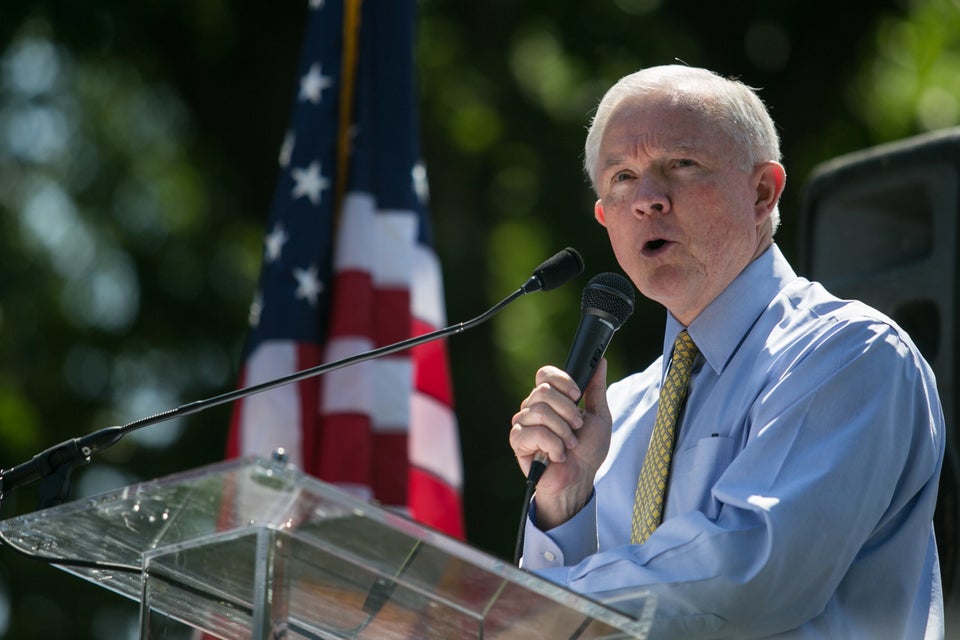 Senate Seats Up For Grabs In 2014
Popular in the Community